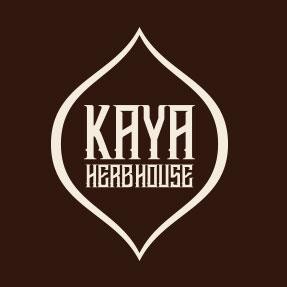 JAMAICA / LOS ANGELES – Kaya Group ("Kaya" or "the Company") (OTC: NUGL), the first medicinal Ganja herb house in the Caribbean and holistic, wellness-focused ecosystem, announced its Kaya Extracts subsidiary plans to enter the legal psilocybin market in Jamaica where the laws are relaxed, targeting the multibillion-dollar industry for the development, marketing and distribution of psilocybin mushrooms.
This will include Kaya's current rollout of traditional Jamaica Psilocybin Mushroom and Capsules at its Herbhouse locations in Falmouth, Ocho Rios, and Kingston. The company continues to roll out further across Jamaica as demands continue to build for the product. The first milestone includes developing and launching our nutraceuticals' range of psilocybin concentrations from micro-doses to hallucinogenic levels of dosing.
Psilocybin, a naturally occurring psychedelic compound found in certain mushrooms, has gained increasing attention for its potential to treat various mental health conditions, including depression, anxiety, and addiction. As a leader in the plant-based wellness industry, Kaya is committed to providing high-quality, responsibly sourced psilocybin products.
Mushrooms containing the psychoactive compound psilocybin remain illegal in most parts of Europe and the United States. Currently, there are no regulations in Jamaica prohibiting the use of psilocybin. Jamaica's government has never outlawed the hallucinogenic fungus and is now cultivating investors to build up its psychedelics industry, which according to one estimate, could be worth $8 billion globally by 2028.
Jamaica now has at least four psilocybin-focused resorts, three of which opened recently as the government has warmed to psychedelics and encouraged private investment in the sector.
To get more locals involved in the industry, Jamaica Promotions Corporation (Jampro) has identified opportunities in cultivation, development of facilities that can process the fungus according to international standards, development of treatment facilities, and research and development. Jampro intends to position Jamaica as a primary destination for research and development, particularly in using the mushroom for developing treatments and the potential for export.
Psilocybin mushrooms are considered a Schedule 1 drug in jurisdictions around the world. However, it has also been used in treating mental disorders such as depression and post-traumatic stress disorder in many regions. Despite its designation as a drug in the US, the Food and Drug Administration (FDA) granted Breakthrough Therapy Designation for studies of psilocybin in depression disorders.
University of California, Los Angeles; New York University; and Johns Hopkins University are among the research institutions in the US that have conducted studies on psilocybin.
Bali Vaswani, chief executive officer of NUGL and founder of Kaya, commented:
"We are thrilled to be able to offer our premium products in Jamaica, a country with a long tradition of using natural substances for medicinal and spiritual purposes. We believe that Jamaica is the perfect market for our psilocybin offerings and are excited to be able to contribute to the growing conversation around the potential benefits of this remarkable compound." Vaswani continued: "Our team is dedicated to conducting rigorous research and adhering to the highest safety and quality standards. We look forward to working with the Jamaican community to bring the transformative power of psilocybin to those who can benefit from it."