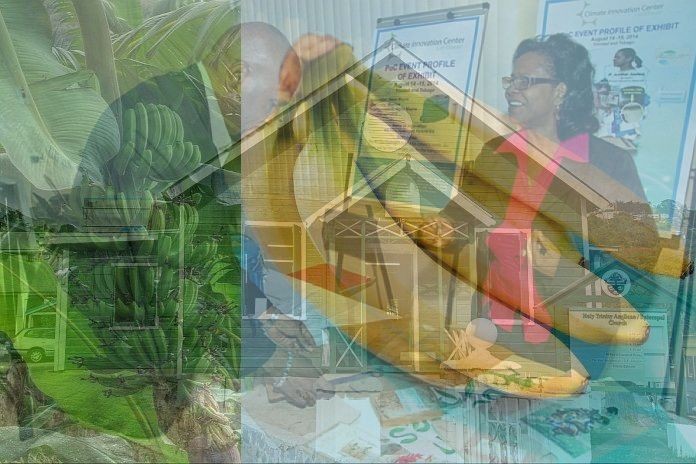 By Caribbean News Global contributor
CASTRIES, St Lucia – The Banana Festival which will be hosted at the Anglican School Annex from February 20 – 22, 2022, has been endorsed by the Saint Lucia Independence Celebrations Committee 43rd Anniversary of Independence; meanwhile, Patricia Anthia Joshua, an International Trade and Agricultural Marketing expert and member of FRIEETAD in the OECS Inc., looks forward to displaying her work in the use of indigenous products at the upcoming Banana Festival.
The management committee of the Holy Trinity Anglican Church embraces as a major highlight the work of Lucian Xpressisons – an exhibitor at the upcoming exhibition.
Lucian Xpression is a small cottage business producing craft items in Des Barras, Babonneau, Saint Lucia. The area is known for its Heritage Tours and Turtle Watching at Grand Anse.
Lucian Xpression has been producing craft since 1992 with fabric designing, producing tie-dyed, extraction and appliquéd t-shirts and suits. In 1994, the company began working with calabash, pine needles, bamboo and coconut, making bowls, cups and cash pans; and handmade paper using recycled paper. In 2003 Lucian Xpression purchased the handmade paper business from TIFIFI Studio and began making paper from Fibre.  Lucian Xpression has participated in exhibitions in Barbados, Guadeloupe and Saint Lucia; and has won awards for producing environmental products.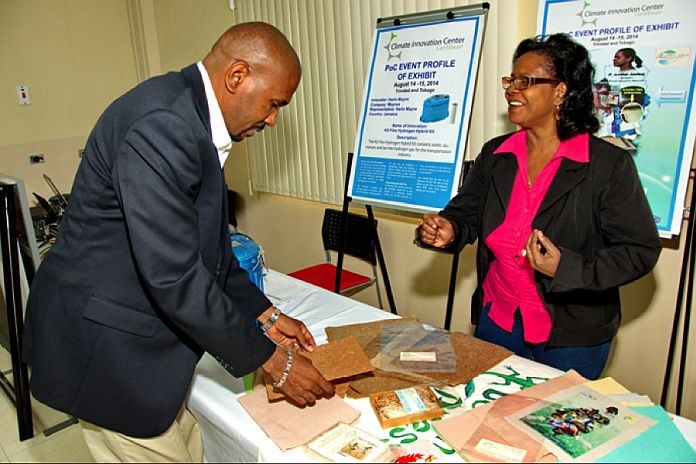 The owner and creative director is Patricia Anthia Joshua, whose base training is in agriculture, has always been interested in the transforming of natural raw materials which are found locally into environmentally friendly souvenirs, fostering linkages between agriculture and tourism.
Joshua has training in fabric designing, paper pattern design, dressmaking and jewellery, designing with special emphasis on wrapping seashore findings. From 2003, the business expanded to include the production of paper and paper products. " These have become our main products," says Joshua. "After receiving a grant from CCCIC, we are now able to extract fibre from banana stem, pineapple and sisal leaves. As a result, we will be investigating in the production of fibre and vegan leather."
The natural fibres used in the production of our paper are mainly Banana/Plantain, Blue Mahoe, Breadfruit, Cottonseed hair, Mango, Hibiscus, Khus-Khus grass, and Bamboo.
Lucian Xpression creates craft and souvenirs items using locally available raw materials and incorporates new technology into their products to provide customers with an item that is functional, beautiful and/or unique to Saint Lucia's history and geography.
" We are sensitive to the look and quality of our products," Joshua emphasized. " Lucian Xpression provides the best possible value to our customers and we want every dollar spent with us to be well spent. The uniqueness of the product designs and the incorporation of Saint Lucia's history, culture and geography make them a must-have among visitors and locals alike".  
The Banana Festival says Joshua, "is an almost perfect platform to get the attention of the policymakers and the younger generation who may wish to apply the policy prescriptions as well as knowledge and modern innovative technology to promoting ingenious […] through Lucian Xpressions; making your memories special and environmentally friendly."
For further information contact: + 1 (758) 285-3260 Chairmanfrieetad@gmail.com and Chalz57@hotmail.com