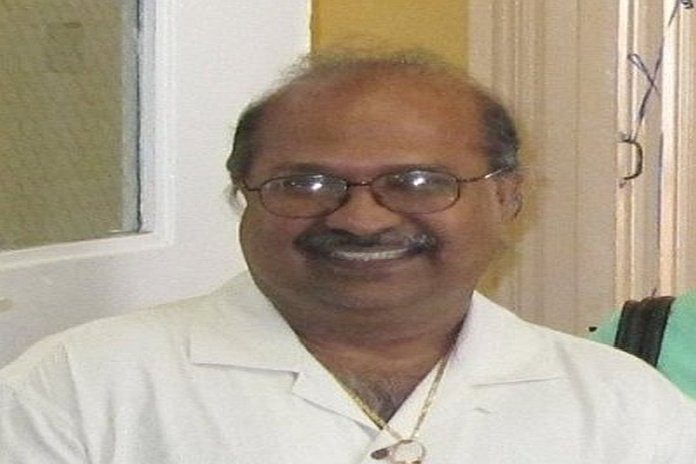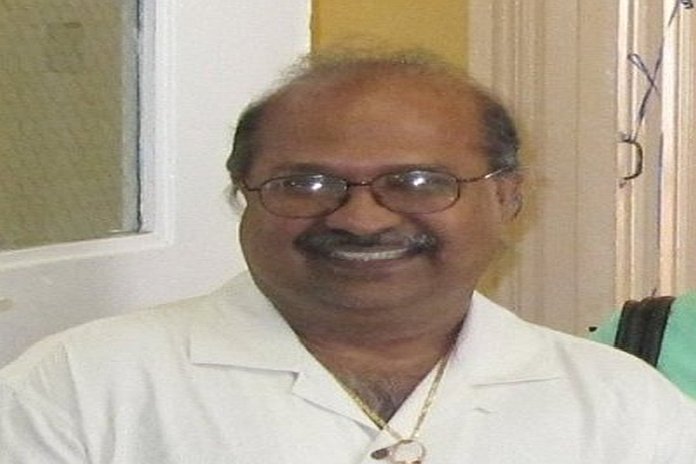 By Annan Boodram – The Caribbean Voice
The coronavirus pandemic has placed mental health front and center like never before. Advocates, activists, and experts are already pointing to an upsurge in the need for mental health care post-COVID-19.
However, given that mental health care globally, but more particularly in developing nations, has been lagging far behind physical health care, the upsurge could be another pandemic according to many specialists and experts such as New York City-based psychiatrist, educator, and writer, Robert T. London and Mark Henick, a Canadian mental health strategist and speaker.
According to an April 27 column by Benjamin F. Miller in USA Today,  "Mental illness is epidemic within the coronavirus pandemic". As well an April 10 report in JAMA Internal Medicine says to expect an "overflow of mental illness that will inevitably emerge from this pandemic," and that the surge will itself be a pandemic." China already has a mental health crisis resulting from the pandemic. In developing nations where mental healthcare is either an afterthought or non-existent, the situation would be much direr. Thus the need for mental health parity will be even more urgent.
Mental health parity refers to the equal treatment of mental health conditions and substance use disorders in insurance plans and health care services. When a plan has parity, it means that if you are provided unlimited doctor visits for a chronic condition like diabetes then you must also be offered unlimited visits for a mental health condition such as depression or schizophrenia.
Parity would also ensure that all health care institutions must not only have medical personnel trained to diagnose mental health issues, but also to follow up with requisite treatment. In effect, mental healthcare must be as normal as care for physical illnesses and must, therefore, include the presence of clinical counselors, psychiatrists, psychologists, traumatises, and other mental health experts at all health care institutions.
Of course, establishing a mental health care system parallel to the physical healthcare system would not be economically feasible for developing nations, especially those with very small economies and populations like Caribbean countries. Thus the World Health Organization (WHO) has been touting an integrated healthcare system whereby mental healthcare can piggyback onto the existing physical healthcare system. Nurses and doctors can be provided with a certain degree of mental health training such as WHO's Mental Health Gap Action Program (mhGAP), which is already been implemented in nations such as Guyana and "aims at scaling up services for mental, neurological and substance use disorders for countries especially with low- and middle-income".
The WHO offers training for trainers who can then turnkey the training throughout the healthcare system. As well, there are other training programs available via various bilateral and multilateral efforts as well as online, that can lessen the work of psychologists and clinical counselors – cognitive behavior therapy, lay counselor training, the Friendship Bench (in Zimbabwe where grandmothers to develop their existing skills so that they could give problem-solving talking therapy to people with anxiety, depression and other mental health problems) that can be offered to stakeholders outside of the immediate health care system, including NGOs for example.
However, the process of parity must begin with updated and expanded mental health legislation that takes into consideration all developments in mental health care and current mental health-related laws must be revised to update and maximize provisions for mental health care. In Guyana, for example, the Mental Health Ordinance has not been updated since the 1930s, St Kitts and Nevis since 1956, and Antigua and Barbuda since 1957. A few have mental health plans or policies that have been approved with only Jamaica, Suriname, and Belize having both.
As well, the average percentage of the health budget dedicated to mental health in the Caribbean is 4.33 percent. Four countries receive more than five percent of the health budget and seven countries receive less than three percent. Parity would mean a greater percentage of the overall health budget dedicated to mental health.
Mental health parity also means that insurance – private of government must cover mental healthcare, in the same manner, they cover physical healthcare. For without this coverage an integrated healthcare system will still not be able to provide parity. And because globally mental health is still highly stigmatized, parity would necessitate ongoing sensitization and information dissemination on various mental health issues in the same manner as happens concerning various physical ailments.
A 2018 Lancet Commission report on mental health stated that mental disorders are on the rise in every country in the world and will cost the global economy $16 trillion by 2030. The economic cost is primarily due to the early onset of mental illness and lost productivity, with an estimated 12 billion working days lost due to mental illness every year. Then there are healthcare costs, crime costs, welfare costs, social costs, the costs to families, and the added burden to both cost and standards of living.
On the other hand, if mentally ill people receive treatment so that they have the same employment rate as the rest of the population, total employment would be four percent higher, adding significantly to national output. As well, psychological treatment can reduce a person's annual physical health care costs by 20 percent. Consider other savings relating to crime, social life, welfare, families and it becomes certain that mental health parity would make a significant positive difference overall.
As young people face the brunt of the global burden of mental illnesses, the Lancet report places great emphasis on experiences in childhood and adolescence, which shape life-long mental health. Lancet report co-author Dr Janice Cooper, stated, "…we need to begin with young people and train teachers to identify and refer students for help." Naturally, school systems must be manned by clinical counselors to offer help to students as obtains in developed nations, and a few developing nations – Trinidad and Tobago and Jamaica for example.
Now with the coronavirus pandemic, mental health issues are already beginning to significantly increase, especially, sexual abuse, gender-based, and (child) suicide, depression, stress, and anxiety. It must be noted that both anxiety and depression lead to suicide. As well, the pandemic is also creating additional issues for those with current mental health issues, especially addictions (drugs, alcohol) and behavioral issues such as bipolar disorder, post-traumatic stress, Attention Deficit Disorder (ADD) and Attention Hyper Deficit Disorder (AHDD), autism, dementia, and eating disorders.
With healthcare systems globally overwhelmed with COVID-19, these issues will snowball and become a Himalayan demand on the health care system, post-COVID-19. However, with the economic fallout from COVID-19, developing nations will struggle to provide physical healthcare for quite a while, and it's almost certain that mental healthcare will be neglected, if not abandoned. Thus, it is important that as nations strive to rebuild their healthcare system they focus on parity via integration of physical healthcare with mental health care.
In the context of the Caribbean, only Guyana would be in a position to access the financial resources necessary for overall economic development because of the oil wealth. *Even with the global contraction of economies, Guyana's economic growth increased from 4.4 percent in 2019 and anticipates over 50 percent in 2020 (downgraded from over 80 percent because of the pandemic).
However, considering that when mental healthcare lags, it acts as a drag on all other sectors of the economy and quality of life; developing nations must, of necessity, ensure that parity underpins the development of healthcare systems post-COVID-19. And, one thing this coronavirus pandemic has taught is that it cannot be business as usual anymore, healthcare included.