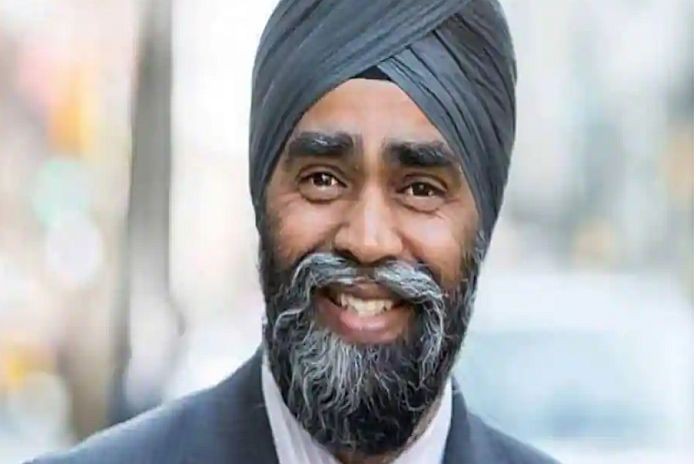 By Caribbean News Global

OTTAWA, Canada – Harjit S. Sajjan, minister of international development and minister responsible for the Pacific Economic Development Agency of Canada, today announced that he will travel to Barbados and Jamaica from January 9 to 14, 2023.
"During his visit, minister Sajjan will hold discussions with regional officials on shared priorities such as justice, human rights and gender equality, health, including the COVID-19 vaccination campaign, and strengthening health systems for the prevention of future pandemics. He will visit project sites and meet with key stakeholders to discuss climate resilience and the region's ability to prepare for and manage natural disasters," Global Affairs Canada said in a press release Friday. "This visit will deepen Canada's commitment to these countries, demonstrate support for local and regional priorities in the Caribbean and increase minister Sajjan's role as champion of the United Nations-Commonwealth strategy for Small Island Developing States." 
Minister Sajjan, said: "Canada's longstanding and continued commitment to justice reform in Jamaica is unwavering. We know that there is no equality without justice and that there is no justice without equality. That is why, together, we must strengthen institutions, systems and legislation. We need to advance the rights of women and girls, and we need to improve outcomes for all disadvantaged groups."

Quick facts
Barbados serves as a centre for many organizations in the Caribbean, particularly the Eastern Caribbean, many of which are specialized in disaster response.
Jamaica is a long-standing development partner of Canada and the largest recipient of Canadian bilateral assistance in the Caribbean Community (CARICOM) after Haiti. The country has made considerable progress in reducing its debt and encouraging stable and widespread economic growth.