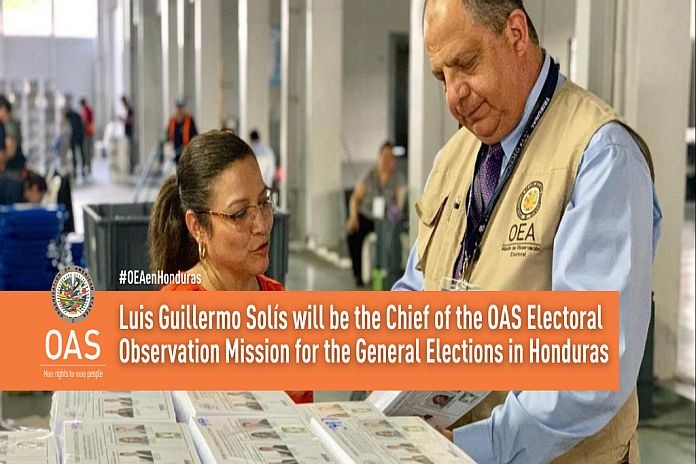 WASHINGTON, USA – The Electoral Observation Mission of the Organization of American States (OAS) will make a preliminary visit to Honduras this week ahead of the upcoming November 28 general elections.
The Mission, led by the former president of Costa Rica Luis Guillermo Solís, will meet with electoral authorities, candidates, governmental authorities, representatives of civil society and other relevant actors to share information on the deployment of the Mission, learn about the progress of the electoral process and to hear opinions and perspectives on the elections and the political-electoral situation of the country.
The Mission will be made up of more than 80 international specialists and observers, who will begin to arrive in the country in mid-November and will be deployed in all the departments during the week of the elections.
As part of the substantive analysis that will be carried out, the Mission will include experts in electoral organization and technology, women´s political participation, electoral justice, voting abroad and political financing.