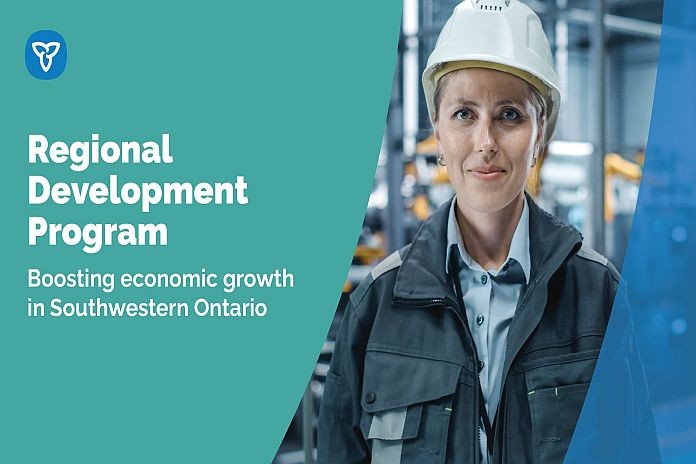 ORANGEVILLE, Ontario – The Ontario government is supporting an investment of more than $22.6 million by two Southwestern Ontario companies to help strengthen local manufacturing, create good jobs and attract investment to Orangeville and the surrounding region. The province is investing more than $3.2 million in the manufacturing sector through the Regional Development Program, which will help create 30 new jobs.
"The Regional Development Program continues to support local manufacturers through targeted investments that allow businesses to create good, local jobs," said Vic Fedeli, minister of economic development, job creation and trade. "These projects are making a significant impact in communities and economies in the Orangeville region and Southern Ontario by helping to secure the private-sector investment needed to create the conditions for long-term economic growth and job creation. We thank E. Hofmann Plastics Canada and Rochling Engineering Plastics for contributing to our province's dynamic and growing manufacturing sector."
Hofmann Plastics Canada Inc. in Orangeville is investing $20 million to build a new 41,000 sq. ft. automated warehouse that will improve their efficiency and increase their production capacity to manufacture packaging using thermoforming and injection moulding techniques. With Ontario's investment of $3 million from the Southwestern Ontario Development Fund, E. Hofmann Plastics will create 16 new jobs. The project will involve purchasing new equipment to support the production of innovative, environmentally friendly plastic packaging. With this investment, the company expects to achieve overall revenue growth and access to new markets.
"E. Hofmann is proud to work alongside the Southwestern Ontario Development Fund to help the business continue to build it's advanced manufacturing facility," said Paul Kalia, president and chief executive officer of E. Hoffmann. "Investments in a state-of-the-art warehouse, automated production, and additional capacity will help Hofmann continue to remain competitive as it serves the North American market for food, chemical, and construction industries. The investments made will have a direct impact in Hofmann creating more value-added employment for Dufferin County and surrounding regions."
Röchling Engineering Plastics Ltd. is investing more than $2.6 million to add a fourth plastic extrusion line to their current operation in Orangeville. The company produces high-quality thin gauge printable polyethylene sheets used in the graphics industry. The new line will add 2.2 million pounds of additional graphic capacity. With Ontario's investment of $241,678 from the Southwestern Ontario Development Fund, Röchling Engineering Plastics will create 14 new jobs. The technology being installed will allow the new line to run 24/7.
"SWODF support of our $2.6 million investment in Röchling Orangeville Industrial's extrusion capacity in 2019, ultimately facilitates 100 per cent utilization of our Orangeville physical plant by mid-2022," said Dan Braniff, plant manager. "With SWODF support, 2019 was the single biggest capital investment year for Röchling in Ontario. The increased sales generated by the SWODF investment gave Röchling the confidence and resources to duplicate 2019 record capital investment in 2021 and also plan to double investment with a major plant expansion in 2022. We continue to recruit and expand staff."
"I am very pleased that two manufacturers in my community are recipients of SWODF funding," said Sylvia Jones, MPP Dufferin-Caledon. "The projects for both Röchling Engineering Plastics and E. Hoffman Plastics creates growth and expansion within the companies and provides great local job opportunities."
Ontario is investing more than $100 million through the Regional Development Program from 2019 to 2023 to support distinct regional priorities and challenges. The program provides cost-shared funding to businesses, municipalities and economic development organizations to help local communities attract investment, diversify their economies, and create jobs.