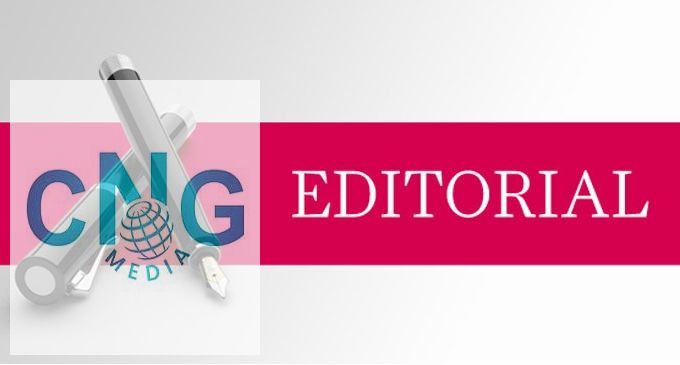 There is an understanding that the economy cannot function without people, and, in this COVID-19 pandemic, it cannot be denied that people come first. Healthcare is paramount to the well-being of workers to perform the function of commerce, and attend to the needs of what can now be termed pandemic tourism, that seems to take priority over daily lives.
The travel and trade industry is no exception to first, care for the needs of human capital if it expects to survive. In large part, it is humans that care for the needs of tourist at the hotel, condo, villa, etc, looking for the great experience while on a vacation.
Related: Argentina: There is no economy without health
The phased opening and close scenario, and so-called protocol in this pandemic economy is catastrophic for all concern. Some business will not survive, leading to bankruptcy. Personal finances will take a hit as well. Government will have to re-calibrate governance as we know it. Thus, the need for a new thought process for business, economic policy and labour relations is a priority, moving forward.
Tourism is labour intensive, relying on human capital to provide for the direct and immediate expectation of the visitor. Thus, without people and workers: how will that need be met?
Industry professions and government need to re-think many aspects of trade and travel in this era of pandemic tourism. Areas such as adherence to good labour relations practices require much attention.
Currently, the tendency is to game the system using loopholes in the labour code, playing the game of layoff-redundancy, on-top of tax holidays and concessions, in essence-taxpayers money. Some politicians are sucked-up in the practice of doing the bidding, as well as the bend-over exercise, lacking mental precision.
Conversely, state institutions and /or labour schemes cannot care for the needs of workers, notwithstanding monthly contributions for decades, plus reported institutional investments.Together, these are insufficient to meet a decent retirement income. COVID-19 has hastened previous reports that state institutions and /or labour schemes will run out of money in 15-20 years if remedial action is not taken.
The question is: Why contribute to state institutions and /or labour schemes that will not and is incapable of caring for the needs of workers now and in the future?
Saint Lucia's minister for infrastructure, ports, energy and labour, Stephenson King, unable to enact policy that attends to the needs of workers, and national issues including food security, supply chains and vaccination, assumed: "We can live with COVID, but we must operate within a manner and a behaviour that allows us to survive," he explained. "The economy can remain open while we protect ourselves and follow the protocols. You have to at all times be mindful of the dangers that are around."
The commentary, COVID-19's nuts, bolts, bones and stones by Dr Alphonsus St Rose, Independent Candidate for Choiseul/Saltibus, wrote: "How does Saint Lucia get out of this quagmire, in part brought upon us by bad decisions and poor judgement exercised by some of our leaders, COVID-19 being our black swan event? We need an urgent National Public Health (COVID-19) Strategic Policy and a National Economic Recovery Policy with public non-partisan buy-in. The practicality of when do we second-test remains a vexing issue?
"This is the conundrum this overly exuberant government has created for itself and the citizenry by wanting to facilitate a reopening of the economy and tourism industry specifically with inflow from high-risk source markets without a thoughtful and thorough containment/mitigation plan."
Saint Lucia's COVID-19 hiatus to the narrative of 'front-door' and 'back-door' albeit a recent confession – wanes the 'Recover Saint Lucia' cliché currently being banded around. Further, the absence of an adaptive/practical COVID-19 response and management system that is receptive to critical new approaches to health care economics, building a connected system compound matters.
There is yet, the conversation and plan on the next COVID-challenge – mass immunisation – vaccines procurement, distribution and vaccination of Saint Lucians.
Among international business, governments and travel decision-makers, vaccination is under consideration as a necessity for international flights. This has implications for the tourism industry and a further impact on methods of doing business. The International Air Transport Association (IATA) is calling for systematic COVID-19 testing of all international travelers and the information flow infrastructure needed to enable this must support.
At this stage, priority standards and measures in Saint Lucia and across the region must address critical criteria to any 'Recover Saint Lucia' plan of action, that most await to find-out particulars, including:
What are the socio-economic initiatives to 'Recover Saint Lucia'?
What are the schedule/duration and delivery expectations for recovery (3-5 years) in the first instance?
Is there a budget?
Where is the finance coming from?
Related: Prime minister Johnson's ten-point plan 
The much talked about essentials of tourism to economic survival cannot operate and/or keep pace without workers, without people. In the course of COVID-19, human elements have brought about a greater need to ensure collaboration at all levels.
Free from the mundane of a travel pass, vaccination, people-centred socio-economic policy and health care, exacerbate the best bad idea that confronts pandemic tourism and rising COVID-19 cases.