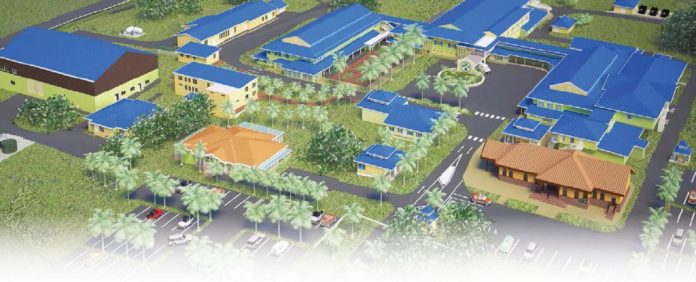 CASTRIES, St Lucia – Parliamentary representative for Vieux Fort South, Dr Kenny D. Anthony, called on the United Workers Party (UWP) administration to make frank and full disclosure about its intentions for St Jude Hospital.
"The government must clarify the following issues" Dr Anthony stated:
Who are the architects and the engineers for the proposed new hospital?
Has the design of the hospital received full or partial approval from the Development Control Authority?
What will happen to the existing buildings on the site?
Will the new facility be a polyclinic or a hospital?
What is the value of the contract awarded to construct the foundation of the proposed facility?
"I have noted the ongoing debate about whether the proposed new building will be a glorified polyclinic or a full-fledged hospital. I want to make it absolutely clear that my constituents will not accept any glorified polyclinic as a replacement for St Jude Hospital. Given the existing state of our health infrastructure, St Jude hospital now becomes even more important in the scheme of things.
"It is well known that the Owen King European Union (OKEU) hospital has fewer beds than the existing Victoria hospital. In light of this, it becomes critical that St Jude hospital has enough beds to provide medical care not only to the people of the south but to Saint Lucians as a whole, especially those who may not be able to access the OKEU hospital.
"This also means that the government must clearly state what it plans to do with the existing buildings, which for its own opportunistic reasons, it criticized and threatened to demolish," Dr Anthony said.