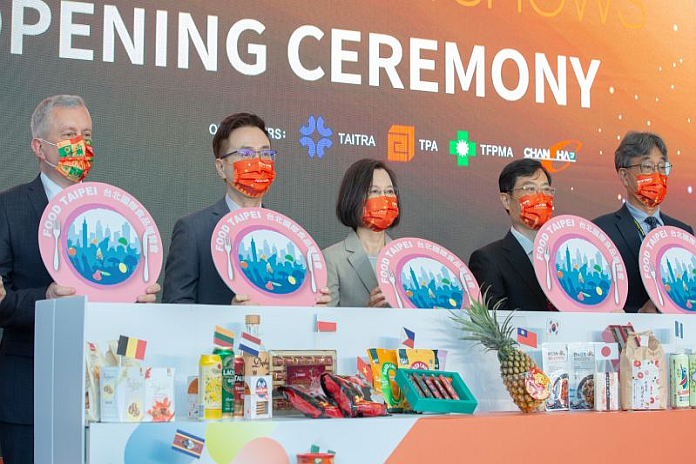 TAIPEI, (Taiwan Today) – President Tsai Ing-wen said June 22 that the government is committed to strengthening ties with the democratic world on the back of enhanced trade in food items.
The food sector is an important part of Taiwan's economy, Tsai said. Politics must not be allowed to disrupt international trade of high-quality items as evidenced by China's bans on Taiwan groupers and Lithuania rum, she added.
Tsai made the remarks while attending the opening of the Food Taipei Mega Show in northern Taiwan.
Authoritarian attempts to block global food trade can be overcome via enhanced cooperation among democracies, Tsai said. This is evidenced by imports of Taiwan groupers by Japan aquaculture operators and the purchase of Lithuania rum by state-owned Taiwan Tobacco and Liquor Corp., she added.
Tsai also took the opportunity to praise Food Taipei organizers and participants for making the event a regional showcase and spurring innovation throughout related local industries. Such backing assists in creating more value-added business opportunities for Taiwan in the international market, she said.
In a tweet on the ministry of foreign affairs' official Twitter account, the MOFA said "2022 Food Taipei is all systems go! @iingwen launched proceedings in fine fashion with assists from Deputy Minister Tseng & Vice Minister Yui. It's great to see #CentralAmerica, #Paraguay & #Eswatini allies joined by other friends in showcasing a selection of sumptuous fare!"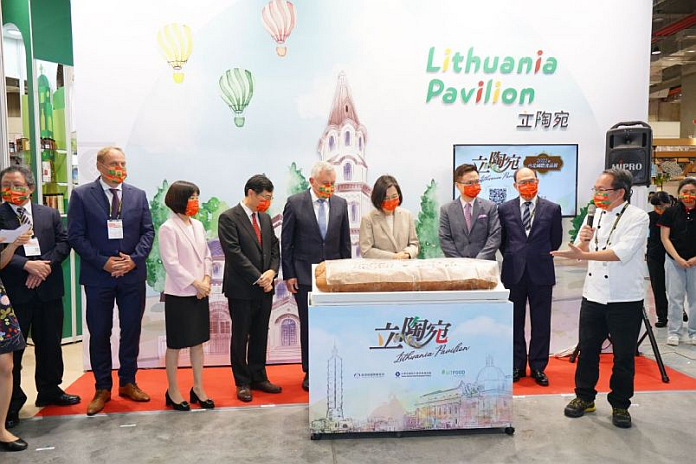 Meanwhile, a seminar promoting flour from Lithuania was staged June 22 on the opening day of Food Taipei Mega Show, underscoring the commitment of Taiwan and the Baltic state to expanding bilateral trade.
Organized by the Industrial Development Bureau under the ministry of economic affairs, the event involved business leaders, experts and officials from both sides, including the EU member state's vice minister of agriculture Egidijus Giedraitis.
During the event, Lithuania's director of state food and veterinary service Mantas Staskevicius brought participants up to speed on his country's wheat sector, while a local food expert demonstrated ways to combine the flour with agricultural ingredients from Taiwan to make popular types of bread and pastry.
Taiwan's master bakers and pastry chefs including Wu Pao-chun and Justin Wu also gave on-site demonstrations of their craft and shared their experience using the flour.