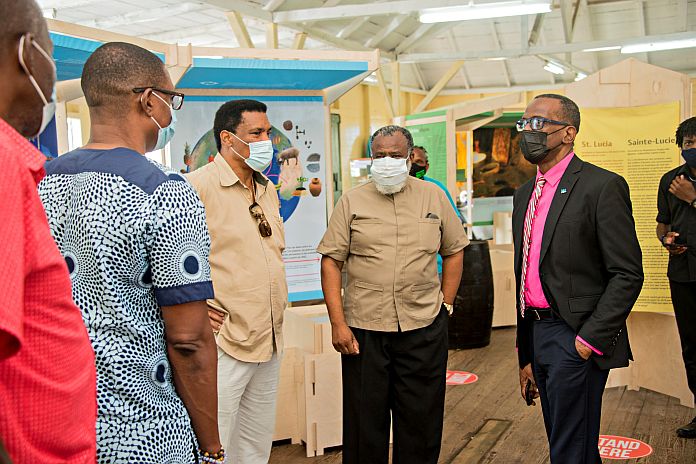 By Caribbean News Global contributor
CASTRIES, St Lucia – Prime minister of Saint Lucia, Philip J. Pierre, surprised organisers of the Caribbean Ties Exhibition at the Anglican School Annex at Holy Trinity Church road, with a visit Friday, August 13.
During the surprise visit, prime minister Pierre met with Archdeacon Christian Glasgow of the Holy Trinity Anglican Church, members of the organizing committee Cecil Charles and general secretary of the Archaeological and Historical Society – Emmanuel Alexander, and the joint HTC / ASHS – chairman David Jordan.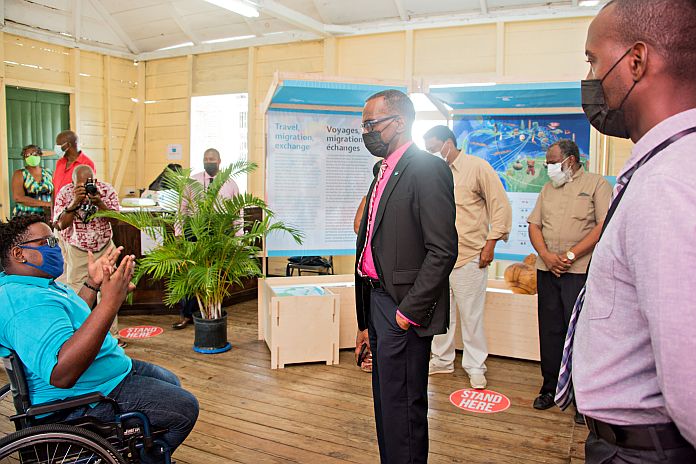 Prime minister Pierre was given a tour of Caribbean Ties Exhibition by representatives of St Lucia Volunteers. The organizing committee is comprised of members representing institutions including the ministry of tourism, St Lucia National Trust, National Reparation Committee, Folk Research Centre, ICAR and the Niabinghi Order, the Indian Heritage, UWI Open Campus, Cultural Development Foundation and the St Lucia National Archives. The exhibition received sponsorship from Carasco & Son Ltd, 1st National Bank, Peter and Company, Saint Lucia Distillers, the government of Saint Lucia and the ministry of tourism.
Caribbean Ties was the signature and only event commemorating Emancipation Day in Saint Lucia, successfully launched on August 1, 2021. Prime minister Pierre also observed Emancipation Day in an address to the nation as one of the early engagements since the July 26 general elections.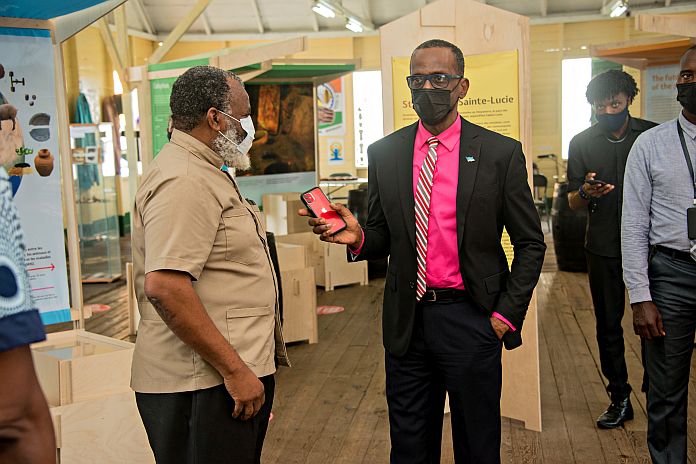 Prime minister Pierre announced in his Emancipation Day address, a public policy statement that states the subvention of the Saint Lucia National Trust will be reinstated. "Our government will also lend full support to the CARICOM Reparation Commission in its efforts to obtain reparatory justice from our former European colonial powers. And that the commemoration of Emancipation will not however be confined to giving greater recognition to August 1. It has to be a process of continuous education; and so, this government will take steps to ensure that the African Caribbean and Saint Lucian history is taught at all levels of our schools. We will also examine the possibility of making Kweyol an official language of or country".
Caribbean Ties Exhibition is spearheaded by the Nexus 1492 project for which the Leiden University in the Netherlands has shared some of the findings and elements of the research conducted over the full expanse of the Caribbean and Latin American region. Caribbean Ties Exhibition is being coordinated in Saint Lucia with leading collaborators, Holy Trinity Church, the St Lucia Archaeological and Historical Society.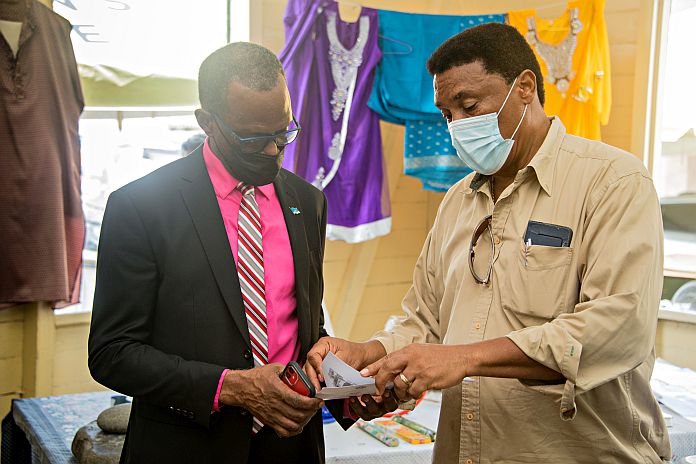 Several Summer School camps have attended the exhibition since its opening including Wilton Yard Summer Camp, St Aloysius Infant and Primary School, The Anglican School, Dame Pearlette Summer Camp, etc.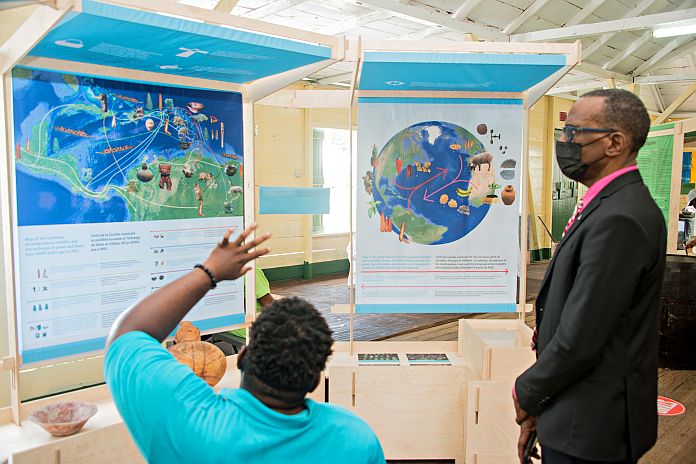 The exhibition is open to the general public from 8.00 am till 5.00 pm each day and ends on August 31.