Message from the Political Leader of the Saint Lucia Labour Party (SLP) Philip J Pierre, at the launch of the Manifesto, July 18, 2021.
By Philip J. Pierre
Since June 6, 2016, our country has gone through a very trying time of mismanagement under a UWP administration. Sadly, this mismanagement has been exacerbated by the COVID-19 pandemic.
Today, we are left with a huge challenge of rescuing our country from an economic and financial disaster, following a five- year period of reckless borrowing and spending, and an unprecedented level of corruption. In the meantime, many displaced workers have been denied much-needed income support as a result of the COVID-19 pandemic.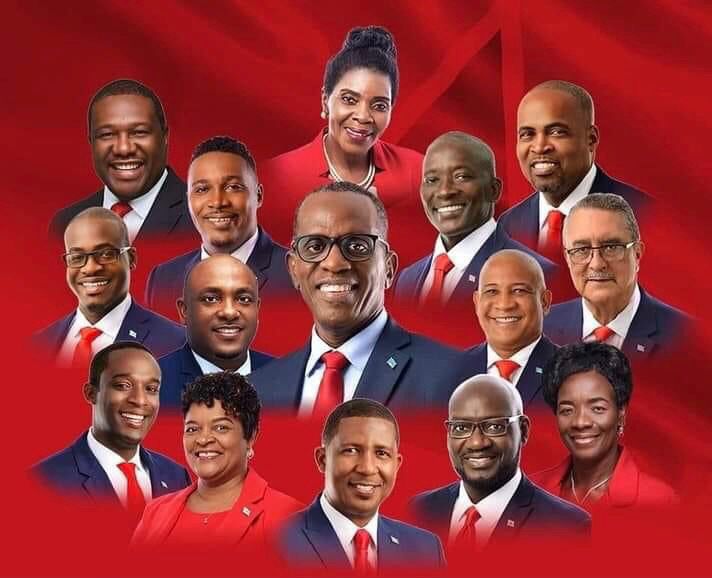 My task, together with my team of able men and women, is to restore Saint Lucia to a level of financial stability and to create an enabling environment for wealth creation and employment, particularly among the youth. Notwithstanding the effects of COVID-19, Saint Lucia's fiscal position has been worsening ever since 2016 when the United Workers Party (UWP) government assumed power, with growing levels of annual fiscal deficits. Our debt to GDP ratio is, now, projected to be over 100 percent by the end of the next fiscal year.
Wastage, misplaced priorities and corruption have become synonymous with this UWP government and have been the root cause of our poor economic and financial state. Never has Saint Lucia had a government that has been so unjustly bias towards a narrow group of people- Friends, Family and Foreigners (FFF) – at the expense of the majority of Saint Lucians.
The only path to restoring our country to economic and financial stability is to grow the economy by facilitating job creation in the private sector, placing more money in the hands of workers, and strengthening the capacity of the revenue collection agencies of government. In addition, we shall undertake to make significant changes to our statutes and constitution, given the mandate to do so, to ensure that the structures for good governance are in place to strongly discourage the incidence of corruption. We cannot prosper as a country if we do not develop a culture of respect for the rule of law. No longer should politicians be allowed to flout the laws of our country with impunity.
We have long lamented the state of our health care system. The vexing issue of an uncompleted St Jude hospital must come to an end. I want to assure you that upon coming into office, we shall complete and commission the opening of St Jude hospital, in the shortest possible time. We shall, also, immediately commence the process of instituting, what we already started, Universal Health Care, so that access to basic health care is available and affordable to all Saint Lucians.
As it relates to the COVID-19 crisis, we recognize that the gamechangers in bringing our country back to normality is to increase testing and to get at least 60-70 percent of our population vaccinated. We shall, therefore, ramp up existing efforts to ensure that the necessary vaccines are secured to achieve this objective, and enhance efforts to encourage more citizens to take the vaccine.
The level of crime is now affecting the safety of citizens and negatively impacting the business environment, at a time when job opportunities are fewer. The politization of the police force by the UWP administration, as with so many aspects of government operations, has not helped this unenviable situation, and every effort will be made by a labour administration to provide more resources and operational independence to our police force. We shall also find ways of unclogging the justice system, so that justice can be dispensed more swiftly, especially as it relates to serious crimes.
I am under no illusion of the extent to which we are a very divided nation, created by an uncaring, shortsighted and vindictive UWP government, and the attendant challenges this poses to rebuilding our country. As I have said elsewhere, this country belongs to all of us; I believe that we are here, this place we call home, by design and therefore, we must make the most of this God-given space for ourselves and our children.
While we plan for this generation, we must remember the needs of future generations. The social and economic benefits we plan to secure for this generation must not be at a disproportionate cost to future generations. This is why we must design and implement policies that are sustainable and avoid the wastage of our limited resources, financial and otherwise. We cannot, as a country, be borrowing money the way we have been doing over the last five years. Under my leadership, a labour administration will be caring and fiscally responsible in borrowing money for financing the real needs of the country.

A labour government will adopt and govern by the principles of inclusiveness, equity, and meritocracy, in addition to the general principles of good governance in the rebuilding of our nation. We will need the energies and creativity of all our people, especially the youth, if we are to be a strong and resilient nation.
The policy proposals in this manifesto are designed to stem the worsening economic and fiscal position of this country, create an environment of wealth creation, create employment for all those wishing to work, and provide a labour government with the necessary fiscal space to reverse the deteriorating health and social conditions of our country. The task before us, though challenging, is doable if we come together as a nation. I give you my commitment that given the opportunity to lead this country, together with my team of able men and women, we shall, together, rebuild Saint Lucia differently, so that everyone gets a fair chance of reaching their full potential.
I thank you and look forward to serving you in a dedicated and caring labour government, which will put the people of Saint Lucia first.