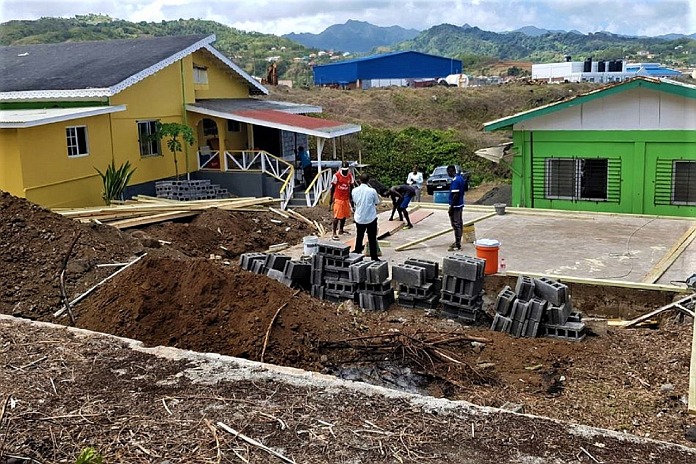 By Caribbean News Global contributor
KINGSTOWN, St Vincent — Work is progressing on the refurbishing of a house in the Argyle – Mt Pleasant area to be used as the quarantine facility for COVID-19 patients. The centre will be retrofitted "to accommodate a maximum of 24 patients — 14 upstairs and 10 downstairs with support facilities," explained prime minister Dr Ralph Gonsalves delivering his 2020 National Heroes Day address.
Prime minister Gonsalves added that a second building on the site is scheduled for repairs and retrofitting, to accommodate nursing and medical personnel, said " the third group of buildings will be constructed for additional housing for staff and dining facilities. In all, rooms will be provided for up to 12 nursing and medical personnel [on-site] at any given time."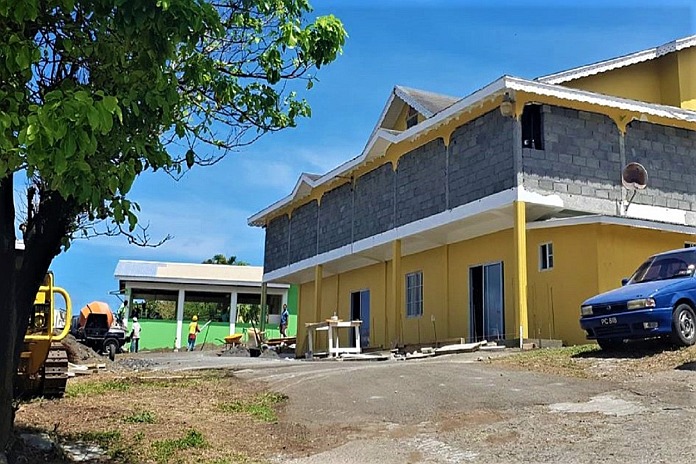 According to prime minister Gonsalves, his preference is that no one would have to be kept at the quarantine facility, but due to the COVID-19 pandemic, "we are preparing."
Three separate contractors are working on [three sets of] physical facilities, the Vincentian leader added: "We expect that by mid-April 2020, all these facilities will be ready for occupation."
The cost of retrofitting and constructing the facilities at Mount Pleasant-Argyle is roughly $1.3 million, "That doesn't have to do with the leasing of the premises, which we are negotiating to purchase. And it's a big property, meanwhile, other existing health facilities may be used in any emergency."
Prime minister Gonsalves further stated that his government considered retrofitting a build at the Argyle facility not just for COVID-19, because "the truth is this, the way the world is going, … and the movement of people, you're going to expect that … these opportunistic viruses happening more and more. We have seen them over the last 10-15 years: H1N1, bird flu, Ebola, now coronavirus."
Last Sunday, prime minister Dr Gonsalves said on WEE FM Radio that he was prepared to make his private home at Gorse available for housing a Nigerian by birth – a citizen of Trinidad and Tobago by marriage who was quarantined due to alleged contact with that country's fatal COVID-19 case, who arrive in St Vincent and the Grenadines, if hotel accommodation had not been secured.
Nigerian skips quarantine in Guyana arrives in St Vincent and the Grenadines
The coronavirus is "a serious problem … but it's not a problem, it's not a difficulty for which we must have a heightened fear, panic or hysteria. A heightened fear, panic and hysteria will not help us," Gonsalves said.