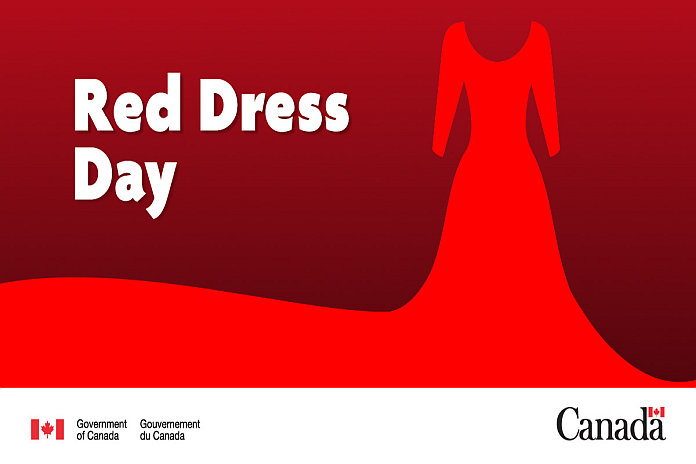 Dear Sir
Today, May 5, is Red Dress Day, the name and visual representation of the National Day of Awareness for Missing and Murdered Indigenous Women, Girls and 2-Spirit people in Canada.
This national day of awareness first began back in 2010 by Indigenous artist Jamie Black, as a way to raise visibility around the issue. Now in 2022, the day is commemorated in both Canada and the United States with ceremonies honouring these individuals, wearing red as a show of solidarity, and hanging a red dress in front of homes and establishments.
We are all emotionally connected in this effort, whether we are angered, fearful, hopeful, embarrassed, outraged, curious, impartial or directly involved as a victim, a victim's family member or a victimizer.
Outraged by the discovery of multiple infant gravesites throughout North America, we can further center our attention, determination and energy towards further discoveries of Indigenous oppression. Decades have passed, as many indigenous women, children and family members have disappeared or been found murdered, while the attention of our police forces and public authorities have centered upon these events only to not fully close these multiple criminal cases, which remain cold and forgotten.
National investigations have been carried out by The Harper-Trudeau administrations in Canada, while the public energy in America has been hindered by inter-State conflict and jurisdiction. Canada's RCMP has continued to investigate these cases, solving a mere 11 percent of these cases. Yes, many of these cases are historic and difficult to solve, but public determination maybe able to pressure our governments to create distinct, uniquely Indigenous centered forces that will investigate each case to a successful completion.
This movement does not need to be just Indigenous Centered. 50 percent of our population are Women. Women are victimized 45 percent more than their male counterparts. This can be about the private, public and national victimization of what many societies view as the "Weaker Sex", Womanhood. In the past, women were seen as the focal point of Indigenous culture.
The governments of the time centered their destructive efforts upon attacks directed towards the family, children and Women. Society's efforts to maintain full employment. Society took women out of the workforce placing them at home. Women have been the scapegoat of many societal ills as well. Feminism became a target to many and not a logical ally. Empowered Women have been feared by the masculine portion of society, not honoured allies but people to compete with.
Red Dress Day creates the important momentum needed to ally Indigenous and Non-Indigenous Societies to become a single powerful lobby calling for Transparency, Accountability and Justice for all Women.
Steven Kaszab
Bradford, Ontario