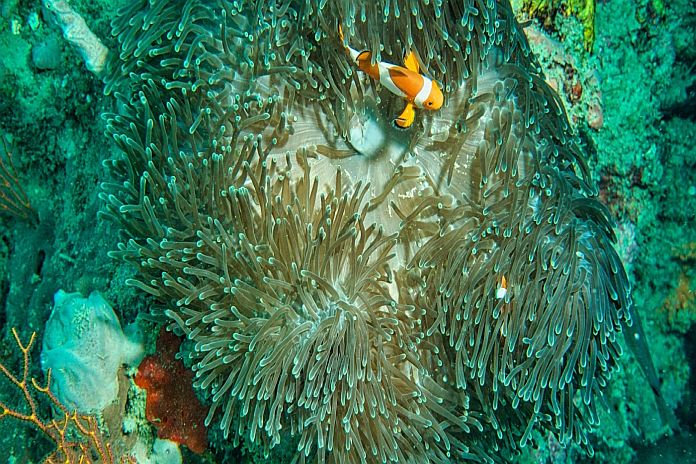 PORT OF SPAIN, Trinidad, (CARPHA) – Protecting our region's ecosystems is critical for our very survival. Ecosystems support the provision of water, contribute to good health, sustain livelihoods and well-being of our Caribbean people. We need to ensure they are maintained and protected for generations to come. Restoration is an important response to reduce further degradation of our ecosystems. This means we must move from exploiting nature to protecting and healing it.
World Environment Day, observed annually on June 5, raises awareness of the problems facing our environment. These problems include pollution, land degradation, unsustainable consumption, sea-level rise, food insecurity and exploitation. Our commemoration of World Environment Day helps to initiate and drive change in consumption patterns and environmental policy.
This year's theme "Ecosystem Restoration" focuses on resetting our relationship with the environment and calls for us to conserve, prevent, halt and reverse the damage to ecosystems and maintain their rich biodiversity.
This year also marks the launch of the UN Decade on Ecosystem Restoration (2021-2030) which calls for the protection and revival of ecosystems all around the world with the aim of halting the degradation of ecosystems and restoring them.
"CARPHA is happy to support the UN Decade on Ecosystem Restoration. The CARICOM Region is an environmental gem because of its unique blend of marine and land ecosystems. Our inhabitants and visitors alike enjoy the benefits and CARPHA will do all in its power to support and sustain this treasure," said Dr Joy St. John, executive director of CARPHA.
Land degradation threatens lives and livelihoods through, for example, loss of biodiversity, and ecosystem services which include provision of food, medicines, recreational facilities, and safe drinking water supplies. The main pressures to the marine ecosystems include bleaching of coral reefs, marine litter, and sustaining fisheries. Coral bleaching has killed many reefs that are unlikely to recover over the next century. Freshwater ecosystems face pressures associated with activities related to the agricultural, industrial and energy sectors, and the resulting impacts of climate change. Poor management of some major subregional and regional groundwater sources threaten water security through unsustainable abstraction, groundwater pollution and saline intrusion.
In the Caribbean, inadequate planning and development has led to the destruction and degradation of huge areas of natural habitats, as well as the coastal landscape. The impact includes pollution from untreated sewage; contamination from development and industrial sites; dredging and filling coastal wetlands and mangroves to build marinas and ports; sand mining and beach erosion, and increased consumption of water from surface and groundwater sources. Although there has been some progress in addressing environmental degradation in the Caribbean's terrestrial, freshwater, and marine ecosystem, continued environmental degradation and loss of important biodiversity over the last 50 years has reduced the resilience of the region to survive natural disasters.
The restoration of our ecosystems can happen in many ways such as planting trees, creating environmentally-friendly communities, and cleaning our rivers, mangroves, and beaches. Healthier ecosystems enable communities to benefit both socially and economically. Clean healthy rivers can reduce human health risks and restoring degrading lands can lessen the potentially disastrous impacts of climate change.
CARPHA through its Environmental Health and Sustainable Development Department (EHSD) seeks to protect the environment and preserve the environmental health and wellbeing of the Caribbean people. In collaboration with regional and international partners, CARPHA promotes and provides technical assistance for sustainable management of resources in its Member States. Projects including the European Union/CARIFORUM Project – Strengthening Climate Resilient Health Systems in the Caribbean, the IWEco Project- Integrating Water, Land and Ecosystems Management in Caribbean Small Island Developing States, and Caribbean Aqua-Terrestrial Solutions Programme (CATS)/GIZ use a ridge-to-reef approach to pollution prevention, livelihoods enhancement and resilience to climate change.
The COVID-19 pandemic is a reminder of the close relationship between humans and the health of the environment. Scientists have indicated that to prevent future outbreaks of zoonoses (disease transferred from animals to humans) like COVID-19, we must address the threats of loss of habitat (deforestation and fragmentation of our ecosystems). Pathogens thrive in the presence of such changes to the environment and also when ecosystems are under stress from human activity and climate change.
We need to create a balanced relationship with the ecosystems we depend on.
CARPHA urges all sectors of society to take positive and urgent action towards protecting, conserving and restoring our ecosystems.
Let us come together to Reimagine our lives and practices, help Recreate and Restore our ailing ecosystems, so they last for the Decade of Ecosystem Restoration and beyond.
World Environment Day 2021_poster