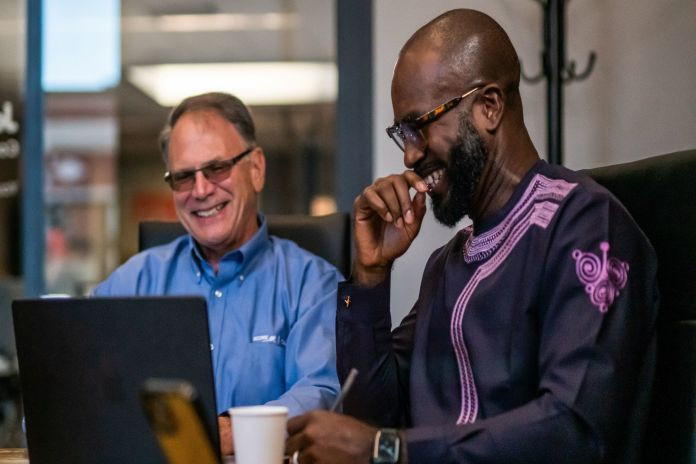 WASHINGTON, USA – To establish a successful small business, entrepreneurs should focus on what problem their service or product solves, according to SCORE, mentors to America's small businesses and a resource partner of the U.S. Small Business Administration.
Getting started
Starting a business can be overwhelming, especially if you are the sole proprietor, and writing a business plan might not be the top priority on your to-do list. However, a business plan can do more than just outline action items and financial projections. It also demonstrates that your business should be taken seriously by funders, consumers and potential employees.
Business plan fundamentals
Every entrepreneur needs a business plan, but where do you start? Cheri Bales, a mentor with SCORE Kalamazoo/Southwest Michigan, explained that the process doesn't need to be complicated. "The important thing is to put something down on paper," said Bales. A business plan is a starting point, and it can be as simple as a few jotted-down notes at first. The most crucial part of the plan is the reason behind the business itself.
"Too often as business owners we talk about the what and sometimes we talk about the how but we don't remember to talk about the why," said Bales. "What problem or issue is your business or service going to solve?" Focusing on the "why" will allow you to set your business apart and demonstrate what you have to offer.
Entrepreneurs seeking more information on business planning can view a free, recorded webinar led by Bales during the National Small Business Week Virtual Summit held earlier this month. Co-hosted by SCORE and the SBA, the online event also featured expert advice on topics ranging from how to use AI in email marketing to what small businesses should know to prepare for a recession. Registration is free to view any of the sessions on demand.
SCORE is here to help
The good news is you don't have to go it alone. SCORE mentoring is a free service available to any aspiring or established owner of a US-based business. To find a mentor, SCORE's website lists mentor profiles that detail the mentors' areas of expertise, location and availability for online or in-person meetings. You can request an appointment with the mentor of your choosing, or if you prefer, SCORE's "Mentor Matchmaker" service will do the matching for you based on your business, preferences or specific challenge you are facing.
"When I first worked with SCORE, I had this idea for a business, but no idea where to start," said SCORE client Iyobosa Ero, owner of online travel solution Preparture in Chicago. "My mentor has been very impactful with the development and continuous development of Preparture."