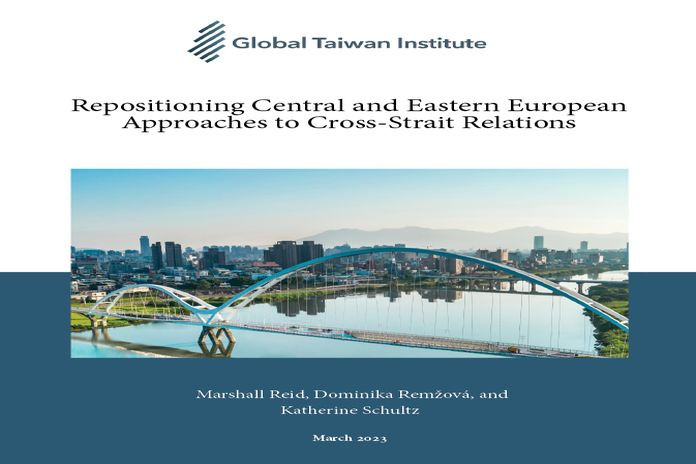 WASHINGTON, USA – The Global Taiwan Institute (GTI) announced the release of a new occasional report by Marshall Reid, Dominika Remžová, and Katherine Schultz, entitled "Repositioning Central and Eastern European Approaches to Cross-Strait Relations." Marshall Reid is a program manager at GTI.
Dominika Remžová is a PhD student at the University of Nottingham and a research associate at the Central European Institute of Asian Studies (CEIAS). Katherine Schultz is an adjunct fellow at GTI.
In recent years, Central and Eastern Europe (CEE) has emerged as a key battleground in the geopolitical competition between Taiwan (Republic of China, ROC) and the People's Republic of China (PRC). Motivated by the prospects of building diplomatic support and gaining expanded access to lucrative European markets, both governments have worked to establish themselves in the region.
To this end, Taiwan and China have utilized a wide range of political and economic tools – both formal and informal. While the results of these efforts have varied significantly, the high volume of Taiwanese and Chinese interaction with CEE states suggests that the region has become, and will continue to be, a crucial focal point in the global confrontation between the two states.
In this report, Reid, Remžová, and Schultz analyze Central and Eastern Europe's ties with Taiwan and China through the lens of four case studies: Lithuania, the Czech Republic, Slovakia, and Hungary. In doing so, they shed light on the key factors influencing these increasingly complex interactions and provide insights into current trends.
Download the report here.