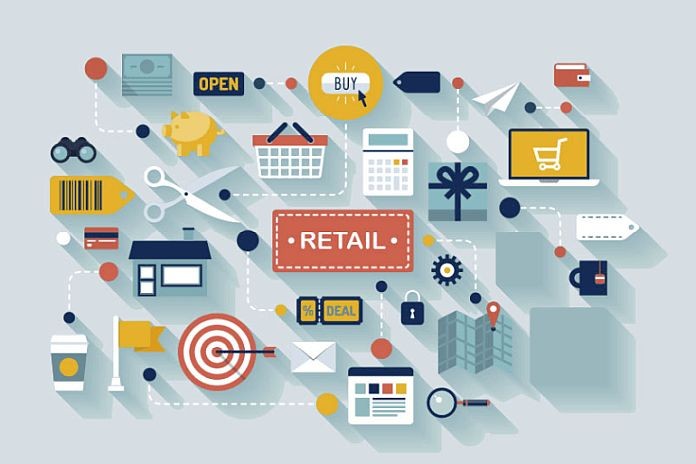 Dear Sir 
Retail sales throughout the world were on an upswing, or at best very stable and growing. Then the COVID-19 pandemic happened. It is still with us and will be for some time. Retailers, Mall managers responded in kind to the safety measures issued by the state, province or district they were located in. At the time, initial thoughts were that this pandemic would pass by relatively quickly like a flu season of old, and when it did not the brain trust within the retail sector were forced to rethink their retail/store concepts and the buildings/locations where they were located.
Long term planning had been simple, putting as many stores into a finite building, being able to charge rent while creating demand for the location. That could not work if a pandemic happens, as we know enclosed areas allow for the spread of a virus to staff and customers alike. What to do?
Retailers responded with the introduction of permanent and portable air cleansing systems. Also, spraying systems were introduced spraying the store of any virus contamination that has fallen upon the retail furniture. These elements did not answer the question of how retailers could protect customers and staff. Retailers were closed and then allowed to open with limited customers and staff entry. The stores were open but running at a loss.
Those retailers with a large footprint were able to accept more customers in a controlled manner. There was not much the retailers could do.
Developers, retail planning teams began to plan for the future, for surely this pandemic will eventually fade away. Their plans will show that the pandemic had a true influence on their plans:
Open Air Malls: Retailers have their stores that could be isolated should a breakout occur. The concept has been tried in the southern warm regions, but not so much in seasonally influenced areas. We have learnt that open areas allow any virus to dissipate and customers to have their safe distance while shopping. Further introduction of open-air malls is the creation of a center for the community, with the introduction of outdoor art, activities and gathering areas for concerts and community presentations.
The introduction of coding: All products are coded. A customer picks up a product, tests it for wear, and upon leaving the store is charged for the said product. Retailers have realized that customers are much more independent than previously, therefore customer service from retail staff can be limited. Less staff are needed. Customers can either have key chains with their credit card code on them or share their card upon entering. Some chains have offered encoding into a customer's arms, under the skin. Extreme but perhaps fashionable in time.
Mall's will be located further from the city core, using the less costly available land and also isolating the mall and its customers to the said mall. Deprive customers of mass retail environments by attracting them to a singular mall. Keeping the customer within that mall environment is key. That is where mass communications bring the customers in and building a community self serve environment is essential. Carnivals, concerts, multiple podiums of interactive entertainment will capture the customers' attention and pocketbook too.
Retailers will be opening fewer new stores, but developing larger existing ones. Through redevelopment, a larger environment will appear, along with the introduction of multimedia pods. Flagship stores act as both a sales and catalogue medium to the customer. See what you like, and then go to the pods and buy items at 15 percent off with shipping included. Less traffic at the cashier counter, but growth in the retailer sales. Marketing and media instore planning becomes essential for the retailers' sales and margins. Downscaling staff will be the rule, introducing and connecting customers to multimedia technology essential.
Retailers will partner with media giants such as Telus, Bell and Rogers who provide phones and watches with the capability to hold identity and credit card information. Enter a store and you can be identified to the retailer, telling it what your past requirements may be. A sign in when entering, these devices can also act as the retailers' cashier.
Retailers will make every effort to not just serve their clients within their retail stores but also make an effort to reach their customers in their homes too. Cheap or free delivery will be essential, while customers' multimedia usage is of prime importance for the delivery of retailers' new product lines and promotions.
A new level of retailing has arrived where even bargain mass merchandisers are upscaling within their markets. Retailers wish to present themselves and their products in such a way that allows them to charge more, increasing their margins in all avenues of retail.
Customers like to think they are buying the best product, and are willing at times to pay for that image. Dollar stores will exist for those in need, while those who have the cash will be entertained and offered the latest item.
Steven Kaszab
Bradford, Ontario