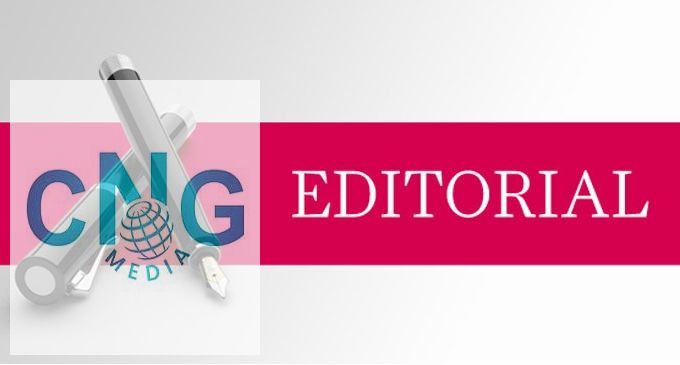 Delivering the 2021 budget statement last month, prime minister of Antigua and Barbuda Gaston Browne, said: "The inoculation of our people against the coronavirus and its recent mutations is vital to the lives and livelihoods of our people." He reasoned: "That is why our government is working diligently to secure safe and reliable vaccines from reputable sources. We are already part of the World Health Organization's COVAX programme under which we have bought 20,000 vaccines at an affordable price. But we understand 20,000 vaccines are not enough. Therefore, we are exploring other sources of supply."
From where? 
"In the coming days, we will make appeals to the Canadian, Indian, European and US governments to sell a portion of their stocks to us. The coronavirus skips over borders, it does not discriminate against race, age or religion. Once it exists in any country, it is a threat to all countries. Helping us, therefore, is also helping themselves," Browne explained "In this context, we will press the case for the supply of vaccines, sufficient to achieve a high level of immunity amongst our population. As it is in developed countries, such as the United States and European nations, inoculation is vital to subduing the virus, ensuring the health of our people, and rebuilding our economy," said prime minister Browne.
What's at stake
Deliberating on the subject of vaccines in a recent interview with Professor Williams, in January,  Sir Ronald Sanders advised: "The truth is that in the context of Antigua, what we need is 200,000 vaccines. That's nothing in terms of the production that is being done in the world and the entire Caribbean. If we take the English speaking Caribbean population of six million and we need six million vaccines, the United States is now trying to reach vaccinations of 1.5 billion a day. So with our six million or seven million at that kind of rate, black people could be vaccinated within three months.
"All we need is to have the vaccines available. Now, our countries can pay for some of them. We can't pay for all of them. But the point I'm making here is that while we are endangered by it, so are they, because COVID-19 will not be restricted to those countries who pay for the vaccines only. It is highly transportable. It moves, it is in the air, and eventually, it will get to them regardless of whether or not they vaccinate," Sir Sanders said. "Organizations like the World Health Organization (WHO), Pan American Health Organization (PAHO), should be able to help us foot the bill for the vaccines that we need. They have a vested interest or should have a vested interest in helping us to get out of this hole into which we did not put ourselves."
Sir Sanders continued: "The developed countries have been swallowing up the vaccines. Some of those vaccines have to be released to the developing countries, that small countries in the Caribbean that are particularly vulnerable. We are sitting on the doorstep of the United States and Canada. We are sitting on the doorsteps of Mexico, Brazil and others. So it is in their interest to help us. It is also in the interests of the European Union because the movement between our peoples won't stop. And probably true that much of what we have experienced of COVID has been brought into our countries. Had they not been brought in, we wouldn't have had it. Yes, we have it now."
COVID-19 vaccine options outside of the COVAX facility
Following Latin America – Caribbean notification of first COVID-19 vaccine allocations through COVAX – and ongoing preparation by participating Member States for inoculation, COVAX has also published an interim distribution forecast.
The interim distribution forecast outlines projected delivery of vaccine doses to all Facility participants, with the exception of participants who have either exercised their rights to opt-out, have not submitted vaccine requests, or have not yet been allocated doses. The interim distribution forecast is available here."
On Tuesday, prime minister Justin Trudeau, announced the government of Canada signed a memorandum of understanding with Novavax to pursue the production of its COVID-19 vaccine at the National Research Council of Canada's Biologics Manufacturing Centre in Montréal. He also announced investments to support vaccine, therapeutic, and biomanufacturing projects in Canada.
Venezuela is already taking part in the third phase of the Russian vaccine clinical trial, signed a contract with Russia to begin mass vaccination of its citizens with the Sputnik V vaccine.
Cuba has recently began massive use of a nasal drop developed in that country to face the coronavirus. The drug is called Nasalferon and it is an immunoprotectant that prevents the replication of SARS-CoV-2, the virus that causes COVID-19. The Cuban nasal drops were made by the Center for Genetic Engineering and Biotechnology (CIGB) in Havana.
The Cuban vaccines have demonstrated confidence in "safety and immune response". Soberana 02 has shown an early immune response within 14 days. Likewise, Sovereign 01 has also shown good results but at a slower rate due to the time required between one dose and another. It is expected to launch its phase 2 of clinical trials in February next year.
The UK government on Monday, February 1, 2021, announced that it signed a deal for a further 40 million doses of Valneva's promising vaccine candidate. The latest deal will bolster long-term vaccine production in Scotland and brings the total UK vaccine portfolio to 407 million doses over the next two years. If it is approved, 60 million doses could start to be delivered to the UK by the second half of 2021, with the remaining 40 million being delivered in 2022.
"AstraZeneca has contracted Serum Institute of India, the world's largest vaccine manufacturer, to make one billion doses of its vaccine for developing nations, including India." However, questions remain on approval for export that may take several months. India has a vulnerable population; some – 300 million people will require vaccination.
Jamaica announced recently, that it is exploring vaccine options outside of COVAX facility: "Jamaica has made a formal request to the CARICOM Secretariat for some 250,000 doses of vaccines as determined by the Caribbean Public Health Agency (CARPHA) from the 1.5 million doses allocated to CARICOM by the African Medical Supplies Platform (AMSP)," Dr Tufton said. Our interest is in the AstraZeneca vaccine from this facility.
"India also has COVAXIN vaccines available and it will be making some 500,000 doses available to CARICOM. We are awaiting the approval of the World Health Organization (WHO) of the COVAXIN and the notification of the amount that will be allocated from India for Jamaica," he informed. "The government has also indicated its interest in obtaining information from China and Cuba, where the development of vaccines is at phase three of the trial stage.
"We have also explored the option of obtaining the AstraZenca vaccines from Mexico and the United Kingdom. The ministry of foreign affairs and foreign trade has initiated dialogue with the United Kingdom government, even as we talk with Mexico under our bilateral arrangements, with an option to approaching our negotiation through the intergovernmental mechanism – the Community of Latin American and Caribbean States (CELAC)," Dr Tufton told the House of Representatives on Tuesday, February 2.
In Guyana, a statement from the minister of foreign affairs and international cooperation, February 4, following a meeting with Charge d'Affaires of the embassy of the People's Republic of China, Chen Xilai confirmed the approval of 20,000 vaccines earmarked for Guyana.
Meanwhile, seven Arab countries received India's COVID-19 vaccine on Thursday, the spokesman of the ministry of external affairs, Anurag Srivastava, said: "Exports of Indian vaccines are an ongoing process, depending on availability and domestic requirements. In coming weeks, Indian vaccines are scheduled to reach CARICOM countries in the Caribbean, Pacific Island States, Nicaragua, Afghanistan and Mongolia."
Sir Ronald Sanders latest commentary CARICOM united voice urgent in COVID Vaccine Crisis, summarized it beautifully: "According to a COVAX statement, it is estimated that around 35.3 million doses will be arriving in the Americas in this first stage – a drop in the bucket or just 5 percent of the 630 million people of the area from Mexico to Argentina, including the Caribbean. […] There is also no indication of what happens after August, but what is clear is that these countries will not get enough vaccines to inoculate their populations in 2021. CARICOM countries must also act collectively to argue for their joint survival."