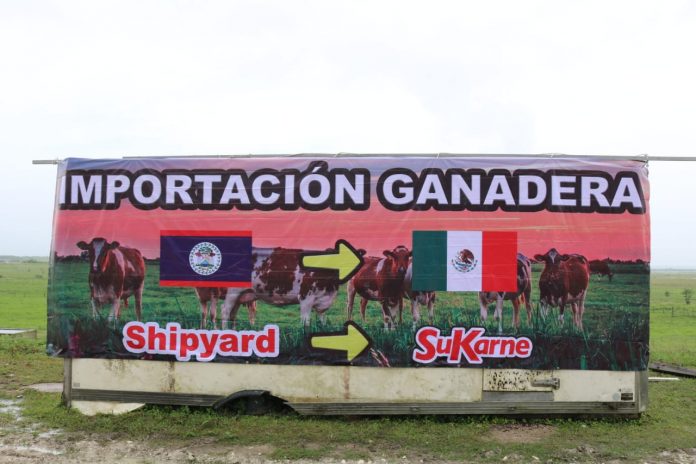 By Government Press Office | BELIZE
BELMOPAN, Belize – The Ministry of Agriculture, Food Security & Enterprise is pleased to report that the Servicio Nacional de Sanidad, Inocuidad y Calidad Agroalimentaria (SENASICA, which is Mexico's equivalent of the Belize Agricultural Health Authority) has granted approval for the entire country of Belize to export cattle to Mexico.
The approval is a direct result of the bilateral meeting on agriculture held in Chetumal, Quintana Roo, between Belize and Mexico in July 2021.
Other approvals granted were for Belizean veterinarians under the Regional International Organization for Plant and Animal Health (OIRSA) to inspect cattle under quarantine, and for BAHA to certify corrals for quarantine.
Of note is that, previously, only the Orange Walk District was cleared for cattle export and only SENASICA veterinarians could inspect cattle for export approval and certify quarantine corrals. These approvals will facilitate the trade of cattle between Belize and Mexico by decreasing the costs of exportation and thus bringing more benefits to Belizean farmers.