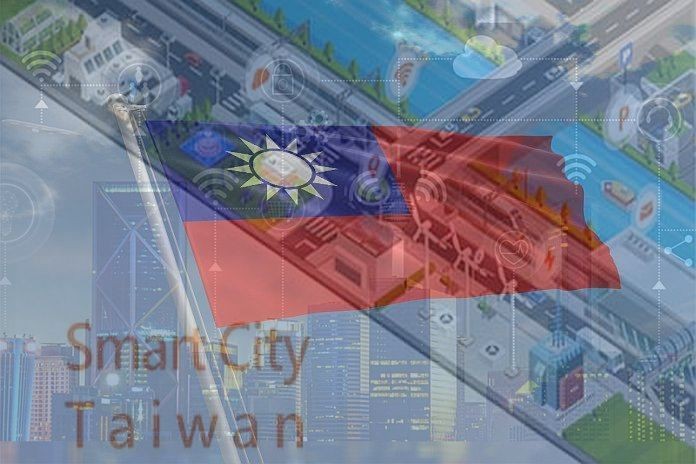 By Caribbean News Global

TAIPEI, Taiwan – Taiwan has implemented 223 Smart City projects which make use of various technologies and innovative solutions to improve important aspects of communities, including governance, healthcare, transportation, agriculture and more; as disclosed at Mobile World Congress (MWC) Barcelona June 30, 2021, that is usually attended by over 100,000 people, including thousands of exhibitors and 59 percent of the most senior decision-makers in the industry.
Smart City Summit and Expo (SCSE) wrote, "As artificial intelligence technology develops, the applications begin to play a key role in government delivery of citizen services. Smart cities are entering to a new phase of Smart City 2.0 by integrating AI as well as IoT technologies into services."

Digital solutions to new heights
To yield a greater understanding of the solutions with real cases and data, Smart City Taiwan digital solutions engage, Taiwan International Development Co., (TIDC) use of geomagnetic senses to reduce traffic by acquiring and sharing real-time parking information. In smart aquaculture, Quadlink uses solutions for fish farms to mitigate risks from extreme weather and food contamination. U-Sync uses Human Intelligence (HI) and AI technology to increase productivity in agriculture through digitalization. Adymeds strives to reduce burdens on hospitals and enable remote patient monitoring through integrated medical and Information and Communications Technology (ICT) solutions.
These are some of the many Smart City Taiwan projects, that demonstrates some of their best practices which could help cities worldwide to solve similar issues.
Taipei currently has a smart city project management office (PMO) the communication between policy, industry and enterprises; and the exchange between officials and industry.
Through national policies and initiatives, Taiwan's "Smart Cities Development Project, engages public-private partnership (PPP) to facilitate intelligent services in Taiwan, and the global marketplace. This has assisted to drive user-centred solutions to migrate from 4G to 5G, utilizing Taiwan's strength in hardware and software integration.
Smart cities are one of the goals that countries around the world are striving to develop. Taiwan is world-renowned for its smart city development.
For example, Taoyuan City was honored as the 2019 Intelligent Community of the Year by the Intelligent Community Forum (ICF), and Keelung City won the "ASOCIO Smart City Award 2019" held in Thailand; furthermore, Taipei City was ranked 8th in the world and 2nd in Asia of 2020 Smart City Index, showing that Taiwan's achievements in the field of smart cities have been universally recognized.
The information on outstanding Taiwanese enterprises in the fields of smart building & housing, smart clothing, smart communication, smart education, smart energy & environment, smart finance, smart governance, smart healthcare, smart infrastructure, smart manufacturing, smart mobility and smart parking is collected and compiled in a "Smart Cities in Taiwan – Businesses Directory".
Taiwan has also demonstrated innovative solutions from the perspective of information security policy. This provides operational management and decision-making support in smart governance. And the purpose of development of smart cities to achieve a life beyond efficiency for citizens.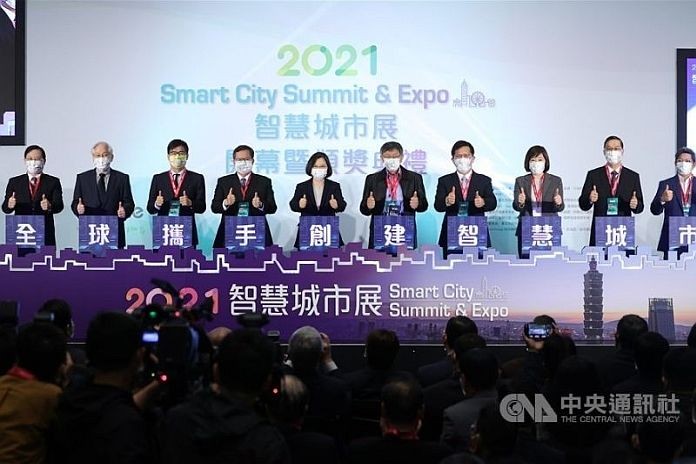 Taipei City takes "open government", "participation by all", and "public-private collaboration" as its core vision and spirit, and promotes the development of smart cities based on the principle of "from the inside out, from public to private". In response to the evolution of smart technology and the changing needs of urban development.
"Smart Government" is proposed as the main body to promote along with seven other main projects including Smart Security, Smart Building, Smart Transportation", Smart Education, Smart Health, Smart Environment, and Smart Economy, forming the Smart City 1+7 field.
Combining the top-down policy and the button up, creative proposal, it is expected that Taipei City can build co-prosperous ecosystems for the government, citizens, and industries, creating a blueprint for future planning of a smart city in Taipei.
"Taiwan's smart city is developed through the Internet of Things (IoT), cloud computing, big data, mobile Internet, and other new generation technologies regarding information and communication, and data resources in various fields are integrated and applied, reports MDPI from the abstract Urban Planning and Smart City Decision Management. As noted, "furthermore, this study examines the impact on the effectiveness of organizational information security policies and information security performance from the following aspects: The length of information security policy publication time, policy review, policy advocacy, employee compliance, fair law enforcement, etc., which are all concrete manifestations of the formulation, implementation, and maintenance of information security policy models."
Taiwan's Smart City solutions also benefit strategic alliances and organizations as Taiwan Smart City Solutions Alliance (TSSA) overview states in part:
Integrating forces from all walks of life to expand business opportunities;
Conduct cross-industry exchanges to facilitate the rapid integration and practice of the concept of IoT applications;
Promote application of IoT technologies and products.
As president Tsai Ing-wen, 2021 EU Investment Forum addresses, noted:
"On September 16, for the first time, the EU included Taiwan explicitly in its joint communication on the Strategy for Cooperation in the Indo-Pacific. In the joint communication, the EU pledges to strengthen cooperation with Taiwan in semiconductors, information and communications technology, data protection, and other strategic industries. The joint communication also states that partners such as Taiwan have adopted and put in place modern data protection laws. And this would pave the way for future adequacy talks. Moreover, the tightening in cooperation would help the EU reinforce the security of its supply chains and achieve the goal of "Open Strategic Autonomy."
"This summer, the EU also launched the "European Alliance on Processors and Semiconductor Technologies." Taiwan is also aiming to establish four semiconductor academies in universities by the end of this year to better nurture talent for the semiconductor industry. This also creates opportunities for Taiwan and the EU to collaborate in the cultivation of a professional and globalized workforce for the technological industries, industries such as ICT, smart mobility, 5G, biotechnology, green energy technology, and the digital economy.
"Here, I want to encourage our Taiwanese investors to partner up with their European counterparts, and for our European colleagues to do the same."
Read president Tsai Ing-wen address and the latest news from SCSE.
In part 2 we examine how Smart City Taiwan has reinvented the way of life, explored projects and governance.