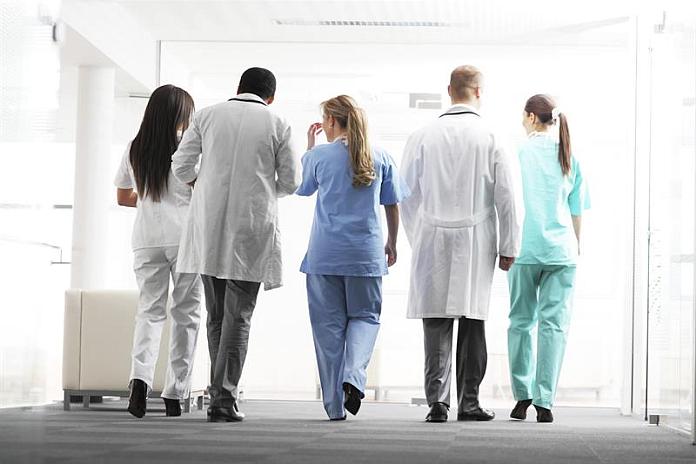 By Special Correspondent
Right after part one of the two-part article, on the plight of health care workers in St Kitts – Nevis was published, the Ministry of Health summoned a meeting of nurses Tuesday, May 5 to announce a pay raise for the nurses, retroactive January 2020.
The Ministry told the nurses that the government had planned and prepared for this long before, however, were only now getting to the nurses with the good news.
While happy for the deserved pay raise, which they had been seeking for years, the nurses asked about risk pay and the conditions of work (a years-long complaint by health workers), and upgrades for nursing assistants, nurses aids, EMS workers, junior doctors, orderlies, technicians, and the whole range of health workers.
The answer they got, we are told, was that those things would have to be given due consideration. It appears that the nurses will not sit back and allow these matters to linger.
Meanwhile, the junior doctors, many of whom are graduates of Cuban medical schools, have been catching rough times and desperately need their situation addressed.
They were told that they needed to go through 12 months of training orientation because their basic training in Cuba exposed some practical gaps which needed to be filled by gaining more experience and training in the public sector health system.
Under this arrangement, they have not been allowed to go into private practice, during their orientation period, which is understandable. Fine, and fair enough. And they've been going through the process.
Their major sources of discomfort, concern, frustration, and demoralization have been: (i) the disrespect which they claim has been dished out to them by their medical superiors and by the Junior Minister of Health, Wendy Phipps, a nominated parliamentarian; and (ii) the small pay that they receive.
We're told that there are ten junior doctors in this category, working full time, nine of whom are not appointed to the civil service establishment, with no security of tenure, and are being paid reduced salaries ( at staff nurse level), with no Government health insurance, etc.
Most of them have to catch public transport to get to and from work because they cannot afford a car. One of them even got a job in a fast-food restaurant in Basseterre in a desperate effort to make ends meet.
One inside report claims that the junior doctors were threatened about four weeks ago, that if they didn't like it they could quit, and that doctors could be imported from Cuba to replace them at an even lower cost to the Government.
The young doctors are demoralized and frightened. They want to learn their craft, serve and save the people of their country, but they are being punished. It seems that certain persons have arrogated unto themselves the authority to decide who eats shrimp and who eats sardine, Vienna sausage, or dry bread.
Disrespected, untenured, demoralized, threatened, and bullied — the young doctors, who are willing learners and diligent workers, and are working hard to learn their craft as they heal and bring comfort to sick people, will sooner or later crack under this cruel and oppressive pressure. The consequences could be disastrous, not only for them but also for their families and patients.
The present administration has found it very easy to take taxpayers' money to stay in posh hotel rooms at a princely $500 US dollars, 500 pounds sterling, and 500 Euros per night, and upwards — fly business class, and gorge themselves with high-priced cuisine all over the world (the nine-member Cabinet's collective body weight has increased by about 200 lbs over the last five years), generously and conspicuously indulging themselves at public expense.
They can't find small change to procure paracetamol tablets for the hospitals or health centers, or relatively small money to take care of the young doctors and other health workers. The Government seems unable or unwilling to have a conscience, compassion, respect; and to stop bullying and intimidating them.
In a nutshell, a bottle of paracetamol containing 100 tablets costs about EC $9 in St Kitts – Nevis … shortage. Big-shots feasting and frolicking on public resources while the junior doctor has to seek employment in a fast food restaurant to help make ends meet … shame.