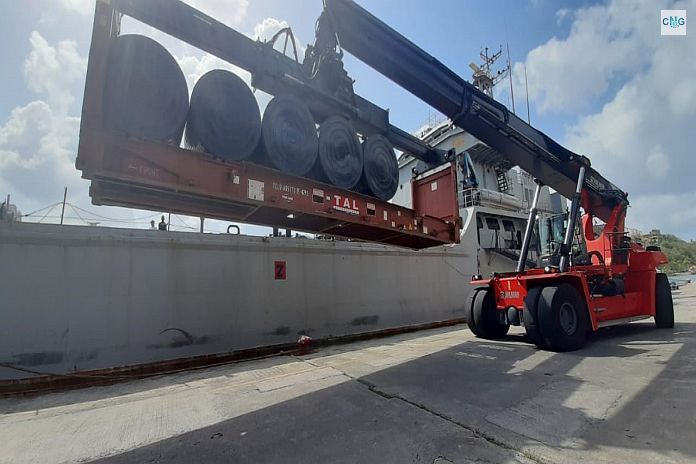 Caribbean News Global Special Report
By Ana Polyte
CASTRIES, St Lucia – Saint Lucia is again serving as a humanitarian bridge for disaster assistance to neighbouring Caribbean islands – this time from Venezuela and Cuba to St Vincent and the Grenadines in the wake of the latest volcanic eruption.
Saint Lucia – St Vincent's closest neighbour to the north – has been that bridge of help and hope ever since the April 9 eruption at La Soufriere volcano forced the evacuation of tens of thousands and rained ash north on Saint Lucia and as far west as Barbados.
Boatloads of emergency assistance have been leaving Saint Lucia's southernmost town of Vieux Fort over the past fortnight, including one that sank. But this week it was Venezuela and Cuba's turn.
Last Friday, April 16 the Venezuelan Navy supply ship 'AB Goajira T-63' docked at Port Castries, with a crew of 58, to pick up relief supplies for St Vincent and the Grenadines. But what was supposed to be just one day in port turned out to be a five-day stay, as other donors came on board, causing the ship to remain in port longer than scheduled.
The waiting vessel Venezuelan was delayed in Port Castries long enough to allow it to also collect two shipments of emergency supplies sent by Cuba that would have arrived after the ship was scheduled to leave.
Two Cuban aircraft's landed at Saint Lucia's Hewanorra International Airport (HIA) Monday, April 19 and Tuesday, April 20, with supplies, as well as six Cuban medical personnel.
The embassies of Cuba and Venezuela in Saint Lucia arranged Cuba's airlifted supplies transferred from Vieux Fort to Castries, for onward passage to St Vincent and the Grenadines.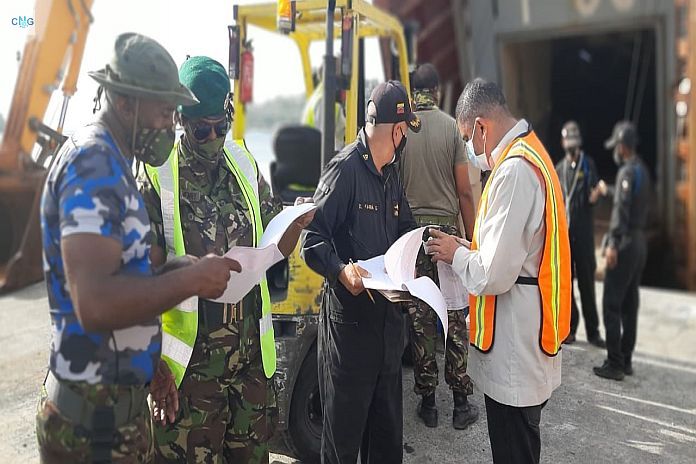 The Venezuelan ship eventually sailed south from Port Castries on Wednesday.
The operation was coordinated by Saint Lucia's National Emergency Management Organization (NEMO), Saint Lucia Air and Sea Ports Authority (SLASPA), the Venezuelan Embassy in Saint Lucia, the Cuban Embassy in Saint Lucia and the Government of Saint Lucia.
Saint Lucia continues to be the base from which assistance is shipped to St Vincent and the Grenadines, where over 20,000 people had to be evacuated to shelters and to neighbouring islands.
Saint Lucia also offered that humanitarian bridge of solidarity for Cuban and Venezuelan assistance in 2017 to neighbouring Dominica, Antigua and Barbuda, St Kitts and Nevis – all to its north – following destruction by hurricanes Maria and Irma.