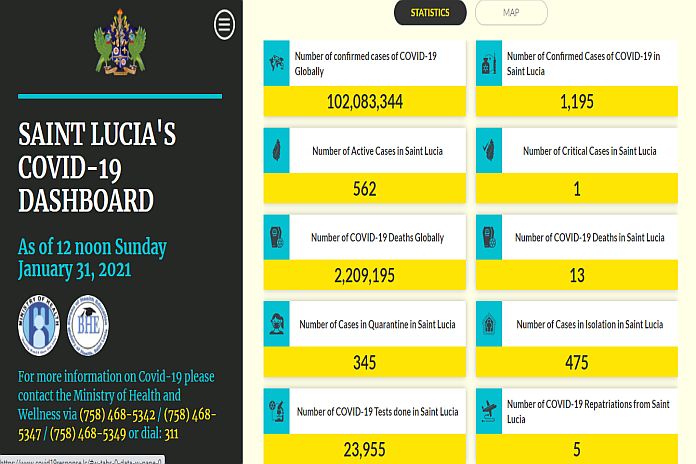 By Caribbean News Global contributor
CASTRIES, St Lucia, (CNG Health) – A press release from the office of the prime minister, dated January 31, 2021, that gives the impression there working on a Sunday, reads: Saint Lucia to continue under existing COVID-19 prevention and control protocols.
Caribbean News Global (CNG) reached out to personnel familiar with the matter, given regional and international developments over the weekend. The conclusion is such that the prime minister and associates are 'a day late and a dollar short'.
"The world is shutting down around us and much of the region," said the medical expert. "The 10-day lockdown' seems reactionary to information the government received and rushed a vague, and incoherent policy."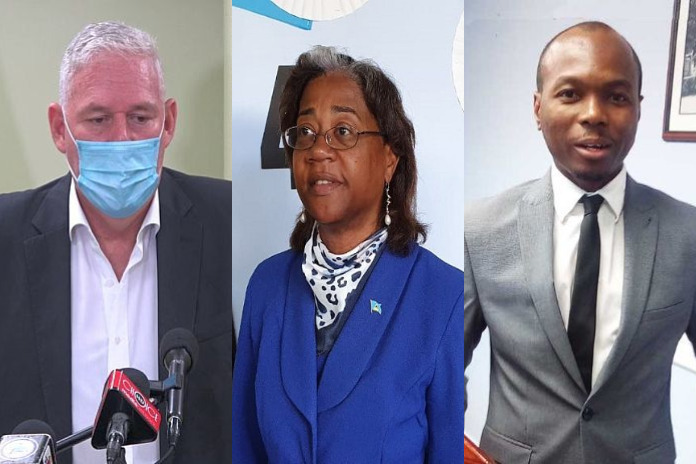 That is always the sign of a rushed or emergency decision, and that the government is worried about something.
According to the release, this is "in an effort to continue to manage the COVID-19 pandemic in Saint Lucia the existing protocols will continue until Wednesday, February 3, 2021.
On January 22, 2021, the government of Saint Lucia rolled out a series of COVID-19 prevention and control protocols for a ten-day period in order to curtail non-essential movement to limit the spread of COVID-19.
The fact is, coronavirus community spread is an understatement, meantime Saint Lucian's are frustrated with 'new and inadequate' COVID-19 protocols. The record number of cases and the inadequate measures speak to the current situation.
In brief, the inept government failed to close the front door of pandemic tourism and blamed the back door. This followed protocols of secrecy, inadequate reporting, and incomplete analysis of data, alongside challenges to understand the science, testing constrains and stupendous theories, and capacity issues all contributed to the ongoing spread.
Further, the hypocrisy to events over the Christmas and New Year celebrations, beginning with ministers of government to some professional organisations, though-out the island, and some corporate events, has not left many wondering why, lawyers, doctors, medical staff, government and related departments are adversely affected. Meanwhile, it is easy to blame ordinary people for the spread of coronavirus. They are not the ones being flown to Martinique for treatment and the voluntary (temporary) closure of businesses and one hotel.
So, bearing in mind, the secrecy to reporting cases and testing capacity, the sick and infected are roaming blind.
The surge of COVID-19 cases has now penetrated the defences of the Bordelais Correctional Facility (BCF) infecting seven inmates, as of January 30. There is not just anxiety at the overcrowded prison but throughout the country. To compound this, weak policymakers and inept politicians are indifferent to "policy" saying one thing – while going the opposite.
Therefore, while one can hardly believe anything prime minister Allen Chastanet says, a Sunday press release won't surprise his detractors. Actually, COVID-19 pandemic has turned the prime minister political doctrine and his allies of sort, at the National Emergency Management Advisory Committee (NEMAC), into a mushroom of non-essentials after the fact, sadly, at the expense of taxpayers.
The truth behind COVID-19 chaos in Saint Lucia is simple: The health system is in crisis, loaded with incompetence.  
To illustrate, rushed, vague, and incoherent policy, the Sunday press release says: "A meeting of the National Emergency Management Advisory Committee (NEMAC) and stakeholders will take place on Tuesday 2nd February 2021 to further review the existing protocols and chart the way forward. Following which, the prime minister will update the nation with regard to the implementation of any new measures."
Perhaps the prime minister needs more time to consult the leader of the opposition, Philip J Pierre, following his presentation of a seven-point action plan to confront COVID-19, and rescue the country.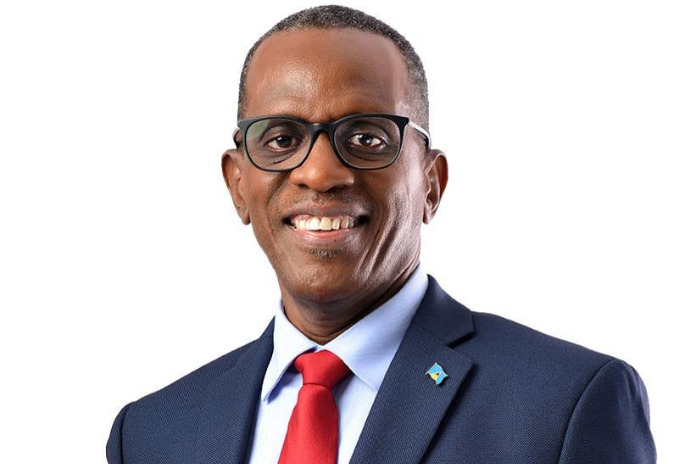 Pierre's proposals are as follows:
Expand Testing and Tracing;
Expand Treatment Capacity;
Rethink Travel and Tourism Measures;
Revise the Partial Shutdown;
Protect our Education Sector;
Quickly Implement a Vaccination Programme;
Implement an Economic and Social Relief Programme.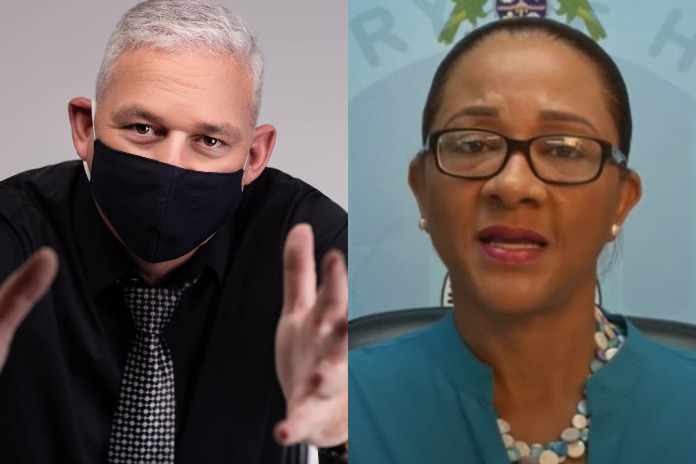 Meanwhile, the government decisions which still stand are as follows:
Work from home and reduced contact meetings
All organizations and businesses should continue to implement a Blended Service/Operations Approach where possible for all operations and employees. Additionally, where possible, there should be a complete move to staff and board meetings being held virtually/online platform.
Business operating hours (COVID-19 ACT, Section 17)
All Business Operations And Commercial Activities Must End By 9:00 PM Daily, as guided by The COVID19 (Prevention & Control) Act, Section
17(2)(b). This requires all businesses – including supermarkets and restaurants – to completely shut its doors and dismiss staff by 9:00 PM. Separate provisions apply for Essential Service, Manufacturing and Agricultural, Call Centres and the Hotel sector.
Essential and non-essential activities
Activities allowed to open: gas stations, supermarkets, financial services (inclusive of insurance, all with a blended approach), restaurants (take out service only), manufacturing, exports, hardware stores, public transportation, vendors on rotation with protocols, agricultural sector, call centers, hotels for international tourists, doctor's offices, Diagnostic and lab services and other health support services, pharmacies, law offices and accounting offices with blended approach, utility companies, media services, customs clearance and brokerage services, postal/courier services, auto garage services, auto parts and auto tire repair services.
Essential government services include – critical government agencies/ministries, hospitals, fire station, police and immigration, Air and sea ports, infrastructure department, NEMO, public utility companies.
Prohibition of all social gatherings
No social gatherings at this point. In public and private settings, individuals are to limit their contact to their immediate households. NO allowance is given for mass gatherings, social events (of any kind), or loud music permits.
Prohibition of all social gatherings – Faith-based organization
All daily, regular church and religious services may operate using a blended approach of physical and online services. Where there is such physical service, such an assembly is limited to Twenty-five (25) persons inclusive of religious leaders and other service officials. Separate provisions apply for special religious rites, including christenings,  weddings and funerals. Those services may operate using a blended approach of physical and online, but where there is physical service such assembly is limited to ten (10) persons.
Restrictions on alcohol sales
Liquor License suspension at supermarkets, minimarts, community grocery shops, gas station, restaurants and bars. Liquor licenses remain suspended until February 10, 2021.
Restrictions on in-dining restaurant services
"Restaurants and food vendors are to restrict services to "Take-Away" only, as "In-Dining" Services are strictly prohibited. Alcohol-licensed restaurants and vendors must abide with the updated policy for liquor suspension."