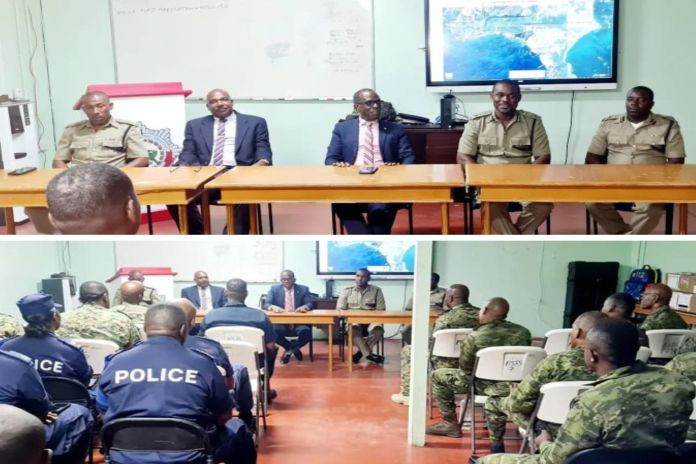 By Caribbean News Global

TORONTO, Canada –  There is perhaps wit that on the same day, the Senate of Saint Lucia ascends the 'Suppression of Escalated Crime (Police Powers) Act 2023' to the governor-general to affix into law, March 17, 2023, ICC judges issued an arrest warrant against Vladimir Vladimirovich Putin and Maria Alekseyevna Lvova-Belova. Further, on March 18, the former president of the United States, Donald Trump, alluded that he "will be arrested on Tuesday, 21, 2023."
In this instance, the advanced knowledge of law enforcement action is noteworthy, if not related to the kismet of police powers and new legislation in Saint Lucia. Therefore, the parallels of "accountability" comes to the fore in the "soul" and "personalities" of leaders.
The recent enactment of the 'Suppression of Escalated Crime (Police Powers) Act 2023' in Saint Lucia, calls to question the many fronts to civil liability, ("In law, liable means "responsible or answerable in law; legally obligated".)
Other issues of human rights and freedom – The Global Magnitsky Act – as published in 2018, forms part of the commitment to a constitutional democracy when strong personalities foster elitism that cultivates the abuse of power, privacy and secret agreements, coupled with human rights abuses and blatant corruption, more collateral damage can be expected to the political and economic well-being of Saint Lucia through the Global Magnitsky Act (GMA), which allows the US government to sanction corrupt government officials implicated in human rights abuses anywhere in the world.
Saint Lucia is still subject to the Leahy Law, and the special effects of the IMPACS report. And now, the 'Suppression of Escalated Crime (Police Powers) Act 2023' provides police officers with 'additional powers' for the suppression of escalated crime, and for related matters.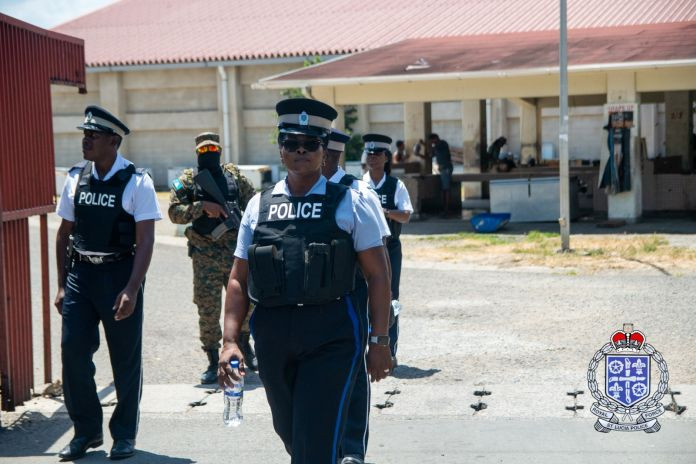 Reference is drawn in the execution of 'additional powers' on the advice that Saint Lucia is under intense scrutiny and subject to international law.
Suppression of Escalated Crime (Police Powers) Act 2023
"A police officer is protected from an action, suit, prosecution or other proceedings under clause 14 of the."
"The minister has the power to make regulations under clause 22 of the Bill."
"The minister may, by order published in the Gazette, designate an area as an escalated crime area if there is escalated crime in that area."
Power to control places of public resort and entertainment
"13. (1) A police officer above the rank of inspector may, by notice, in writing, require an establishment situated within the escalated crime area specified in the notice to be closed and remain closed, during specified hours, not exceeding 48 hours, and for a purpose as specified in the notice.
"(2) Where an establishment is required to be closed for a period in excess of 48 hours, action may only be taken and a notice to this effect issued by a police officer under subsection (1)."
Observation: There remain concerns about the cost incurred from work, resort and entertainment in-activity; and who is responsible for reimbursement from state control restrictions.
Occupational Safety and Health (OSH), violations of OSH laws and public-health measures from restricted actions/situations are also matters of expressed concern. 
Protection of police officers
"14. No action, suit, prosecution or other proceeding shall be brought or instituted against a police officer, in respect of any act done in good faith, in the exercise or purported exercise of his or her functions for the public safety, restoration of order, or the preservation of the peace in an escalated crime area, or otherwise in the public interest."
Detention of persons
"(2) A person detained under subsection (1) shall be detained in such place, whether within or outside of the escalated crime area and for a period not exceeding 144 hours, as authorized by the commissioner of police."
Observation: The 2021 Country Reports on Human Rights Practices: Saint Lucia reads in part, under arrest procedures and treatment of detainees, "the constitution stipulates authorities must apprehend persons openly with warrants issued by a judicial authority. The law requires a court hearing within 72 hours of detention."
"Pretrial Detention: Prolonged pretrial detention was a significant problem. As of October those awaiting trial represented more than 70 percent of the inmate population. Individuals charged with serious crimes often spent between six months and six years in pretrial detention. The oldest case awaiting trial dated to 2006 and was set to be heard in January 2022."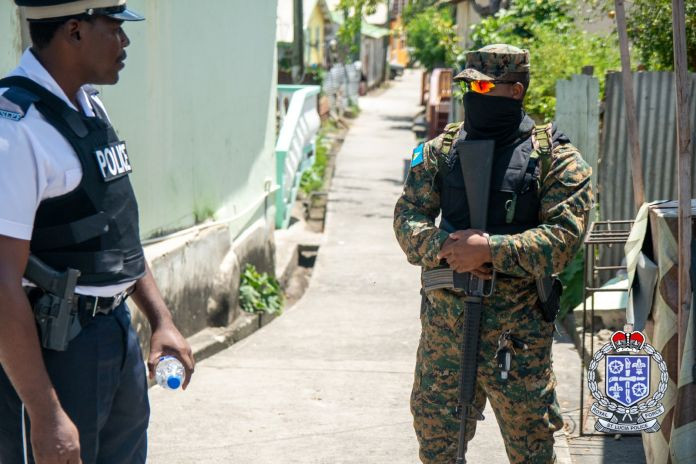 Penalty
"21. A person who commits an offence under this Act is liable — (a) on summary conviction, to a fine not exceeding XCD$50,000 or to imprisonment for a term of imprisonment not exceeding 15 years or to both; or (b) on conviction on indictment for a term not exceeding 25 years."
Related: The proposed Caribbean Basin Security Initiative Authorization Act, passed the House of Representatives last April.
H.R. 4133 would authorize appropriations of $75 million each year over the 2022-2026 period for the Caribbean Basin Security Initiative, a regional foreign assistance program. Under that initiative, those funds would be used to: 
Promote citizen safety, security, and the rule of law in the Caribbean;
Reduce trafficking in narcotics, weapons, bulk cash, and other contraband in the region;
Reduce corruption and the malign influence of authoritarian regimes such as China and Russia;
Raise public awareness about the benefits of United States assistance programs; and,
Strengthen the ability of beneficiary countries to prepare for and respond to natural disasters.
Significantly, the 'Suppression of Escalated Crime (Police Powers) Act 2023' and the government of Saint Lucia, must embrace accountability and responsibility for law enforcement; the protection of victims and witnesses in the interest of justice.
But foremost, against the backdrop of civilian authorities' control over the RSLPF and "credible reports" of "abuses" and ongoing investigations that are open-ended; the modes of liability should not remain open to bear responsibility for unlawful decrees. 
Reference: Suppression of Escalated Crime (Police Powers) Act 2023