Sponsored
By Special Contributor
CASTRIES, St Lucia – Today, June 6 marks the five-year term of the Allen Chastanet, United Workers Party (UWP) securing victory at the polls. But, albeit the announcement of an election date and infraction of civil liberty in a police state, comes the very conspicuous – COVID-19 protocols for campaigning.
However, a very dejected and unpopular government finds itself at the unfavourable hands of the people "panning –them" island-wide "call the elections".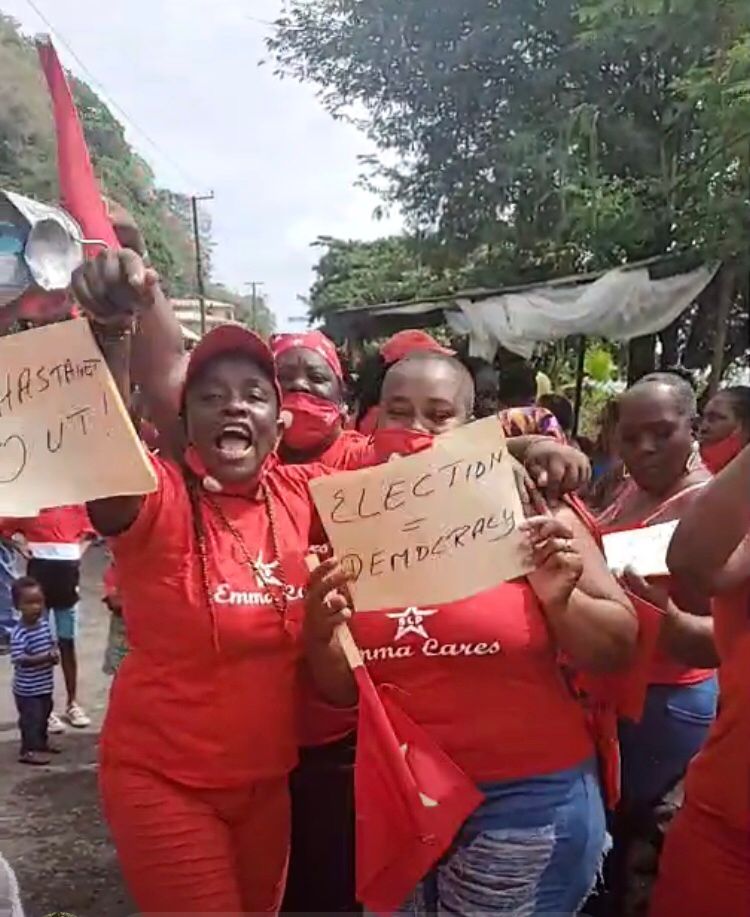 "June 6, 2021, is here, five years has come and judgement day is at hand" the Saint Lucia Labour Party (SLP) declared while instructing Allen Chastanet "to pack his bags and go".
A Police State
Sunday morning following a two-person protest outside the residence of prime minister Chastanet, including Kingson Jean, secretary of the National Association Driving Schools (NADS) and a colleague using cooking pans as drums called on prime minister Chastanet to set a date for the 2021 general election – were briefly detained by officers of the Royal Saint Lucia Police Force (RSLPF) attached to the prime minister's detail, as reported.
"I just feel they have a double standard…In a democracy, everyone should have the right to demonstrate, that should never be taken away from them," Jean lamented.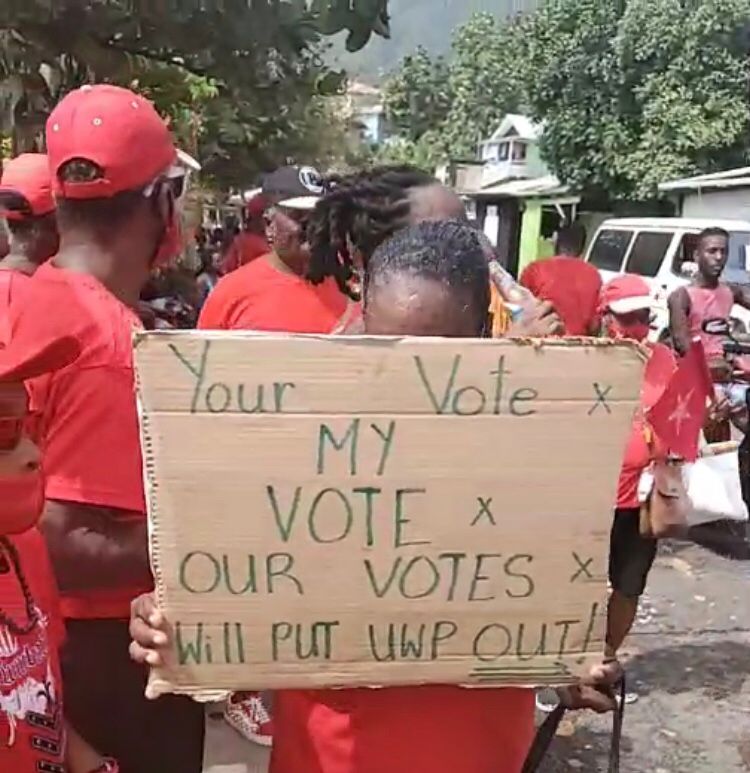 Break free from the shackles of colonialism
In observance of June 6, and the "unprecedented position of five years elapsing since the last general elections" the SLP in a statement said:
"Today, we serve notice on the Allen Chastanet administration that its 5-year term in office has expired. Today, we finally break free from the shackles of colonialism that you have placed upon us in the last five years. It is time to restore Saint Lucia's democracy. It is time to bring back respect for the rule of law and hold politicians, public officials and other persons in leadership positions accountable for their misdeeds. The people of Saint Lucia have had enough."
The opposition also issuing a notice of 'expiry and disposal' to Chastanet and his 'enablers' to urgently announce the election date.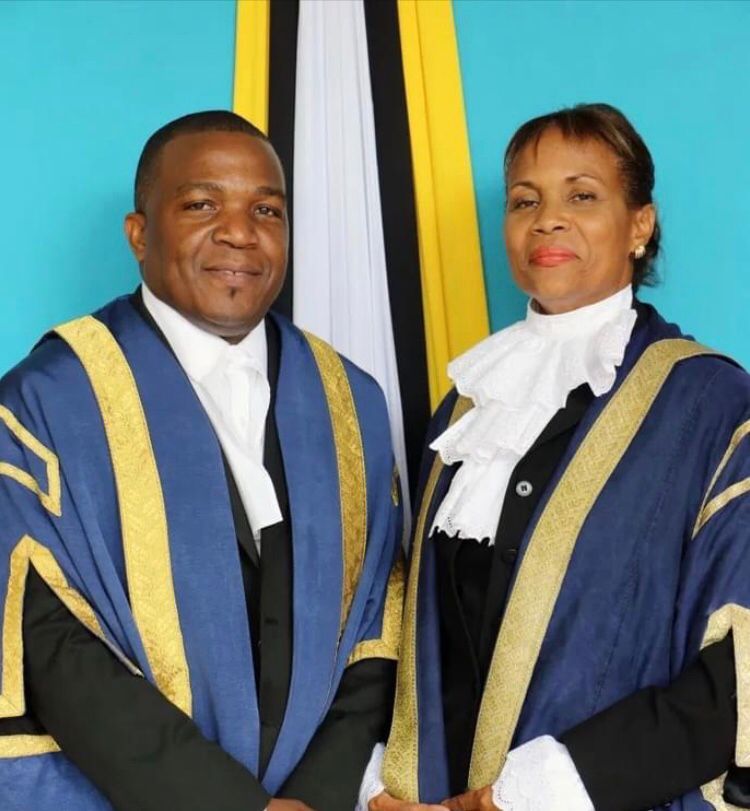 Meanwhile, the dysfunctional government awaits disposal at the polls, says in observance of June 6, the UWP  began its mission of building a new and better Saint Lucia back in 2016.
"We inherited a country on the brink of collapse," said Chastanet, who indicated that the party's mission was to reverse what he described as 'these negative trends and indications'.
Notwithstanding the announcement of election day is very conspicuous – the government  issued Campaign protocols.docx.final, says in brief:
"Elections usually involve sizeable, state gatherings, not only on Election Day but also during campaign rallies and voter registration drives. These events increase human-to-human contact and the risks of direct and indirect – via infected surfaces – virus transmission. Holding such events amid a disease outbreak can pose serious risks to public health.
"Officials would have to adjust the activity schedule, implement new and improved procedures that reduce the potential for virus transmission. There should be stakeholder co-ordination across the political divide to ensure all these changes are feasible and accepted."
Given the mystic feelings in many quarters around the country today, it is appropriate to say, The winds of change is at hand in Saint Lucia.