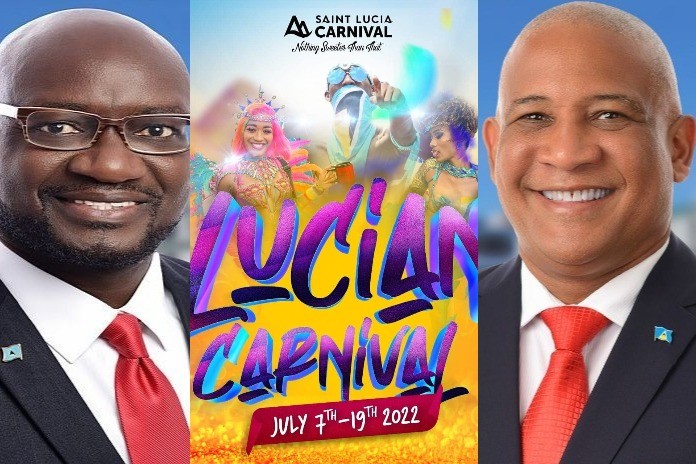 St Lucia recommended healthy practices during the Carnival season
'We are still managing the COVID-19 pandemic and at high risk of the introduction of monkeypox in Saint Lucia'
'Annually we note increases in sexually transmitted infections after the carnival season. We advise against unsafe sexual practices'
'MOH will be providing condoms to the various carnival bands to ensure they are available to revelers'
'We are in the rainy season and we normally note increases in mosquito indices at this time'
'There are limited intensive care beds available at the hospitals and usually during this period we note increase patient flow in the accident and emergency department at the hospital.'
By Caribbean News Global contributor
CASTRIES, St Lucia – According to the updated COVID-19 protocols by the Ministry of Health (MOH), following discussions, the cabinet has decided on the following protocols for the period Saturday, July 2, 2022, to Saturday, August 27, 2022.
July 3, the total number of COVID-19 deaths in country is 287 and the total number of COVID-19 related deaths is 98. A total of 54, 346 individuals have been fully vaccinated. Another 5, 284 are partially vaccinated and 7, 632 have received their booster shot, reports the MOH.
"As we return to some level of normalcy, the government of Saint Lucia is working towards relaxing on the COVID-19 protocols. However, Saint Lucians are asked to remain vigilant and continue to follow the necessary infection prevention and control measures to protect yourself, family, friends and others from the COVID-19 virus," the ministry of health said in a press release.
'Monkeypox passengers of interest placed in quarantine', says St Lucia's ministry of health
Meantime the ministry of health partakes in a delicate dance with COVID-19 and now monkeypox, the updated COVID-19 protocols read:
"Fully vaccinated travelers are required to provide proof of vaccination on arrival and do not require a COVID-19 test. Unvaccinated travelers are required to provide a negative PCR test taken within five days prior to arrival in Saint Lucia. Quarantine requirements have been removed in relation to travelers."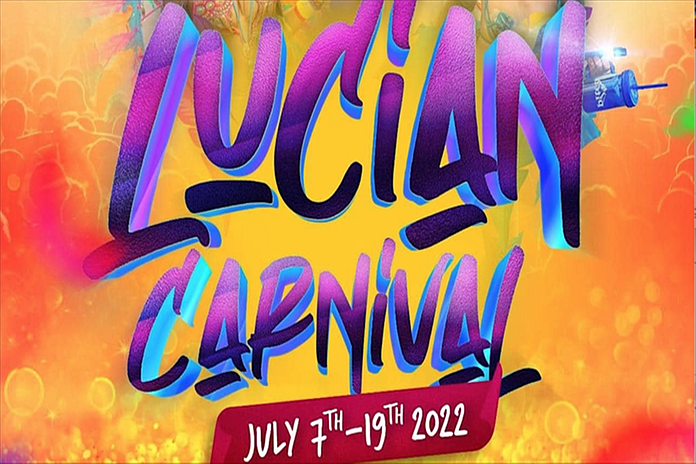 Carnival in St Lucia is an vibrant event that can be described as one monumental party! During and in the lead up to carnival there are parties happening everywhere. Events range from fish fries to jump ups, to rich cultural celebrations and vibrant music festivals. You get to learn all about local culture and heritage, all while having the absolute time of your life!
Carnival is celebrated with lively colourful parades, elaborate costumes, wild fetes, pageants, conga lines, non-stop dancing, mouth-watering street food, awesome entertainment, nightly costumes and free-flowing rum!
In relation to mass crowd events, the MOH advisory states that "200 persons and more, all event organizers are required to submit their plans to National Emergency Management Organisation (NEMO) in accordance to the regular mass crowd guidelines.
St Lucia's deputy prime minster presents nebulous concepts to 'unvaxxed' carnival activities
Moreover, the MOH further advised:
"Based on the present phase of the COVID-19 outbreak in Saint Lucia, home testing for COVID-19 is authorized", and specified "All restrictions on the importation of rapid antigen test kits has been removed. The rapid antigen test is to be used as a screening tool and would require confirmation with a PCR test. Positive antigen rapid tests are required to be reported to the epidemiology unit in the ministry of health within 24 hours."
COVID-19 and complications still exists in St Lucia, says CMO
Meanwhile, the government of Saint Lucia reminds everyone to take personal responsibility and follow the protocols of wearing a face mask in public places and maintain general sanitation measures. It is also recommended that you are fully vaccinated before attending mass crowd events.
"We are still managing the COVID-19 Pandemic and at high risk of the introduction of Monkeypox in Saint Lucia. Personal responsibility is paramount at this time. If you develop signs and symptoms or feel unwell get tested and keep away from mass crowd activities. It is also advisable that you are fully vaccinated before attending mass crowd events," said MOH in a press release Monday.
However, the ministry of health says: " All other protocols remain in effect for this period. Let us all work together to reduce the impact of COVID-19 at this time."
Pan American Health Organization (PAHO) Director, Carissa F. Etienne in an appeal for countries to prepare their health systems to address the long-term impact of post-COVID condition (commonly known as long COVID), which may impact many in the region, noted:
"The pandemic has surprised us time and time again, and many of its effects will linger for years to come."
"This is a real condition, and it must be dealt with applying robust policies and guidance," Dr Etienne said. "It is also crucial that we recognize the impact that post-COVID condition has on people's lives and work alongside those affected to ensure that their voices are heard."
Read more here.