By Caribbean News Global contributor
CASTRIES, St Lucia, (CNG Politics) – The Saint Lucia Labour Party (SLP) has called for the removal of tourism minister, Dominic Fedee as chairman of the Command Centre – the body tasked with overseeing the government's response to the COVID-19 pandemic in Saint Lucia; meantime called for transparency on the presence of the UK COVID variant in Saint Lucia, the SLP renewed its pledge for Univeral Health Care (UHC).
In the tale of two Saint Lucia's: COVID-19 lives and livelihoods – the island has recorded 34 COVID-19 related deaths and diagnosed 3,149 cases as of Thursday, February 25, 2021.
Currently, there are volumes of unanswered questions concerning COVID-19 data, the prevalence of the UK variant in Saint Lucia, reporting methods, the use/non-use of science including the 'lack of medical gas (oxygen) and/or rationing' at the Victoria 'respiratory' hospital.
At the end of January 2021, health authorities announced that five cases of the UK variant had been detected in Saint Lucia from samples sent to CARPHA in Trinidad and Tobago.
"Since November, December 2020, there were warnings from the UK government about the UK variant; warnings from CARPHA about the UK variant, that it is 70 percent more infectious and deadly. We asked to close the borders but they didn't listen and now we are told weeks and weeks after that that we have the UK Variant. We are seeing the rapid spread of COVID-19 over the last few weeks in Saint Lucia," the SLP spokesperson on health, Moses Jn Baptiste, questioned: "How much of that is the UK variant? Some tests were done and 75 percent of the cases came back positive for the UK variant. Isn't that something to worry about?"
"I call for the reallocation of the minister of tourism," said Jn Baptiste. "He should not be the head of the Command Centre. He should be removed from heading the Command Centre because every time he speaks in relation to the Command Centre, 75 percent of the time he speaks about tourists being able to drink wine, about hotels, …" he debated in parliament Wednesday, February 24, on the government resolution to borrow $80 million for COVID-19 response.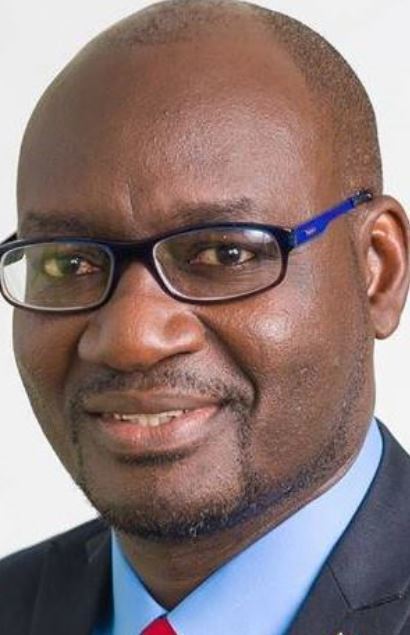 " This must be a joke; when it is time for war against viruses, diseases or anything like that or if it is a war, you have soldiers, a general in charge of the war. This minister of tourism is no general in charge of no medical disaster in this country, and if we are serious we will follow the science. Let him take charge of tourism; nothing wrong with that. If he is in charge of tourism let him be in charge of tourism," Jn Baptiste continued. "We are at war with the virus and you are not telling us about the deadliest form of the virus. You are playing games with it. That can't be right. We are not getting the information, the disclosure we are supposed to get," recommended that the government "reconfigure the Command Centre with technical people who are able to analyse the data and plan for the outcomes scientifically and objectively."
On February 25, the Caribbean Development Bank (CDB) is projecting an average gross domestic product (GDP) growth of 3.8 percent in 2021, in accordance with part one of CDB's Regional Report: 2020 Review and 2021 Outlook, advised that: " While the bank does not expect a return to 2019 tourism levels this year, tourism-dependent BMCs will experience some economic recovery, led by Anguilla, where GDP is expected to increase by 10.9 percent. […] However, recovery is subject to risks, such as new waves of infection and possible new variants of the virus, and widespread availability of vaccines for some countries."
The article – The Great Divergence: A fork in the road for the global economy – By Kristalina Georgieva – reads: " The IMF recently projected global GDP growth at 5.5 percent this year and 4.2 percent in 2022. But it is going to be a long and uncertain ascent. Most of the world is facing a slow rollout of vaccines even as new virus mutations are spreading—and the prospects for recovery are diverging dangerously across countries and regions."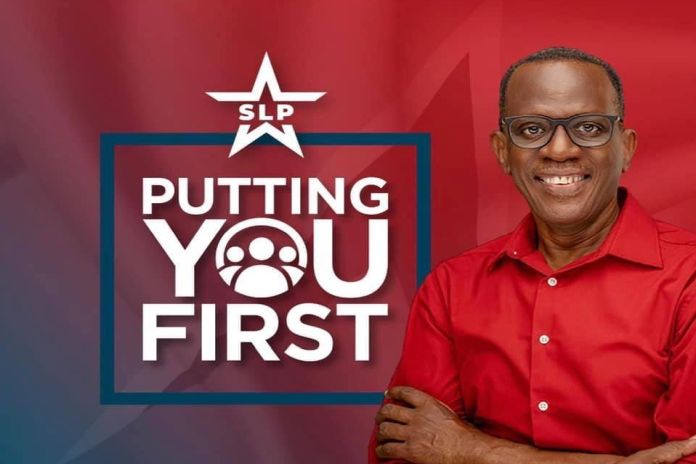 In observance of Saint Lucia's 42nd anniversary of independence, leader of the Saint Lucia Labour Party, Philip J. Pierre, renewed his commitment to establish Universal Health Care (UHC).
"The challenge of COVID has forcefully reminded us of the need for a first-class health care system that is accessible and affordable to all. This is why Universal Health Care will be a topmost priority for an SLP government," Pierre said in a statement Thursday. "This programme was halted by the current United Workers Party (UWP) government when it came into office in 2016," and now, "Saint Lucia is grappling with the highest number of COVID-19 cases and related deaths in the Eastern Caribbean."
Opposition leader Pierre urged the government, "to be more scientific-minded in its approach to combating the virus, in formulating COVID policies, should follow the science and best practices to combat this disease and to bring it under control." He also, "renewed calls on the government to provide economic and social relief to those hardest hit by the disastrous economic impact of COVID 19."
"We must ensure that the people that have been hardest hit by COVID-19 receive the economic and social relief and support that has been made available from international financial institutions through loans and grants. The taxi-drivers and minibuses, fisherfolk, vendors, small business owners, and farmers still wait for much needed financial assistance. We must address their needs. They have families too, which depend on them," Pierre noted.
Leaning on his expertise as an economist, Pierre warned the government of Saint Lucia. "In this COVID-19 battle, we should put people before profits, lives before livelihoods and health before wealth."