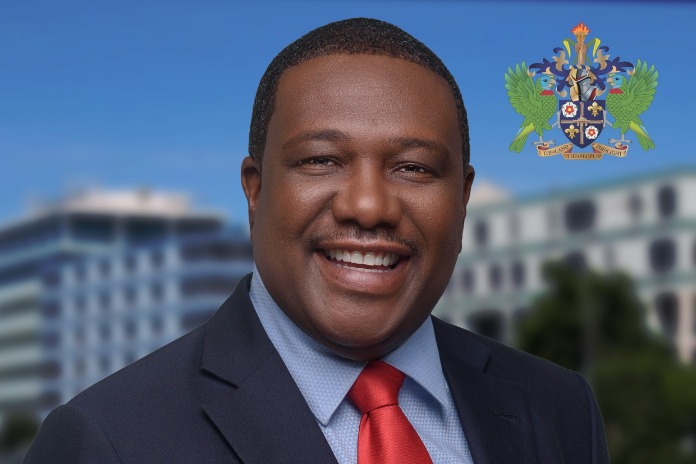 By Caribbean News Global contributor
CASTRIES, St Lucia – Minister for external affairs, international trade, civil aviation and diaspora affairs, Alva Baptiste has begun to repair Saint Lucia's "largely destroyed relationships abroad" with a recommitment to Venezuela and according to the minister "with immediate effect we are going to get out of the Lima Group arrangement."
St Lucia's position on Venezuela
A press release for the office of the prime, Monday, August 9, reads: "A government delegation from the Bolivarian Republic of Venezuela has paid a courtesy call on prime minister Philip J. Pierre, comprised of Raúl Licausi deputy minister of foreign affairs, ambassador to CARICOM, the OECS and the OAS and Leiff Escalona private assistant and former ambassador to Saint Lucia."
The release continued: " The prime minister on Friday 6, August and conveyed congratulatory messages on behalf of the president of Venezuela, Nicolas Maduro; thanking the delegation, affirmed that his administration will work towards reinstating and strengthening the traditional friendly relationship between Saint Lucia and the Bolivarian Republic of Venezuela.
"The prime minister further confirmed that his government's position on Venezuela will be consistent with the official position of CARICOM of non-interference in the internal affairs of a sovereign state," concluded the release.
The Lima Group arrangement
The Lima Group was created in August 2017 by Peru's former president Pedro Pablo Kuczynski (2016-2018) to integrate far-right governments and support Venezuelan opposition politician Juan Guaido.
Supported by the Organization of American States (OAS) and the European Union (EU), the Lima Group brings together right-wing politicians from Brazil, Canada, Chile, Colombia, Costa Rica, Guatemala, Honduras, Panama, Paraguay, Guyana, and Saint Lucia.
"With immediate effect," said minister for external affairs, Baptiste, " We are going to get out of the Lima Group arrangement – that morally bankrupt, mongoose gang, we are going to get out of it because this group has imposed needless hardship on the children, men and women of Venezuela," he asserted. "We are going to pursue relations that are mutually beneficial to us."
Saint Lucia's announcement comes on the heels of the Peruvian government (and Argentina) withdrawal from the Lima Group, which supported the US-backed attempts to overthrow Venezuela's president Nicolas Maduro in 2019.
"Latin America is moving towards a stage of integration based on respect and solidarity among its peoples," said, Bolivia's president Luis Arce welcomed the Peruvian government's withdrawal from the Lima Group, adding that his administration aims to strengthen regional integration through the Community of Latin American and Caribbean States (CELAC).
Foreign affairs minister Rogelio Mayta noted that alliances that exercise ideological and political distinctions do not prosper. Besides, he called for respect to the interests of Latin American peoples in regional integration mechanisms, reported Telesur, Peru. "A united Latin America is not only possible, it is urgent," assured Mayta, whose country also left this US-controlled organization along with Mexico and Argentina.
Earlier this year, The Argentine government formalized its withdrawal from the so-called Lima Group, considering that "the actions promoted by that bloc at the international level have not led to anything seeking to isolate the government of Venezuela and its representatives."
This was reported by the foreign ministry, led by Felipe Solá, stating; "The Argentine Republic formalized its withdrawal from the so-called Lima Group, considering that the actions that the Group has been promoting at the international level, seeking to isolate the government of Venezuela and its representatives, have not led to anything."