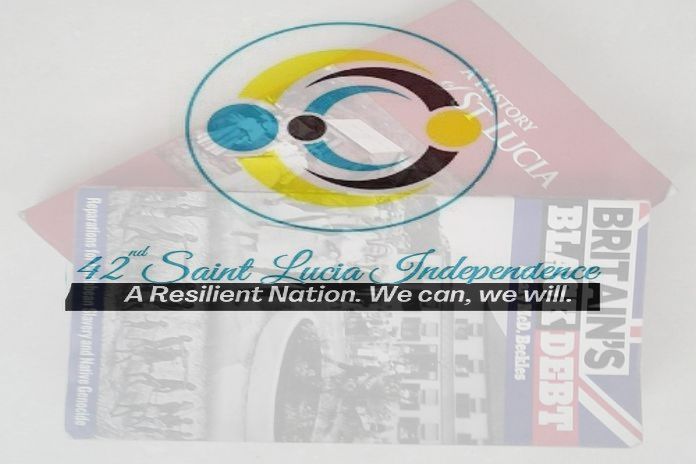 By Caribbean News Global contributor
CASTRIES, St Lucia – The Saint Lucia National Reparations Committee (NRC) and the office of the ambassador for diaspora affairs on Sunday, February 21, 2021, presents a special Webinar for the Saint Lucian and Caribbean Diaspora on 'Reparations for The Caribbean & The Diaspora: Why, How and When?'
The Reparations webinar is scheduled for 2:00 pm – 4:00 pm (Eastern Caribbean Time), is being held in observance of Saint Lucia's 42nd Anniversary of Independence, with special emphasis on bringing Saint Lucians abroad in on the national discussion of Reparations from Europe for Slavery and Native Genocide, four decades of Independence.
The presenters are Dame Pearlette Louisy, G.G.E. (Chair, Nobel Laureates Festival Committee), Dr Jocelyn Clarke-Fletcher (Saint Lucia's Ambassador for Diaspora Affairs), Monsignor Dr Patrick 'Paba' Anthony (Social Historian and Cultural Anthropologist) and Dr June Soomer (Social Historian and Chair of The UWI's Open Campus Council).
Dr Elma Gene Isaac, Saint Lucia's ambassador to CARICOM and the OECS, will deliver the welcome address and Earl Bousquet, chair, Saint Lucia National Reparations Committee will serve as moderator.
Sunday's webinar will include questions and answers from callers in the Diaspora on:
CARICOM's quest for reparations;
The CARICOM Reparations Commission's Ten-Point Plan for Reparatory Justice; and,
CARICOM's Sir Arthur Lewis Development Plan.
The session will be broadcast online from 1:00 pm (USA, Canada & Jamaica time) and from 7:00 pm (UK and Europe) to allow for all time zones and the estimated 57,000 Saint Lucians in The Diaspora.
The event will be live-streamed on YouTube at www.uwi.edu/livestream and on Facebook at www.facebook.com/uwiopencampuscaribbean