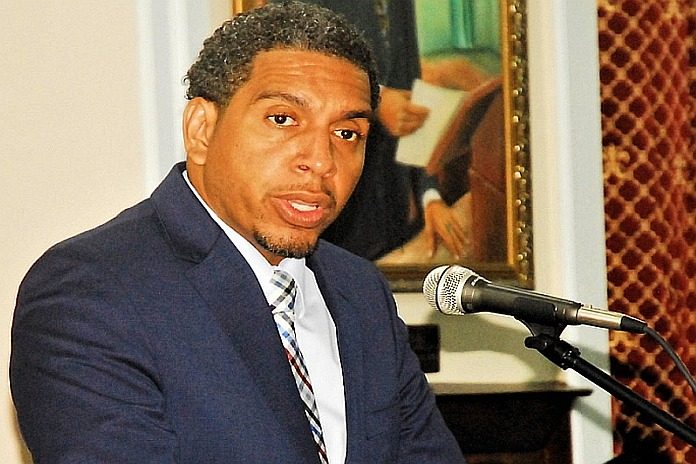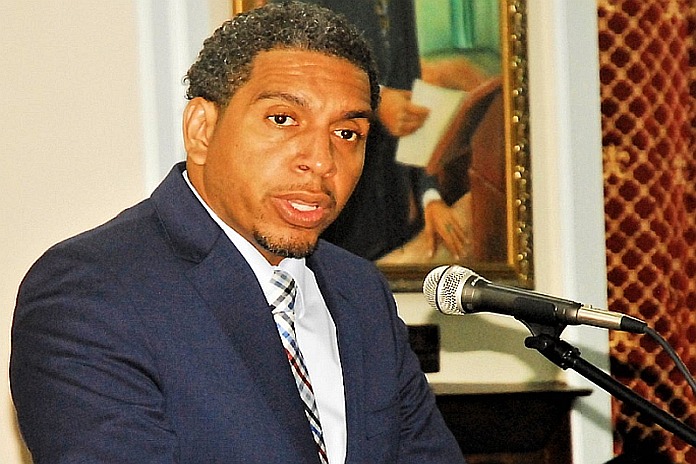 By Robertson S. Henry
KINGSTOWN, St Vincent — St Vincent and the Grenadines 2020 budget is "an ambitious attempt to accelerate the economic transformation. At $1.2 billion, it is the largest budget ever tabled in parliament," St Vincent and the Grenadines minister of finance Camillo Gonsalves stated, making his 2020 budget presentation on Monday.
According to Gonsalves, the 2020 fiscal package contains no new taxes but added "moderate" increases in some user fees across the public service and additional fees for new services offered by various ministries and departments. The budget represents a 9.1 percent increase over the 2019 fiscal package and includes an EC$2 million current account surplus.
Those increases include fees private patients pay for several hospitals, laboratory, and dental fees. Also included in the list of increased fees is the cost of obtaining a passport and the fee visitors pay if they overstay their time in the country, seeking an extension.
Persons overstaying their time in St Vincent and the Grenadines will now pay EC$100.00, up from EC$25.00, while those seeking an extension of their stay, will pay EC$50.00 more, taking it to EC$75.00.
e-Passport
Gonsalves informed parliament that in 2019 the government of St Vincent and the Grenadines entered into a new agreement with Canadian Bank Note for a comprehensive upgrade of the hardware and software required for the smooth operation of services and the introduction of a 48-page e-Passport, with enhanced security features. The new seven-year contract amounts to EC$18.45 million.
A new passport will cost Vincentians 16-years-old and under an additional EC$20.00; the fee now standing at EC$100.00, while adults will pay EC$50.00 more, to EC$200.00.
Hospital fees
In 2019, the fees collected at the Milton Cato Memorial Hospital represented just eight percent of the amount spent at that institution. The finance minister said that "for the most part, the fees paid by public patients, who make up the vast majority of persons accessing these services; remain unchanged."
As a result, the 2020 budget will see a number of increases for medical services. The cost of a medical report will increase from EC$25.00 to EC$40.00 for all patients, while the private out-patient surgery fee has moved from EC$30.00 to EC$36.00.
The increases in radiology fee, applicable only to private patients, range from EC$2.00 for a dental X-ray, which will move from EC$10.00 to EC$12.00, EC$22.00 for other types of procedures, from EC$110.00 to EC$132.00, but would remain at EC$50.00 for public patients.
For dental services, where public patients now pay EC$15.00 for cleaning, it will increase to EC$25.00, a filling has increased from EC$20.00 to EC$25.00, extractions from EC$5.00 to EC$10.00 and root-canal treatment from EC$20.00 to EC$40.00.
Agriculture
The agriculture industry will also be affected by the fee increases. The increased fees will result in farmers paying EC$0.25 more for day-old broiler chicks, the price of which is now EC$2.00, and EC$0.75 more for layer chicks – now paying EC$5.00 each.
EC$15.00 will now be the fee for a chainsaw license, and a local fishing license of EC$25.00 for vessels 10 to 30 feet long, and EC$50.00 for those 30 to 60 feet. A fisher's identification card and health certificate will now cost EC$5.00 each, and a Convention on International Trade in Endangered Species of Wild Fauna and Flora (CITES) certificate is now EC$10.00.
Human and physical development
However, along with the increases, the 2020 budget also contained a number of increases, geared according to the finance minister for the continued development of St Vincent and the Grenadines.
The provision of EC$311 million in capital expenditure is another record high category, 34 percent of which is devoted to climate resilience, disaster response and renewable energy. EC$16 million has been allocated for solar and geothermal energy projects, while EC$31 million — 1.4 percent of GDP is currently held in the Contingencies Fund.
The 2020 budget also provides for a two percent salary increase to government workers, placing salaries at 4.5 percent higher than at the start of 2017, while wages/low-wage and/or part-time employees who clean or prepare meals at government facilities, will increase by 25 percent.
The Vincentian finance minister informed parliament that the 2020 fiscal package establishes 106 new jobs in the public service, and provides for the building of six new sports facilities, including the athletics track at Diamond, playing fields, and multipurpose hard courts.
Additionally, EC$16 million has been allocated for additional school repair and reconstruction beyond the EC$6.8 million spent in 2019, with EC$24 million allocated for capital works in tourism, including the construction of two state-owned hotels – EC$2 million has been budgeted for cash grants to young entrepreneurs and microenterprises through PRYME — a government initiative, and 700 young people will receive annual internships and stipends under the YES and SET programmes, respectively.
There is EC$1 million in additional support to farmers and fisher-folk through the Farmers Support Revolving Fund. The 2020 budget allocated EC$104 million in total expenditure in health and the environment, a 105 percent more than 2001 when the Unity Labour Party was voted into office; including EC$39 million for the construction and repair of roads, bridges, footpaths, and other public infrastructure.
Investment
To encourage additional investment in the tourism tour packages, persons importing new tour buses to alleviate capacity constraints in cruise tourism will receive a 90 percent duty concession. Gonsalves further stated that budget 2020 builds on the foundation of the government's work over the past two decades and "hastens the transition from colonial-era economics underpinnings towards a modern, competitive, postcolonial economy.
"Significant investment in ICT, tourism, infrastructure, renewable energy, and entrepreneurship further this objective," adding that the budget continues to emphasis climate change adaptation, disaster preparedness, and sound environmental practice.
Education
Gonsalves went on to state that "The government's signature focus on education is continued in 2020, with a special emphasis on school reconstruction and the provision of improved opportunities to access technical and vocational training. More students than ever before are accessing tertiary education and internships through student supported loans, scholarships, and stipends.
"Budget 2020 is ambitious but attainable. It places its confidence in the people of St Vincent and the Grenadines and sets forth a developmental vision that is sustainable, progressive, and people centre. St Vincent and the Grenadines is well-positioned to accelerate its economic transformation."