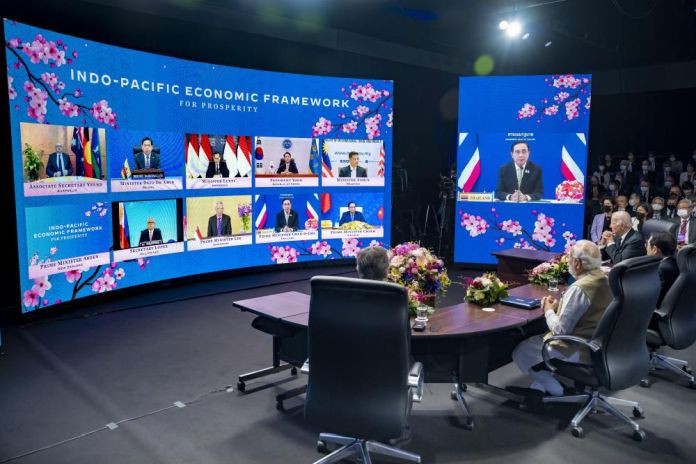 WASHINGTON, USA – On May 27, the 14 partners of the Indo-Pacific Economic Framework for Prosperity (IPEF) – Australia, Brunei Darussalam, Fiji, India, Indonesia, Japan, Republic of Korea, Malaysia, New Zealand, Philippines, Singapore, Thailand, the United States, and Viet Nam – announced the substantial conclusion of the negotiations of a first-of-its-kind international IPEF Supply Chain Agreement at the IPEF Ministerial Meeting in Detroit, Michigan.
Completing negotiations on the IPEF Supply Chain Agreement is a major achievement in support of the President's Indo-Pacific Strategy and a win for consumers, workers, and businesses in the United States and throughout the region.
The proposed Agreement aims to increase the resilience, efficiency, productivity, sustainability, transparency, diversification, security, fairness, and inclusivity of their supply chains through both collaborative activities and individual actions taken by each IPEF partner.
The IPEF partners will now take steps, including further domestic consultations and a comprehensive legal review, to prepare a final text for signature.
This comes on the heels of the US Department of Commerce (Commerce) and the Office of the United States Trade Representative (USTR) concluding the third negotiating round for the Indo-Pacific Economic Framework for Prosperity (IPEF) in Singapore from May 8-15 where the IPEF partners continued to make strong progress on a wide range of issues across the four pillars.
Learn more about IPEF