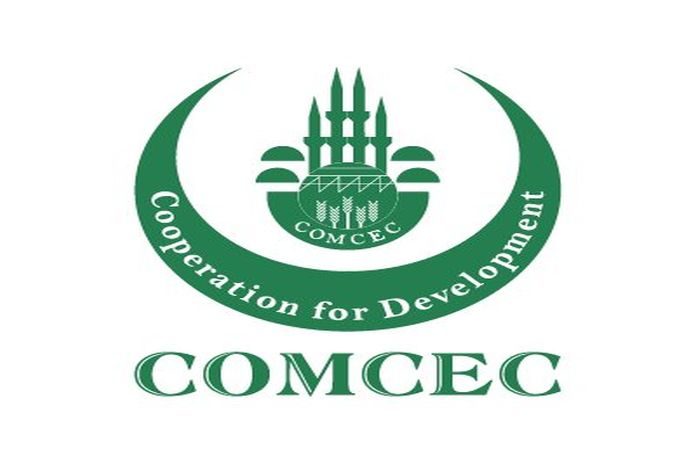 By Ray Chickrie
PARAMARIBO, Suriname — A delegation from the Turkish based Commission for Economic and Commercial Cooperation (COMCEC) of the Organisation for Islamic Cooperation (OIC), headed by Director-General, Mehmet Metin Eker, visited Suriname earlier this month.
Metin Eker met with the minister of foreign affairs, Yldiz Pollack-Beighle, to discuss how Suriname can maximize the benefit of its OIC membership. Pollack-Beighle  believes that since Suriname's membership in the OIC in 1996, the country is yet to maximize the benefit of OIC ties. She has emerged as Suriname most active foreign minister in the OIC since taking office.
Minister Pollack-Beighle emphasized that Suriname has a lot of potential in agriculture and that there is a need for the development of the tourism sector. She also told Metin Eker that Suriname wants to get more from its membership in the organisation. They also examined how Suriname can do better to get more projects approved.
According to director-general Metin Eker, "Suriname is one of the most active members of the group and therefore wants to assist the Country to exploit the available funds optimally. He thinks it is important to visit Suriname and to get acquainted with the development priorities in order to deepen the partnership. Within this partnership, the relationship with Turkey, where the headquarters of the COMCEC sits, will become more active" says the director.
The COMCEC is one of the four standing committees of the OIC and the second largest international organisation in addition to the United Nations, comprising 57 member States and five observer countries. The objectives of the COMCEC are, among other things, to serve as a central forum for discussing international economic and commercial issues, establishing a common vision and contributing to the development of the member states, research, and development.
The areas of cooperation between Suriname and COMCEC are trade, transport, agriculture, tourism, poverty alleviation, and cooperation in the financial and private sector.
COMCEC already finances various projects in Suriname, such as capacity reinforcement in the development of vocational skills and curricula, as well as the reinforcement of support services to ensure participation in global value chains Improve. COMCEC has conducted several training workshops in Suriname.
The delegation also discussed with relevant ministers the cooperation on various projects that COMCEC is conducting in Suriname.