By Caribbean News Global

TAIWAN / USA – Delivering remarks at the annual seminar held by the Global Taiwan Institute (GTI) a think tank in Washington, DC, on September 15, 2021, Dr Jaushieh Joseph Wu, Minister of Foreign Affairs (MOFA) Taiwan, "called on the democratic camp to unite against the threat of authoritarian countries."
This year, said foreign minister Wu, is the 5th anniversary of the founding of GTI. The theme of the forum is "US-Taiwan Relations: Forging a 21st Century Agenda".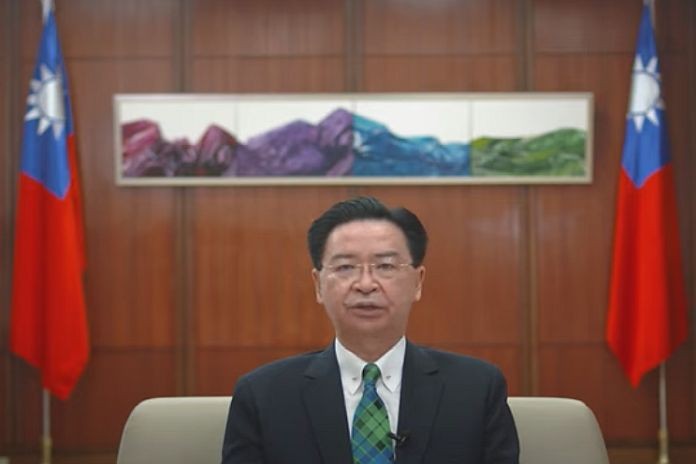 Minister Wu emphasized that "only the democratic camp can overcome the threat of authoritarianism," adding that "Taiwan is an important partner of democratic countries. We are happy to see the United States continue to play a leading role in international affairs and are willing to build on mutual trust and mutual benefit. Deepen the friendly partnership between Taiwan and the United States."
Minister Wu emphasized the importance of Taiwan from the recent global strategic competition situation and noted that  "authoritarian countries are launching an anti-democratic ideological war," described that, "Taiwan is at the forefront of  democracy against authoritarianism. It has important strategic value, not just sharing. Value partners are related to regional and global security and are indispensable members in building a reliable and resilient global supply chain."
Taiwan's foreign minister also pointed out that Lithuania has been unreasonably suppressed by certain authoritarian countries because of its deepening relations with Taiwan. "We thank the United States for publicly supporting Lithuania to uphold democratic values ​​and continue to lead the democratic camp in response to the undue influence of authoritarian countries," said minister Wu.
The "Global Taiwan Studies Center" was established in 2016 to raise awareness of Taiwan issues from all walks of life, conducted this year, seminar September 15 and 16, affected by the COVID-19 epidemic.
In attendance were ambassador Xiao Meiqin, Taiwan's representative to the United States, delivering the opening speech.
Other VIP's included, chairman of the Asia-Pacific Group of the Foreign Affairs Committee of the US House of Representatives; Ami Bera (D-CA), Robert O'Brien, former National Security Advisor of the White House; David Stilwell, former Assistant Secretary of the US Department of State for Asia and the Pacific; and Derek Mitchell, President of the National Association for Democracy, Japan's former Deputy National Security Agency and Hara Shinkatsu, among others.
The full text of minister Wu's speech is available here.