By Caribbean News Global

Ever since the novel coronavirus (COVID-19) outbreak that originated in Wuhan, China last December; Italy, Spain, Iran, Canada, and the US have reported tens of thousands of confirmed cases and world record deaths.
In this situation, global observers from the Wall Street Journal, New York Times, Time and Forbes magazine have recognise Taiwan for its strong defense against the COVID-19 pandemic by way of diagnosis and management, public health insurance network, household registry, immigration management and tracking by public health professionals.
In an interview with David Chien, Director-General of Taipei Economic and Cultural Office in Miami, which represents the interest of Taiwan, Caribbean News Global (CNG) explored the following: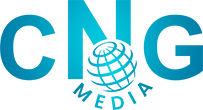 How is Taiwan dealing with COVID-19 pandemic?
Director-General Chien:
Yes, when the outbreak of the novel coronavirus first took place this January, some medical experts predicted, due to the geographic proximity to the epicenter of an outbreak of mainland China, that Taiwan would be the country that has the most infected cases besides China. However, thanks to the Taiwanese government's early and correct measures, as of today (April 1) there are 329 confirmed COVID-19 cases, which 45 of those have already recovered in Taiwan with a total population of 23.5 million. Compared to most advanced countries, the number of cases is much lower.
The people of Taiwan are very satisfied with the government's performance in COVID-19 epidemic prevention. The satisfaction rate is more than 80 percent, and they believe that Taiwan is now the safest place for public health in the world. Besides, the impact caused by COVID-19 on the global economy is indeed worrisome. COVID-19 has severely disrupted global trade, tourism, air transportation, and the cruise industry. Although it has not reached the point of economic depression, the losses suffered by the global economy are incalculable.
Taiwan's economy is closely related to foreign trade. Therefore, in addition to preventing the spread of COVID-19, our government has also developed a series of economic reviving policies to assist Taiwanese companies through these difficult times.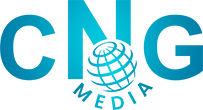 Europe and the United States are severely hit by the COVID-19 pandemic, following China – and many countries have already implemented a total lockdown. What differentiates Taiwan's protection and epidemic control measures; and what steps has Taiwan's government taken?
Director-General Chien:
I believe Taiwan's successful containment of the big-scale spread of COVID-19 lies in the following three P's. Precaution, Prevention, and Preparation.
Precaution: As early as December 31, 2019, a medical doctor in Taiwan discovered and messaged the outbreak of an "unknown pneumonia in China's Wuhan area" on social media. We immediately contacted the Center for Disease Control and Prevention in China. At the very beginning, China responded that the unknown pneumonia is neither SARS nor MERS, it cannot be transmitted from person to person, and it is preventable and controllable. However, we were skeptical about China's statement, so we immediately activated the epidemic prevention mechanism. Right now, Taiwan is regarded as the first country in the world to respond to the COVID-19 pandemic and identified the crisis.
Prevention: After recognizing the crisis, we started to inspect and quarantine passengers that took direct flights from Wuhan, China to Taiwan immediately. Taiwan's Disease Control Department also established a contingency team and command center to hold the daily press conference to explain the epidemic situation openly and transparently. The minister of health and welfare served as the epidemic prevention commander and authorized to carry on related measures, to contain the novel coronavirus and prevent it from entering Taiwan. We adopted active border quarantine measures at the airport through gradually restricting the entry of Chinese, Hong Kong, and Macao flights and to this day we are temporarily closing borders to all foreign visitors. There is one thing I have to point out, these epidemic prevention measures cannot be completed by the ministry of health and welfare alone since the Central Epidemic Prevention Command Center is a Cabinet-level unit, however, it was able to integrate resources from various ministries and agencies. Therefore, cross-ministry, cross-agency cooperation is extremely important for epidemic prevention.
Preparation: Taiwan is an island country. Foreign trade and tourism account for most of our economic development. Therefore, Taiwan needs to do more preparation for the spread of communicable diseases than in other countries. In the past 60 years, Taiwan has overcome outbreaks of cholera, malaria, tuberculosis, SARS and other communicable diseases, accumulating considerable experience and establishing an extensive disease prevention mechanism. This includes digitized disease monitoring systems, stringent border quarantine measures, extensive community-based countermeasures, advanced medical preparedness, abundant stock of preventive medical appliances and resources, the universal health insurance coverage, and annual disease prevention and control drills.
Once the epidemic diseases occur, Taiwan's central and local governments always coordinate with the private sectors to jointly prevent their spread. Besides, most Taiwanese experienced hardship and interruption during the SARS outbreak in 2003. It made them stay alert from the very beginning of the epidemic and are willing to follow government regulations and work together. It also helps to foster a sense of community which is essential to limit the spread of disease.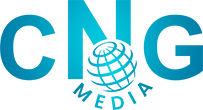 Taiwan's efforts to contain the COVID-19 pandemic is recognized by many governments and has become a role model for the international community. What do you want the world to know about Taiwan's medical and medicine capabilities?
Director-General Chien:
Taiwan is praised by global observers and health officials for preventing the spread of COVID-19 and maintaining one of the lowest infections and mortality rates among countries hit by the novel coronavirus outbreak that originated from China. In addition to the 3P's which I just mentioned, Taiwan's swift move to synchronize and aggregate the databases of its public health insurance network, household registry, and immigration management for better monitoring and tracking also highlighted the effective performance in curbing COVID-19.
These works can only be finished because we have overcome outbreaks of many kinds of communicable diseases and accumulated considerable experience. Taiwan is a member of the global family. We are able and willing to share our experience with other countries and collaborate with other countries in containing COVID-19.
The president of Taiwan, Dr Tsai Ing-wen mentioned earlier on April 1, that while Taiwan had the spread of the virus under control, the pandemic would never end unless the global spread could be stopped.
Therefore not only did Taiwan start a collaboration with the US and European countries to develop and produce vaccines, medicines against the virus as well as to apply modern technology to trace and locate those infected to contain the virus from further spreading; Taiwan has also transformed itself from an importer to the world's second-largest producer of face masks; hence president Tsai also announced today in a press conference that Taiwan will be donating ten million face masks to support medical workers in countries where the COVID-19 outbreak is particularly severe.
We want everyone not only to see that "Taiwan can help," but that "Taiwan is helping." Even more, as we face the challenges of this global pandemic, we want to show that Taiwan is indispensable to collective global efforts to stop the spread of COVID-19.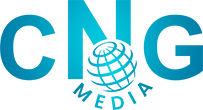 Taiwan can offer valuable lessons on how to curb the spread of COVID-19 from the global community. However, Taiwan is the only country with confirmed cases to be excluded from the World Health Organization (WHO). Could you share, how the Taiwanese government will overcome this political situation?
Director-General Chien:
We are very sorry that as of April 1, Taiwan is still not a member of the WHO. As a provider of international medical assistance, Taiwan has had rich, extensive development experience in epidemic prevention, universal health insurance coverage, provision of emergency medical assistance and training of medical personnel, which can all be of valuable reference to other countries.
Taiwan has again been lauded internationally for its handling of the outbreak of COVID-19 and it should be included in the related meetings and mechanism in WHO. We believe Taiwan's inclusion in the global disease prevention network would benefit many countries and help make WHO's disease prevention efforts more effective.
In addition, WHO's mission is to achieve the highest attainable standard of health for all of humankind and ensure the universal right to health. No one should be left out of this effort.
The absence of Taiwan in the world health system will cause a gap in epidemic prevention. We call on WHO to commit itself to its mission instead of allowing political issues such as China's objection and oppression to take precedence over the universal health rights of the people of the world.
Taiwan is willing and able to work side-by-side with the international community and contribute much more to fight against COVID-19 and other pandemics.