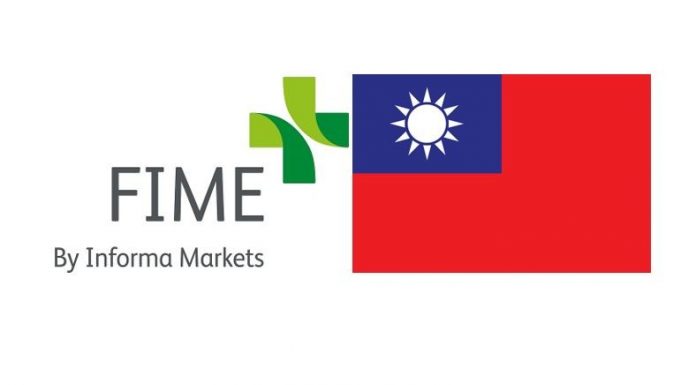 In Part 2, Taiwan Pavilion features MedicalTek Co., Ltd and BenQ Materials Corp., at the Miami Beach Convention Center, currently ongoing until October 1, 2021. We encourage you to take the opportunity to contact and meet other companies and partners.
By Caribbean News Global

MIAMI, USA – Now in its 30th year, FIME is the Americas' leading medical trade fair and exhibition, gathering thousands of medical device and equipment manufacturers and suppliers, dealers, distributors and other healthcare professionals from across the United States, Central, South America and the Caribbean.
Following FIME's hiatus last year due to the pandemic, global event organizer, Informa Markets, took a new approach to create an exciting program for the 2021 show. Based on extensive feedback from past attendees, exhibitors, sponsors, and partners, and using customer-driven insights, the entire FIME platform has been redefined, declares a FIME press release in May 2021.
Taiwan's participation plays a key role in global health, innovation and notable its "rapid capacity expansion to meet global supply chain demand". Likewise, "Taiwan is willing to pass on its experience and work with global partners to build a better and more resilient future for all," added, minister of foreign affairs, Republic of China (Taiwan), Jaushieh Joseph Wu. "Taiwan has fulfilled its SDGs in gender equality, clean water and sanitation, and good health and well-being, among others. Our innovative, community-based solutions are harnessing public-private partnerships for the benefit of society as a whole."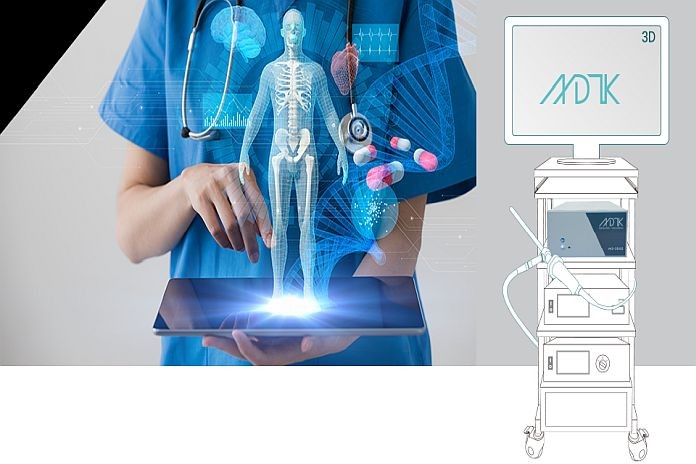 MedicalTek Co., Ltd. (MDTK) devotes itself to develop and manufacture imaging systems for medical use in Minimally Invasive Surgery (MIS). The company is located at Taichung Central Taiwan Science Park, to connect with high-tech companies in central Taiwan and has a good research relationship with IRCAD/AITS in Changhua Taiwan, the biggest MIS training centre in Asia.
MDTK strives for excellence in ingenuity and quality and is committed to delivering reliable and user-friendly solutions to the health and medical industries. The company keep on focusing on the unmet needs that exist in minimally invasive surgery (MIS), to develop and manufacture products that can be closer to the needs of surgeons.
The MonoStereo 3D endoscope visualization system provides an ultimate solution to the lack of depth perception issue in conventional 2D endoscope systems, enabling a quick and effective 3D visualization.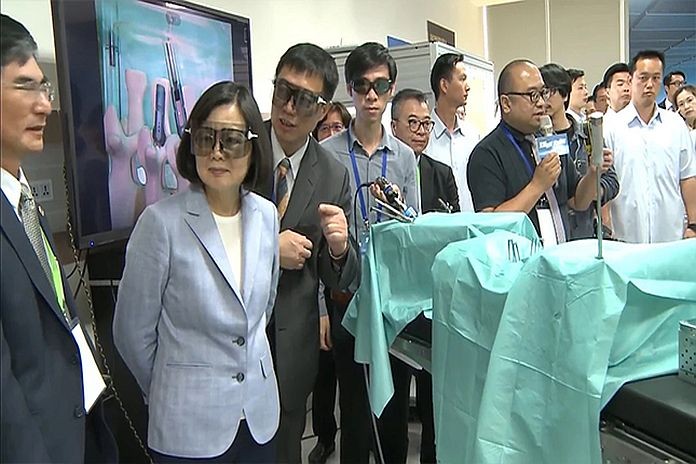 To ensure continuous innovation and quality improvement, MDTK partner with international MIS experts, global IRCAD institutes and Show Chwan Health Care System for research and development and collaborate with world-class companies in IT, IC design, semiconductor and display for manufacturing.
Learn more in MDTK multimedia and visit FIME "uniting and reshaping the medical device industry. FIME is the annual must-attend event for manufacturers spearheading innovation in medical devices and equipment and the distributors and buyers looking to help expand into new verticals and markets."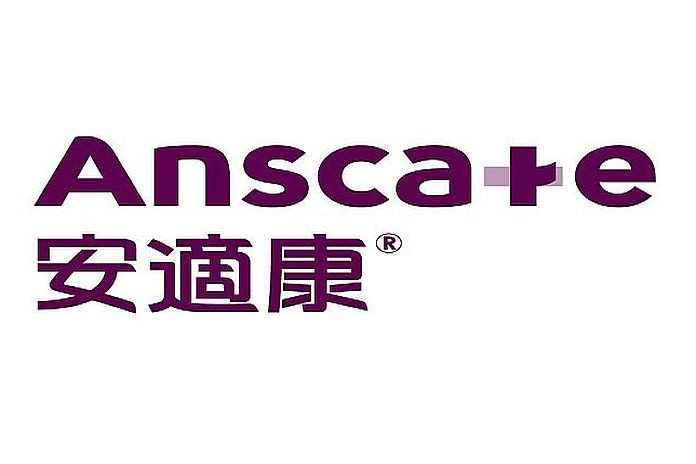 Anscare ("Answer" + "Care") is a medical materials and supplies brand founded by BenQ Materials Corporation in 2009. Under continuous development, product lines have expanded to include Clinical Solutions, Hemorrhage Management, Wound Care, and Negative Pressure Wound Therapy to meet the needs of professional clinical and family use. Anscare products are widely used to treat injuries in the military, law enforcement, fire outdoor activities and occupational hazard scenarios.
Sustainability healing comes in Green
Anscare long-standing commitment to sustainability is aligned with the core values of our parent company, BenQ Materials. We strive for the sustainable management of resources in a way that ensures ecosystems thrive in harmony with healthy communities. Whether it is the environment or recovering patients, Anscare pursues the means to bring the power of healing to improve well-being.
Anscare's certified manufacturing expertise and commitment to quality excellence come together with the best materials and designs to make products of varying complexity – connect technologies, innovations, and supply chain partners to solve problems and deliver on production you can rely on. To ensure alignment of control systems with customers' needs at the highest levels, our international quality and GMP certifications include those from various jurisdictional FDAs.
From advanced medical devices, haemorrhage management and wound care, to innovations in negative pressure wound therapy, Anscare is the go-to solutions provider for medical suppliers and practitioners addressing the challenges of people's healthcare. Anscare combines good design, impeccable materials, and consistent quality management to meet the highest demands of vital medical products. Our innovations have gained recognition of international design awards, including those from Red Dot Design and Taiwan Excellence.
With a portfolio of proprietary materials expertise and technologies, Anscare is your trusted partner for medical care products — a wide range of product experience is complemented by a deep understanding of every aspect of materials — how it stretches, breathes, and performs in various environments.
Selecting the right materials for the right use and right design makes all the difference in bringing the best products to market, from distributor information in Indonesia, Spain, and the UAE.
"Miami Beach is enacting the strongest health measures as we continue to safely welcome visitors from around the country and world," shared Miami Beach Mayor Dan Gelber. "That is why we are proud and excited for FIME to return to our city once again to enjoy all our beautiful community has to offer."
FIME provides a strong business platform to more than 1,000 exhibitors from more than 40 countries, including 15 country pavilions to showcase cutting-edge device innovations and solutions. The event also hosts several multi-disciplinary educational business conferences.
Informa Markets connect buyers and sellers across more than a dozen global verticals, including Pharmaceuticals, Food, Medical Technology and Infrastructure. As the world's leading market-making company, we bring a diverse range of specialist markets to life, unlocking opportunities and helping them to thrive 365 days of the year.

Related: Taiwan participation in FIME 2021: Part 1