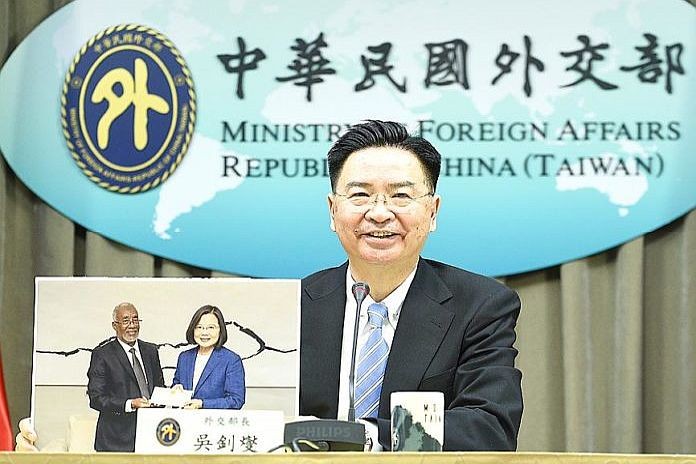 TAIPEI, Taiwan – Ministry of foreign affairs cooperated with the "Republic of China Association for the Development of Foreign Trade" and the "Taipei Import and Export Commercial Association" (IEAT) jointly established the representative office of Somalia, has open-up new business opportunities between Taiwan and East Africa.
"Somaliland and Taiwan, officially kicked off the "2021 Somaliland Taiwan Trade Fair" and the "East Africa Import Business Opportunity Media Project", launching the first series of activities of the "East Africa Month" and continuing to promote the government through economic and trade exchanges "Africa Project," said ministry of foreign affairs, (MOFA) in press release No:229.
In his speech, deputy minister of foreign affairs Yu Da, said: "Taiwan and Somaliland are also in the regional shipping routes, and they can serve as bases for each other to open up regional markets. In the future, based on cooperation between Taiwan and Somalia, we will further expand exchanges with East African countries that share freedom and democratic values, such as Ethiopia, Kenya, and Uganda, and establish mutually beneficial and mutually beneficial cooperation in a transparent, responsible and sustainable manner."
On the day of the event, deputy secretary Yu, also exchanged views with Somaliland minister of trade, industry and tourism Mohamed Hassan Saad, through a video conference on the progress of bilateral economic, trade and international cooperation.
The Asian West and Africa department and the international cooperation and economic affairs department of the ministry of foreign affairs also established contacts with representatives of the East African Chamber of Commerce who attended the event through video conferences to accumulate momentum for future business cooperation.
Deputy secretary Yu, minister of trade and industry of Somalia, Luo Zhenhua, representative of Somalia, and Li Huiling, deputy secretary-general of the foreign trade association jointly opened the second "Somaliland Taiwan Trade Fair", announcing that 73 Taiwanese manufacturers will jointly More than 400 "Made in Taiwan" high-quality products including medical care, information communications, food, solar energy, and automotive components were exhibited.
He Xinghui, chairman of the Taipei Import and Export Commerce Association, and "Somaliland Chamber of Commerce, Industry and Agriculture, SCoCIA" Ethiopia "Addis Ababa Chamber of Commerce" and sectoral associations, and Uganda's Kampala City Traders Association (KACITA) sign a memorandum of cooperation and announced the start of online business opportunities real-time exchange platform, as well as product promotion and import fairs to be held successively this month.
The Taipei venue also exhibited the potential products of East African countries that were shipped to Taiwan by air, and invited Taiwanese importers to visit the venue to warm up the East African Month series of activities.