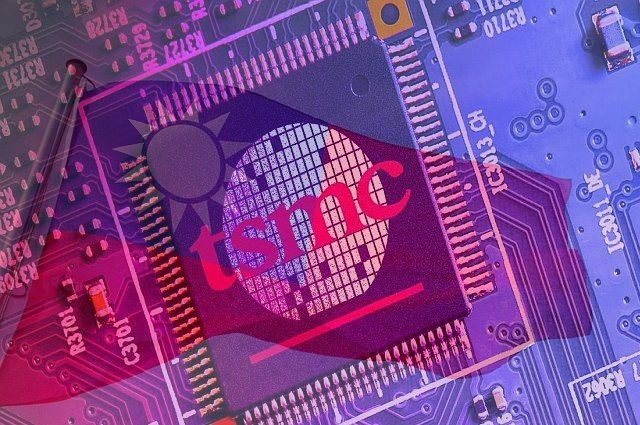 By Caribbean News Global

TAIWAN / USA – Coming to grips with the 'disruption of supply chain, the global chip shortage', and the complex process of production; albeit unprecedented shortage/setbacks, Taiwan sophisticated semiconductor industry continues to dominate global supply and Taiwan's GDP growth forecast for 2021/22.
Taiwan semiconductor microchips are everywhere. In-home appliances, smartphones, businesses and consumer products that facilitate built-in electronics – and is key to Washington and Beijing in the quest for advanced technology, artificial intelligence and 5G telecommunications.
The flagship, Taiwan Semiconductor Manufacturing Co., (TSMC) dominance and most advanced microchips, have kept the global economy and supply chains buzzing; amid geopolitical tensions, increase electronics manufacturing and investments by competitors.
TSMC corporate responsibility
In July, the Taiwanese government approved TSMC $2.8 billion to expand 28-nanometer production at its factory in Nanjing. TSMC is also expected to build a 2-nanometer facility and a new factory in Taiwan to make 6 and 7-nanometer chips for Intel, Nvidia, AMD and MediaTek.
At the same time others are focusing on spending huge amounts of money chasing TSMC advanced semiconductor production capability, and concerns over the global semiconductor shortage, TSMC is adding capacity in the US, China, Japan and potentially Europe. ( European Commission is now drafting a "European Chips Act" to promote a "state-of-the-art" semiconductor eco-system).
TSMC, though most consumers don't know, does the manufacturing for leading companies marked the International Day for the Preservation of the Ozone Layer with a commitment to reach net-zero emissions by 2050. The company also published its Task Force on Climate-related Financial Disclosures (TCFD) report, becoming a semiconductor industry frontrunner in climate disclosure while taking actions towards the company's environmental sustainability goals.
"TSMC is deeply aware that climate change has a severe impact on the environment and humanity. As a world-leading semiconductor company, TSMC must shoulder its corporate responsibility to face the challenge of climate change," said Dr Mark Liu, chairman of TSMC and chairman of the company's ESG Steering Committee. "In addition to becoming the world's first semiconductor company to join RE100, this year we have answered the call to action on net-zero and published our TCFD report, aiming to broaden our green influence and drive the industry towards low-carbon sustainability."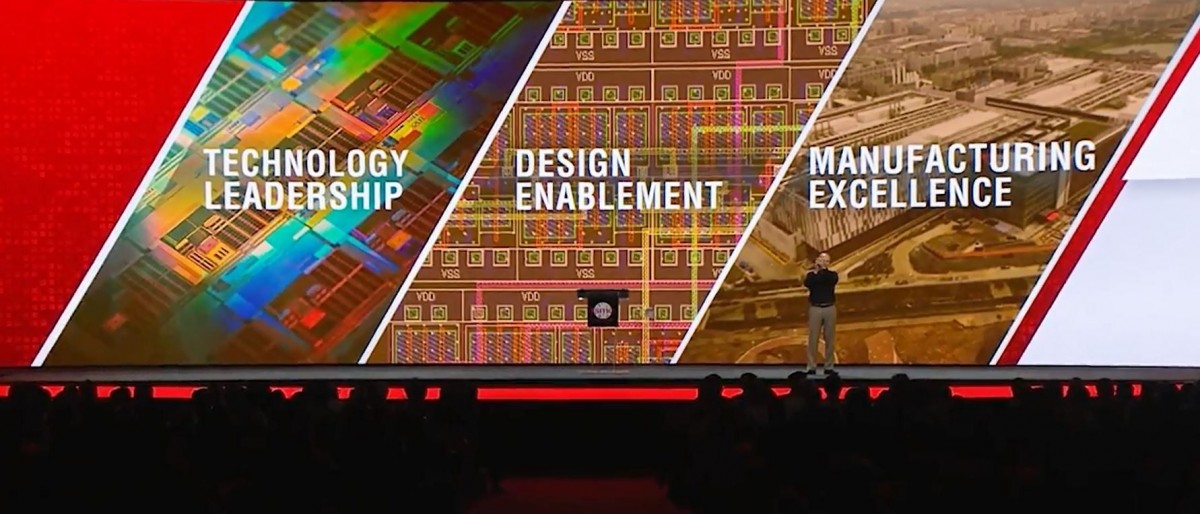 TSMC semiconductor foundry 
Established in 1987, TSMC is the world's first dedicated semiconductor foundry. The trusted technology and capacity provider of the global logic IC industry.
TSMC is listed on the Taiwan Stock Exchange (TWSE) under ticker number 2330, and its American Depositary Shares trade on the New York Stock Exchange (NYSE) under the symbol "TSM"​.
TSMC's Third Quarter 2021 Earnings Conference will be held on Thursday, October 14, 2021, at 14:00 Taiwan time/ 2:00 Eastern Time. The quiet period is October 4 to 13, 2021. During this period, TSMC refrains itself from making contact with the investment communities.
The Company is headquartered in Hsinchu, Taiwan. With global operations spanning Asia, Europe, and North America, TSMC serves as a committed corporate citizen around the world.
Taiwan record electronics export
Taiwan controls approximately 64 percent of the world's almost US$90 billion foundry market, followed by South Korea 18 percent, China 6 percent, and other nations at 12 percent, according to research firm TrendForce and reported by Nikkei.
TSMC controlled 55 percent of the global foundry market during the first quarter of this year, while Taiwan's United Microelectronics Corporation account for 7 percent, said TrendForce.
According to data from Taiwan's ministry of finance, it expects August exports to grow by 20 to 25 percent compared to the previous year, electronic exports totalled US$14.67 billion in July, followed by information and communications equipment at US$5.2 billion, metals at US$3.23 billion, plastics and rubber at US$2.48 billion, and machinery at US$2.34 billion. Consequently, Taiwan's exports jumped 34.7 percent year-on-year in July to NT$1.06 trillion (US$37.95 billion). Thus, up to July 2021, Taiwan's exports grew for the 13th straight month.
FocusEconomics reports, "merchandise exports soared 26.9 percent over the same month last year in August, on the heels of July's 34.7 percent jump. That said, August's outturn marked the softest increase since February, with the slowdown driven by softer growth of electronics exports. Meanwhile, merchandise imports jumped 46.3 percent on an annual basis in August (July: +41.0% yoy), marking the best result since May 2010, amid faster growth in imports of base metals and chemicals. FocusEconomics panellists forecast that exports will expand 23.5 percent in 2021 and imports will rise 22.4 percent, bringing the trade surplus to USD 76.7 billion. In 2022, our panel expects exports to grow 5.2 percent and imports to increase 5.7 percent, with a trade surplus of USD 78.9 billion."
Despite a weak global economy, and even as the world suffers from a severe pandemic, Taiwan generated record exports primarily on global demand for its technology components – electronic, information, communications and equipment exports.
Taiwan's next big growth industry
Meanwhile, investors, technology companies and manufacturers are betting on Electric vehicles (EVs) and related businesses components that are expected to grow at a double-digit rate in a few years. EV related contracts for semiconductors are growing faster than expected, said industry analysis while a diverse range of products beyond vehicles; demand for microchips will continue to grow significantly in 2021.
"There are several verticals to invest in, including automakers like Tesla, Nio, and Byton, all of which have seen explosive growth after launching new models, according to Pegatron chairman, Tung Tzu-hsien. "Another option is to invest in tech giants like Apple, NVIDIA, or AMD, which have huge capital resources and a diverse range of products beyond vehicles."
"Electric vehicles (EVs) are a prime opportunity for Taiwan, with an output value eight times that of semiconductors," noted chairman Tung Tzu-hsien (童子賢 ).