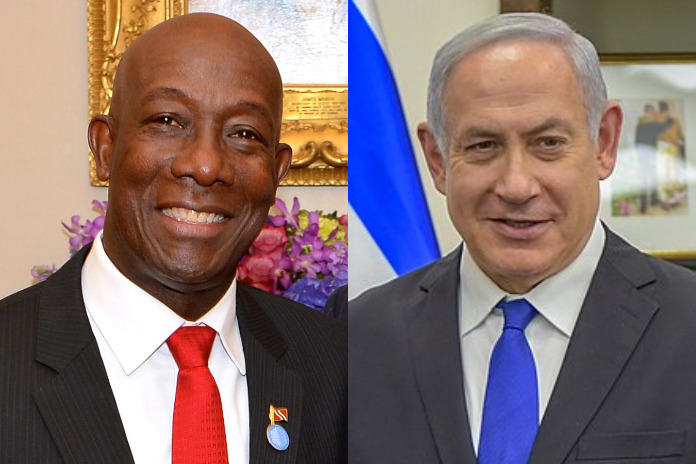 Dear Sir
Earlier this week, Israeli Airline El Al Flight 41 landed at Piarco after a 12¾-hour non-stop flight from Tel Aviv. Fifty Israeli citizens (we presume) disembarked and the aircraft immediately departed Piarco.
National security minister Stuart Young confirmed the plane landing to the media but said he cannot divulge any information because it is a matter of "national security".
According to El Al's website, Flight ELY 41 departed Tel Aviv at 2:38 pm (TT 7:38 am) and arrived in Trinidad at 8:24 pm. The cost of flying a Boeing 787 wide-body aircraft is approximately US$28,150.00 per hour so this flight would have cost approximately US$359,000 or TT$2,433,000.00.
One industry expert estimates it would cost approximately US$3,500.00 one way/business class per person; that works out to US$175,000.00/TT$1,119,000.00 for 50 passengers.
Add the costs of quarantine (if they are in fact being quarantined); hotel and salaries and it is easy to summarise that the cost of this "national security project" will cost the country millions of US dollars.
But the real issue here is what does Israel have to do with Trinidad and Tobago National Security?
Are these 50 individuals members of the very elite organization Mossad, one of Israel's premier intelligence agencies? Mossad is all about foreign intelligence gathering, analysis and covert operations and is not normally in the business of public health. This, therefore, rules out any type of Israeli assistance to Trinidad and Tobago with regards to the COVID-19 pandemic.
In the continued absence of any type of accountability and transparency from the Keith Rowley-led People's National Movement (PNM) administration, more questions should be asked about the Israeli presence in the country.
The PNM seems to have a penchant for Israel's advanced spyware technology. Former PNM prime minister Patrick Manning visited Jerusalem in 2005 and this visit resulted in his administration purchasing this very sophisticated and expensive spyware.
It was in 2010 that newly-elected prime minister Kamla Persad-Bissessar revealed the unconstitutional violation of rights by the illegal tapping of public and private citizens' phones and the scandalous use of such spyware for indiscriminate monitoring of citizens' private conversations by the Manning administration. Some of the officeholders who were monitored and subjected to secret surveillance by the Security Intelligence Agency (SIA), included the president, chief justice, police commissioner, government and opposition politicians including Persad-Bissessar, trade-unionists, journalists and even some of their children.
Then opposition leader and current prime minister Rowley reacted by asking the population not to blame the PNM for the actions of one man – former prime minister Manning.
Fast forward to 2021, from the Manning-era to the Rowley-era … the Israelis are, once again in Trinidad and Tobago under the cloak of "national security" and the population is told it must accept the administration's decision to impose a blackout of any information as the government moves to ensure that there is complete concealment and confidentiality of the reason for their visit.
And so, the speculation begins…
Last year, during the pandemic, the Rowley-led administration passed the amendments to the Interception of Communications Bill which one opposition Senator said will "legitimise spying" on citizens.
Trinidad and Tobago continues to be faced with several national crises. The economy is in a tailspin, crime is spiralling out of control, unemployment keeps rising, no drugs in hospitals, roads and bridges are crumbling because of a lack of any maintenance, the majority of school children have no laptops for virtual schooling and businesses are closing their doors. The government laggardly response to the pandemic continues to be grossly inadequate and unacceptable.
In the middle of all this, the country must now contend with the presence of 50 Israelis whose presence are being rated as "national security."
This is totally and completely unacceptable!
Capil Bissoon