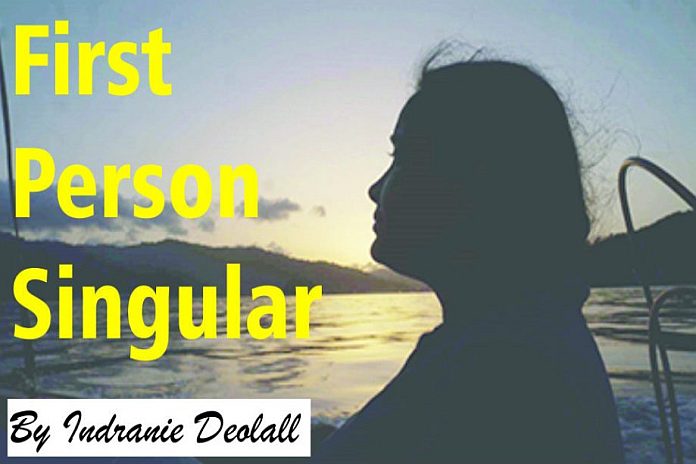 By Indranie Deolall
Early Wednesday, as the sun shone through the open window, I received a short text from my American-born long-time friend writing from her chilly New York apartment, "Today is not a holiday. I took the day off."
Countries apart, but united by technology, an enduring sisterhood and a strong sense of right and wrong, we too understood, with our old Guyanese schooling and formative years, the significance of January 20, 2021.
We breathed a deep sigh of relief like most of the watching world, that the polarising 45th was gone at last, grateful that the 46th President of the United States of America, and the first female vice president with her huge smile, were safely sworn in at the Capitol, without feared incident, just two weeks after the horrific storming of the famous citadel of power.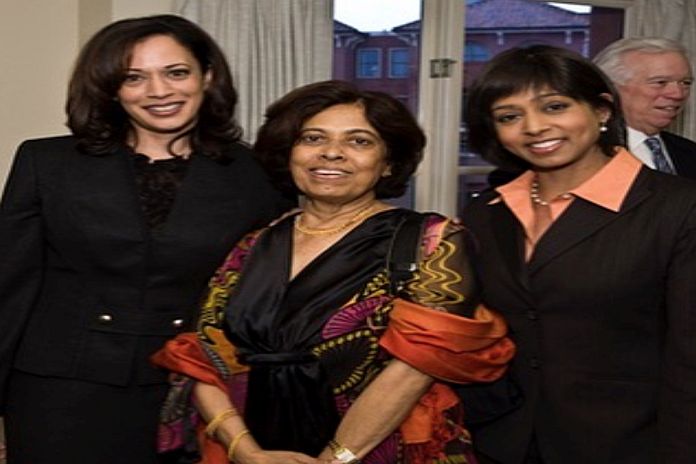 Symbolic landmark
It was that sort of day when America once again sought to redeem itself. A day destined to become a symbolic landmark for democracy and for women, when millions, near and afar, took time off to share in the historic inauguration of the sombre president Joseph Robinette Biden that left us a lot more hopeful about the future than at the end of the first week of this year.
We became understandably most emotional, watching the new vice president Kamala Devi Harris literally climb the steps of the White House, on the arm of her Jewish husband, and a little closer to the highest seat of executive power, but still the second in command, asking ourselves when will someone as racially diverse and with such a blended family as hers, attain presidential office in our still polarised Guyana with its heavy male-dominated politics.
Defining page of history
With this latest ascension, in trademark sorority pearls and non-partisan purple, another of the chosen colours of the early suffragettes, Harris, 56, keeps striding across the defining stage of history, becoming the first Black, first South Asian and first-person of Jamaican and West Indian descent to be vice president. With a crucial tiebreaking vote in an evenly divided Senate, she represents the compelling continuation of an inspirational American story that personifies the best of the country, as the brilliant, feisty, ambitious daughter of two immigrants, a Jamaican father, Donald Harris and an Indian mother, Shyamala Gopalan who fell in love at the University of California, Berkeley. They later divorced.
In her memoir, "The Truths We Hold: An American Journey" released two years ago, as she prepared to seek the highest American office, Harris wrote about the courageous activism of her parents. They "often brought me in a stroller with them to civil rights marches…I have young memories of a sea of legs moving about, of the energy, shouts and chants. Social justice was an important part of family discussions." She recalled hearing Shirley Chisholm, the first Black woman to mount a national campaign for president, speak in 1971 at the Berkeley cultural centre that she frequented as a girl.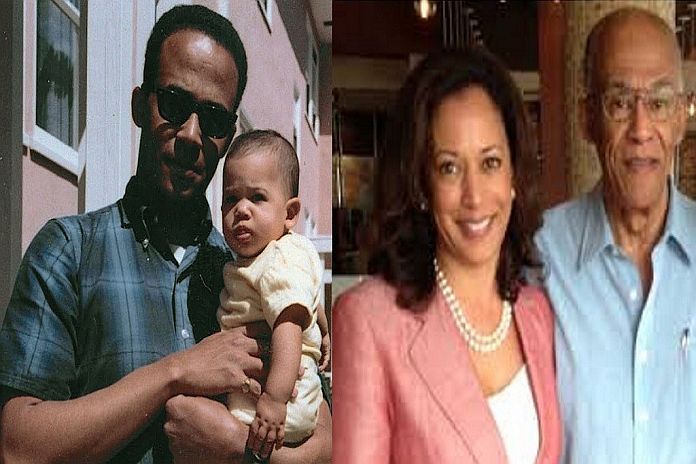 High expectations
"My mother was barely five foot one, but I felt like she was six foot two," the then-Senator wrote, stressing that "Mommy" had only two goals in life, to raise her two daughters and to end breast cancer. "She pushed us hard and with high expectations as she nurtured us. And all the while, she made Maya (her younger sister, a lawyer, and public policy advocate) and me feel special, like we could do anything we wanted to if we put in the work."
Last year, she remembered, "My mother was very intentional about raising my sister, Maya, and me as strong, Black women. She coupled her teachings of civic duty and fearlessness with actions, which included taking us on Thursday nights to Rainbow Sign, a Black cultural center near our home. There we were always greeted with warm hugs and exposed to extraordinary people like Shirley Chisholm, Nina Simone, and Maya Angelou who helped show us what we could become. This #BlackHistoryMonth, I want to lift up my mother and the community at Rainbow Sign who taught us anything was possible, unburdened by what has been."
Tell them who you are
Earlier, Harris stressed, "My sister Maya and I were raised by a strong mother. My mother taught us the importance of a good education. She taught us the good old-fashioned value of hard work. She taught us don't let anyone tell you who you are. You tell them who you are. She taught us not only to dream, but to do. She taught us to believe in our power to right what is wrong. And she was the kind of parent who if you came home complaining about something, she'd say 'Well what are you gonna do about it?' So I decided to run for president of the United States."
She related, "When I travel our country, I see that optimism in the eyes of five-and seven- and ten-year-olds who feel a sense of purpose in being part of the fight. I see it, and feel it, in the energy of the people I meet. Yes, people are shouting. But they are doing it from a place of optimism. That's why they've got their babies with them. That's why my parents took me in a stroller to civil rights marches. Because as overwhelming as the circumstances maybe, they believe, as I do, that a better future is possible for us all."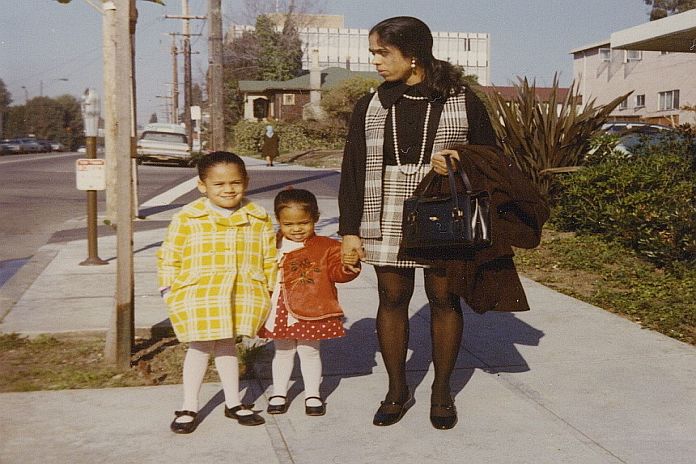 Not the last
During an appearance on "Good Morning America" following the November election, interviewer Robin Roberts asked  Harris what would be going through her mind as she made history once again, "I'll be thinking about my mother," she answered. "But I feel a very big sense of responsibility…that I will be the first, but I will not be the last. I was raised by a mother who said that to me all the time: 'Kamala, well, you may be the first to do many things—make sure you're not the last.' "
Last Wednesday, too, perhaps some may have cried not because of how close the Capitol and all it represents nearly tumbled to extremism, hate and lies, but because we listened to the powerful speech of the oldest Commander-in-Chief, 78 and heard its echoes and warnings. President Biden could have been speaking to us given Guyana's prolonged elections impasse last year, when he declared, "Today, we, celebrate the triumph not of a candidate, but of a cause, the cause of democracy. The will of the people has been heard and the will of the people has been heeded. We have learned again that democracy is precious. Democracy is fragile. And at this hour, my friends, democracy has prevailed."
Inaugural poet
We had to be moved, as well by the profound performance of the youngest inaugural poet, Amanda Gorman, just 22, who delivered, "The Hill We Climb," which she finished after the riot at the Capitol. "Where a skinny Black girl/descended from slaves and raised by a single mother/can dream of becoming president/only to find herself reciting for one"
"When day comes, we step out of the shade of flame and unafraid/The new dawn balloons as we free it/For there is always light, if only we're brave enough to see it/If only we're brave enough to be it…"
It was that sort of day.
*ID enjoys the vice president's recollection: "I had just entered the race for California attorney general and she asked me how it was going. 'Mommy, these guys are saying they're going to kick my ass,' I told her." Dying from colon cancer, "She rolled over and looked at me and unveiled the biggest smile. She knew who she'd raised. She knew her fighting spirit was alive and well inside me."