Sponsored
By SLP Special contributor
CASTRIES, St Lucia – At the Saint Lucia Labour Party (SLP) presentation of the 2021 election candidates, leader of the SLP, Philip Pierre, said: "This election is about rescuing Saint Lucia" and has taken the bold, historic and strategic decision, "not to fill candidates in either Central Castries or Castries North, in this election."
The Blue King
Castries North MP and former prime minister, Stephenson King, in an address last Thursday, explained his decision to resign from the United Workers Party (UWP) and contest the upcoming general elections on July 26, as an independent candidate.
Can I Help You
Tuesday evening, Richard Frederick, during his talk show "Can I Help You", announced his candidacy as an 'Independent Labour candidate', for the July 26, general elections, stating: "I want to state folks, that my mission is to oust Allen Chastanet, Guy Joseph and the rest of the cabal out of the governance of this country."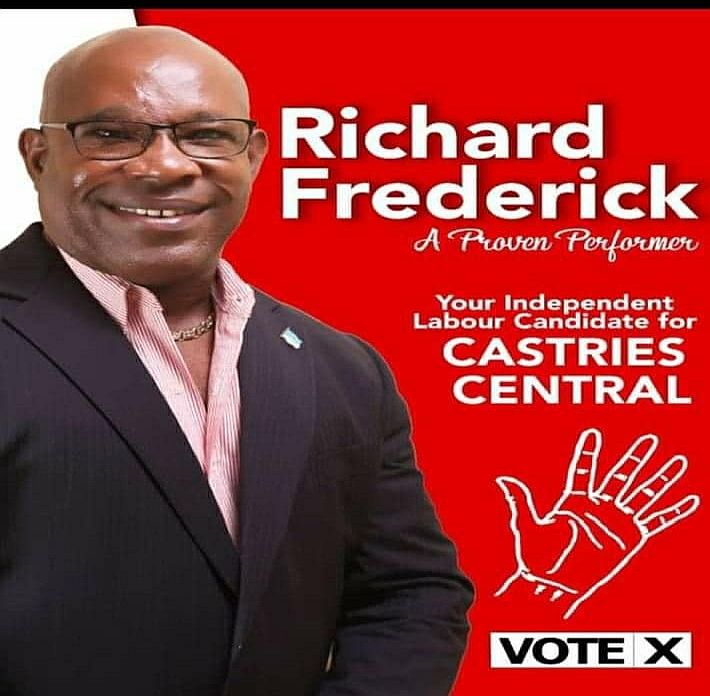 Whilst Frederick has stated that he is not a member of the Saint Lucia Labour Party (SLP) he has however affirmed that "I have certainly joined them and continue to be with them to achieve two objectives, that is the removal of Allen Chastanet and Guy Joseph in particular out of governance in this country and to see Philip J Pierre as the next prime minister of this country."

In Pierre's addressed at the SLP presentation of the 2021 election candidates, he highlighted Saint Lucia's economic moras, stating: "The last five years have been difficult and trying times for most Saint Lucians. The country's level of public debt has ballooned under this United Workers Party (UWP) government to almost $4 billion, again the highest among countries within the ECCU."
The SLP leader also reiterated that Saint Lucia's health care and COVID-19 situation is unacceptable. He asserted: "And even with all this borrowing, the government's management of the COVID-19 pandemic has left us with the unenviable record, within the OECS, of having the most COVID-19 related deaths, 86, and the number of cases of infected people, 5,430. […]
Moreover, said Pierre: "We seem to have secured the records for all the wrong things, all because of the poor management of the Saint Lucian economy by this current government."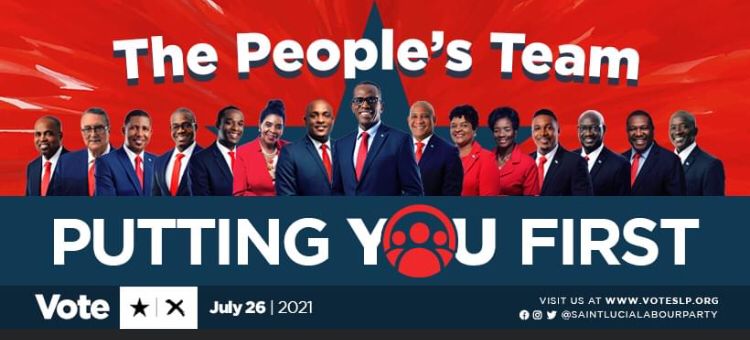 Affirming the SLP political strategy, "not to fill candidates in either Central Castries or Castries North, in this election,"  Pierre made it clear that "these persons are not members of our party, nor have they applied for membership." Pierre explained: "Many honest people and patriotic Saint Lucians share that assessment, and whilst they don't agree with all our concerns or even approaches, they agreed that we should act in a manner that best secures the best outcome for Saint Lucia."
Therefore, given the mal-administration of Saint Lucia's economy, education, national security, health care, COVID-19 mismanagement by the UWP; and in-accordance with the general direction of the election campaign to date; the SLP under the leadership of Pierre, "is heading in the right direction" says experts, " to be the next prime minister of Saint Lucia, #PJP4PM in the furtherance of "Putting people first."
"Let us do what is best for our country by supporting change for a better Saint Lucia, under a Saint Lucia Labour Party, which I intend to lead with humility, a sense of fairness and inclusiveness," said Pierre.