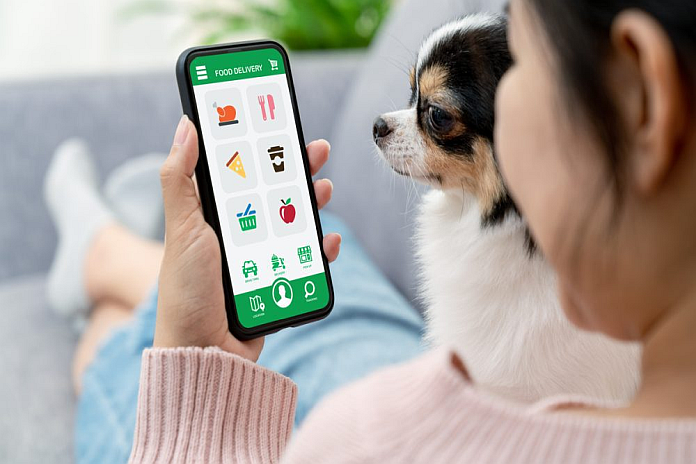 By PYMNTS
Today in food commerce, PYMNTS data reveal that consumers' adoption of mobile grocery is growing significantly by the month, while restaurants in the United States focus their innovation strategies on increasing operational efficiency. Plus, Uber Eats teams up in with Rakuten in Japan to expand payment options.
Mobile Grocery Adoption Rate Jumps 15% in March
The portion of consumers using mobile channels to buy groceries may be small, but it is quickly growing. From February to March, the share grew 15 percent, according to research from the April edition of PYMNTS' monthly Digital Economy Payments report. The study found that the share of shoppers using mobile devices to purchase groceries rose from 4.8 percent in February to 5.5 percent in March.
Restaurants Shift Their Tech Focus From Consumer Experience to Operational Efficiency
For much of 2020 and 2021, restaurants' efforts to bring digital technology into the in-store experience were centered on improving the experience for consumers. Now, with labor difficulties making it so that restaurants struggle to satisfy even the existing demand, many brands are turning their technological focus to bringing greater efficiency to their day-to-day operations.
Rakuten Teams With Uber Eats Japan for Digital Payments
Uber Eats in Japan is collaborating with Rakuten Group to offer users an additional online payment option. Rakuten Pay, the Rakuten Group's online payment service, processes payments using the credit card linked to the Rakuten ID system. Rakuten Pay will be available to all users for ordering food and groceries on Uber Eats by the end of this month.