Sponsored: Tranquility Beach Resort Curio – A Hilton Collection
By Caribbean News Global

ROSEAU, Dominica – Tranquility Beach Resort Curio, a Hilton Collection opened 2020 by staging and hosting a successful and extensive promotional tour to Dubai, Pakistan and Tunisia. The delegation included Prime Minister Dr Roosevelt Skerrit, His Excellency Emmanuel Nanthan head of the Dominica Citizenship by Investment Unit and Ambassador Hubert Charles, along with the Tranquility Beach Resort team led by Ian Edwards.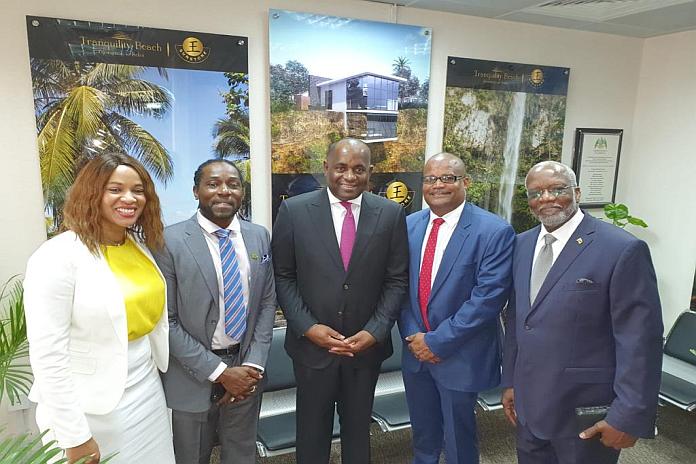 Tranquility Beach Resort – Curio – A Hilton Collection is led by Ian Edwards a visionary Property Developer and Architectural Designer renowned for first-class architectural design solutions – a well-reputed businessman whose work been hallmarked by notable global accolades in his field.
Edwards has participated in the creation of various revolutionary projects including a top luxury boutique hotel and villa projects in the Caribbean and he is currently in the process of developing Tranquility Beach Resort in Dominica – a luxury contemporary 73 room villa and condo suites resort.
"The Citizenship by Investment initiative is successfully attracting the injection of outside investment to enable Dominica to create a selection of five-star hotels with respected luxury brands. Tranquility Beach Resort is proud to contribute to this developmental thrust which is creating healthy economic activity in our country," said Edwards.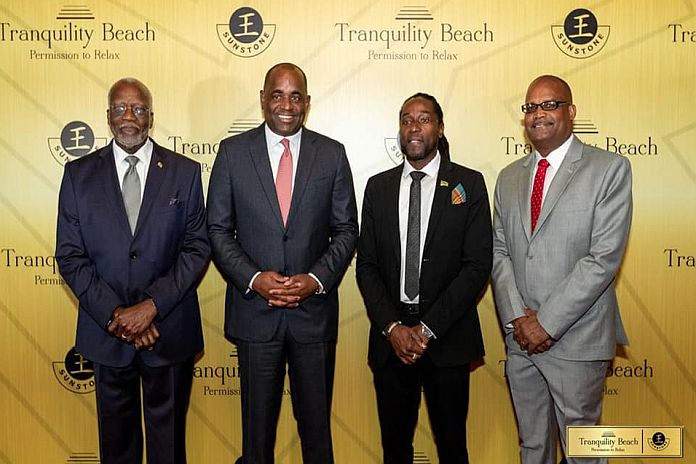 Tranquility Beach Resort/Dominica is a leading CBI option with agents and clients in strategic markets worldwide including the Middle East, Pakistan, Africa, India, Russia, and China.
Dominica is well known as the Nature Island of the Caribbean. Its CBI programme proudly holds the title for the third consecutive year as the number one place in the 2019 CBI Index and the best country in the world to obtain economic citizenship as published by the Financial Times' Professional Wealth Management (PWM) magazine.
As a result of the success and good reputation of the CBI programme, investors' confidence was further ratified on January 21, with the Commonwealth of Dominica establishing a new embassy in the United Arab Emirates, Abu Dhabi, to service a 'small but dynamic' community of Dominican economic citizens.
Dominica grants successful CBI applicants valuable citizenship benefits like family security, visa-free and visa-on-arrival travel to 140 destinations and growing business opportunities. Middle Eastern families and single individuals can obtain Dominican citizenship upon making an investment into the island's economy, but only if they pass all the due diligence checks.
Applicants choose from either making a minimum US$100,000 contribution to the Economic Diversification Fund or an investment worth at least US$200,000 in pre-approved real estate, comprising a selection of luxury hotels.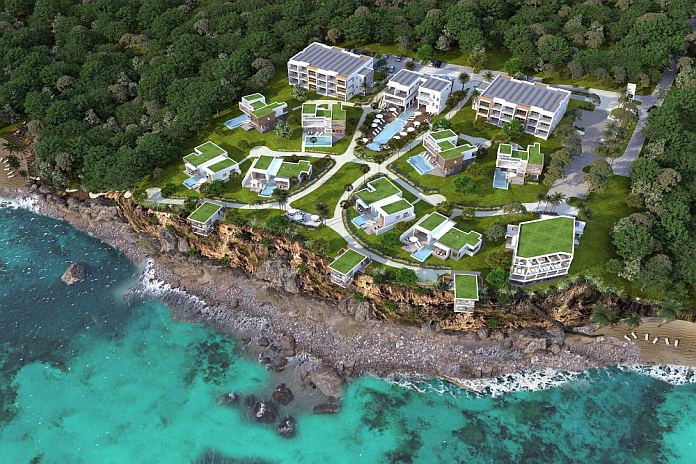 Across every city, Tranquility Beach Resort/Dominica hosted dinners alongside strategic meetings with government officials, agents, investors, clients and chambers of commerce executives marketing the Nature Island of the Caribbean, Dominica's, CBI options and Tranquility Beach Resort offerings, all of which were very well received by all stakeholders.
In Dubai, Tranquility Beach Resort/Dominica promotional tour was hosted under the distinguished patronage of Dominica's Prime Minister Dr Skerrit.
In Pakistan, Tranquility Beach Resort offers the best service a residency and CBI investor, entrepreneurship and business immigration can offer, with a vast footprint nationally and internationally.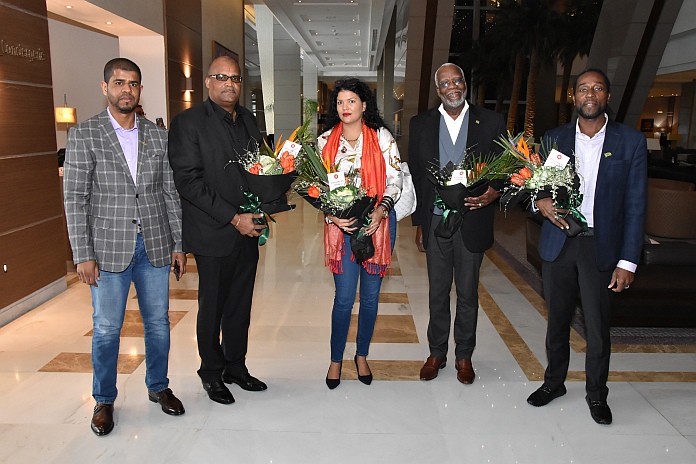 Tunisia is a North African country bordering the Mediterranean Sea and the Sahara Desert, witness Tranquility Beach Resort Dominica, Caribbean investment consultants' promotional offerings.
Dominica is an undiscovered gem, nurtured by mother nature and home to friendly people who extend a warm welcome to all. Dominica is considered one of the happiest places in the world to live, work and play, built on eco-friendly and sustainable environment principles. These attractions are supplemented with a stable democracy and currency of the Eastern Caribbean Currency Union, a member of CARICOM and the Organisation of the Eastern Caribbean States (OECS).
With these attractions and fundamentals, Tranquillity Beach Resort/Dominica and CBI programme offerings, draw on the rationale for choosing quality over quantity to become a citizen of Dominica and enjoy the many benefits that come with having a second passport.
The guiding principle in carefully selecting investors as economic citizens also forms part of a cohesive development strategy that Tranquility Beach Resort Dominica has embraced to develop a niche of its own, to establish an inspiring ecotourism development.
Tranquility Beach Resort/Dominica part of the Curio Collection by Hilton offers the dual benefit of citizenship as well as profitable investment into the hospitality industry and the next generation first-class hotels and resorts.
The business model of the project includes a client investment into Tranquility Beach Resort with a benefit of Dominica's CBI programme, citizenship privileges, business options and visa-free travel privileges to 140 countries and territories including Belarus, Brazil, Ukraine, and Uruguay.
Tranquility Beach Resort/Dominica is a truly luxurious project based on the shore of Dominica's jewel coastline, comprising modern buildings designed to reflect the dream of a true Caribbean paradise for a select clientele. Secret beaches, pools, a wellness center, a gourmet restaurant, and other first-class elements combine to create an atmosphere of serenity.
By choosing Dominica's CBI programme the world's best price point programme; you're getting value for money, a secure future, superb privileges that come with the title for the third consecutive year as the number one place in the 2019 CBI Index.
This requires taking into your equation the Permission to Relax.