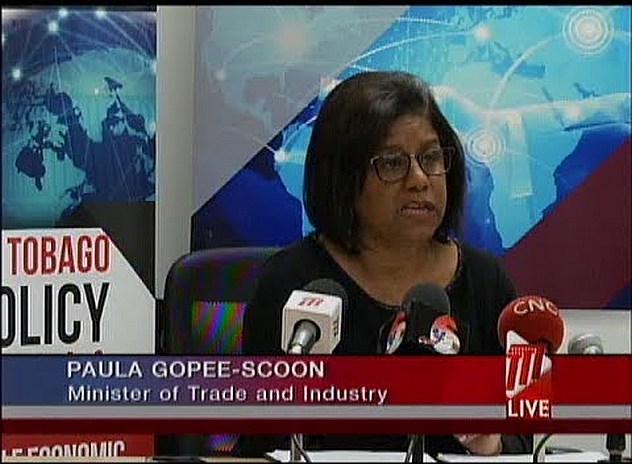 PORT OF SPAIN, Trinidad —Trading across borders has been prioritised by the government of Trinidad and Tobago as its efforts intensify to positively impact the country's ranking in the World Bank's Doing Business Report, said, "In the upcoming months the ministry of trade and industry, with the support of several ministries and agencies, will be implementing a Port Community System (PCS) in Trinidad and Tobago."
The new PCS will position the country's ports as more attractive places to do business by making port processes more efficient. A new electronic platform will be introduced to manage and automate port processes and also allow the tracking of cargo being transported. The PCS will not only modernize the movement of cargo at the ports but will also allow organisations to integrate their systems with the PCS. This project will be implemented in close collaboration with the ministry of finance; and the ministry of works and transport will be funded under the Inter-American Development Bank's (IDB), Strengthening of the Single Electronic Window for Trade and Business Facilitation Programme.
Senator Paula Gopee-Scoon, minister of trade and industry, in announcing the PCS on Tuesday, January 14, 2020, indicated that the system which has an estimated cost of USD$ 3 million, will benefit freight forwarders, exporters, importers, shipping lines and trucking companies. It will also encourage better use of limited space at the port and the local road network thereby improving productivity, reducing congestion and allowing for greater traceability of goods from entry into Trinidad and Tobago to the place of final delivery.
The PCS will aid a variety of agencies involved in the logistics supply chain. This includes the Customs and Excise Division, the Port Authority of Trinidad and Tobago, the Immigration Division, the Maritime Services Division, the Port Health Unit, the Trinidad and Tobago Coast Guard and various inspection agencies.
Private sector beneficiaries include importers and exporters, freight forwarders, customs brokers, warehousing companies, shipping lines, haulers and private port operators. An international PCS expert has been contracted to implement the system.