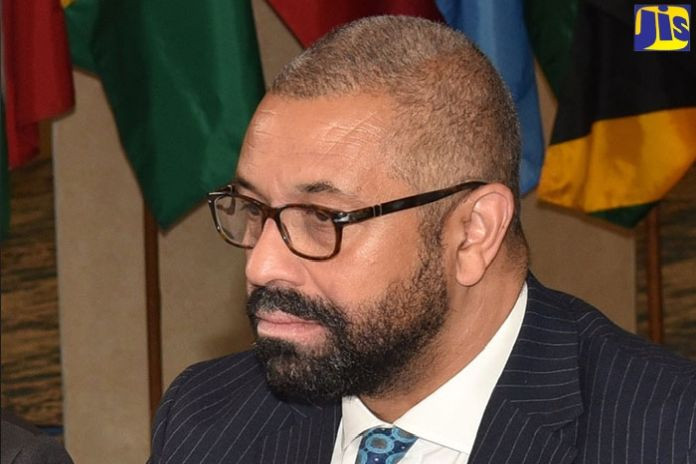 By Chris Patterson
KINGSTON, Jamaica (JIS) – Trade between the United Kingdom (UK) and the Caribbean Forum (CARIFORUM) countries has rebounded significantly since the COVID-19 pandemic, jumping by 110 percent between 2021 and 2022.
Secretary of state for foreign, commonwealth and development affairs in the UK, James Cleverly, disclosed during the 11th UK-Caribbean Forum opening ceremony at The Jamaica Pegasus hotel in New Kingston on May 18.
"Since the 2021 Caribbean Forum, our collaboration has grown from strength to strength… . The CARIFORUM-UK economic partnership agreement is paying dividends," he said.
The countries covered under the economic partnership agreement are Antigua and Barbuda, Barbados, Belize, The Bahamas, Dominica, Dominican Republic, Grenada, Guyana, Jamaica, Saint Kitts and Nevis, Saint Lucia, Saint Vincent and the Grenadines, and Trinidad and Tobago.
Meanwhile, Cleverly said that the strong relationship between the UK and the Caribbean should be used to tackle challenges that exist in areas such as climate change, food security, energy security.
"We must take full advantage of those longstanding ties by working bilaterally, regionally and multilaterally. I have said a number of times to my colleagues in government and my officials in Westminster, that we must make the most of the long-standing relationships, that we shouldn't allow ourselves to slip into comfortable inaction. We have wonderful pre-existing advantages in terms of our relationships, and we should utilise those to the max," he said.