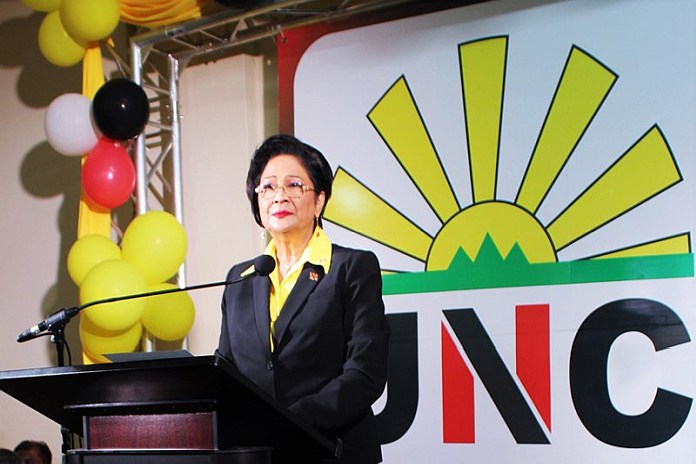 By Caribbean News Global contributor
PORT OF SPAIN, Trinidad – On Sunday, July 5, 2020, the United National Congress (UNC) presented its full slate of candidates to contest the August 10, general election in Trinidad and Tobago.
The UNC is ready to return good governance to Trinidad and Tobago:
"Our screening committee has selected a formidable team all of whom are ready to work in service to our country. We called all persons who want to work to take our country forward and the response was overwhelming. We thank everyone who submitted their nomination forms and who have pledged to continue to work in the interest of our great nation," said the party's statement.
The UNC is looking forward to a good, clean fight, allowing the people of our country to vote based on the policies that will benefit Trinidad and Tobago.
"The mix of skills and resources amongst this group has been aligned to our economic transformation plan, where they can find a space and a place where they can all contribute," political leader Kamla Persad-Bissessar said.
"I am inspired by their commitment to the country, and their determination to work toward a better future," she concluded.