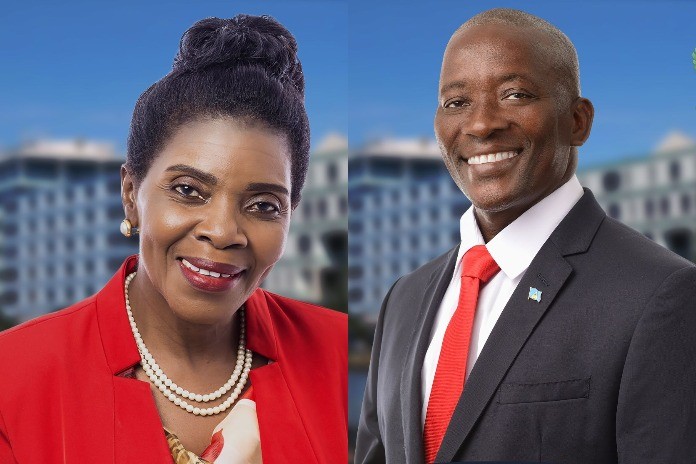 By Caribbean News Global

LONDON, England – Reporting on a visit to the United Kingdom by minister for agriculture, Alfred Prospere; and the minister for commerce, Emma Hippolyte, a statement attributed to Anicia Antoine from the ministry of agriculture, addressed the collaboration on export diversification and the vulnerability of Saint Lucia's agriculture sector.
"The delegation met with export stakeholders including representatives of Hotel Chocolat, who committed to working with the Saint Lucian government to expand the country's cocoa production … engaged other stakeholders with a view to create jobs, accelerate growth, and find ways to foster foreign direct investment and private sector investment," said the statement from the ministry of agriculture.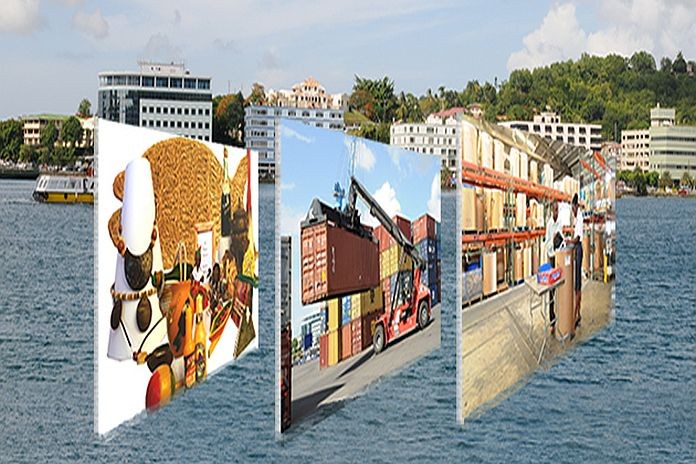 Minister Hippolyte said that while there are many opportunities for agriculture, manufacturing, and other services, Saint Lucian producers must ensure that their products meet international quality standards, stated: "How we produce crops and limiting the use of harsh chemicals was very much a focus of our discussions," she continued. "We also had the opportunity to meet with the High Commissioner of Canada and the UK prime minister trade envoy, so we discussed trade between the UK and Saint Lucia. We also were able to meet with the minister for transport of QATAR upon his request."
With the current setbacks in the banana export market, minister for agriculture, Prospere, emphasized the importance of diversifying exports and expanding manufacturing exports where comparative advantage exists, said: "There is still hope, but producers must understand that for business to continue with supermarkets in the UK, quality standards must be met. I want to call on our farmers to ensure that this remains their highest priority".
The statement noted that minister Prospere pledged the government's support in ensuring that Saint Lucian producers receive the necessary assistance to strengthen their export capabilities in order to take full advantage of opportunities in international markets.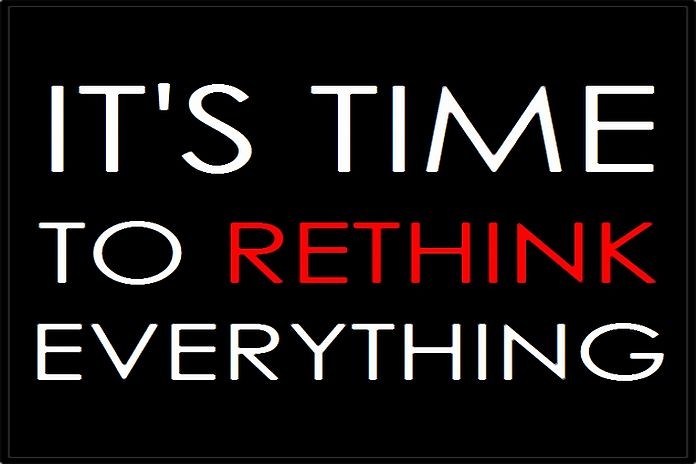 Creating services and investment relationships for food producers, services companies and exporters means introducing cutting-edge digital requirements, the provision of centralized infrastructure/institutions, cutting red-tape, thus saving both time and money.
Saint Lucia's food security remains compromised and demands visionary policy initiatives. 'We don't simply need change, we need rethinking,' comes to mind, and whereas the Taiwanese initiatives do raise hope, there is no national plan / comprehensive exercise to economic revival throughout Saint Lucia.
A National Land Trust (and Zoning) have evaded the thinking and implementation of policymakers, to keep farmlands in the hands of farmers for generations. Now, greater improvements will have to be made to restore farmlands, build new farm plants, infrastructure, and expand agri-business which is the first step to competing on the global market.
A Multi-Lateral Investment Fund provides assurances to improve the economic well-being of farmers, production quality, meet international and industry specifications and standards; and foster born-global and business expansion for a strong appetite for Saint Lucia's goods and services.
Agriculture, trade and commerce support businesses in all sectors across the country, to which the importance of placing priority on building resilience  – in particular – the construct of lives, livelihoods and healthcare, food security, inflation and debt. Collectively, these take advantage of new opportunities, stimulating jobs and growth for the youth economy, investment and job creation.
Thus, looking forward to ambitious market access provisions in the agreement for bananas, services trade, digital trade coming into effect, gathers a positive footing with force to economic prosperity.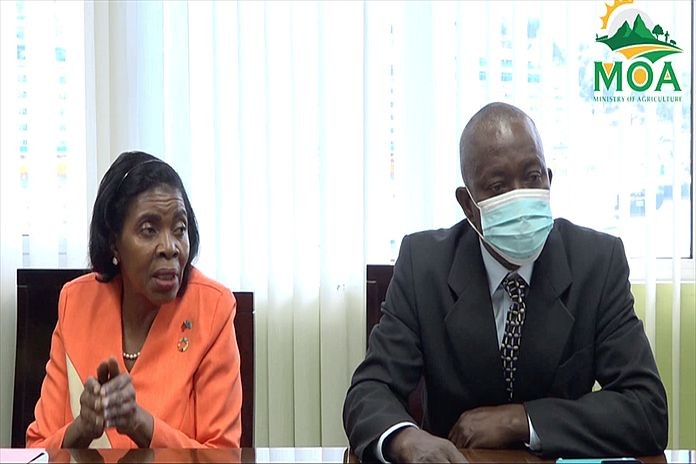 Unity of purpose and action needed
Highlighted the need for collaboration on Saint Lucia's export diversification and the agriculture sector, frameworks around sustainable development to joint missions and programmes for operations are obvious processes.
Further to building these coalitions, all hands need to be on deck while respecting climate commitments grounded in the 2030 Agenda for Sustainable Development.
Against this background is the deeper vulnerability of developing countries while drowning in debt have not envisaged minimal investment in food security / national food policy, public and private sectors and accelerating private investments. Meantime, the food import bill grows exponentially.
Compounding these challenges is COVID recovery, debt servicing, vaccine access and application and medical supplies. However, human development must be supported for health, education and social protection to be most vital.
And, to combat social and economic inequalities, a comprehensive / holistic view of commerce, agriculture and Saint Lucia export diversification from a global perspective currently eludes the conversation. Thus, a booster of some sort is required.