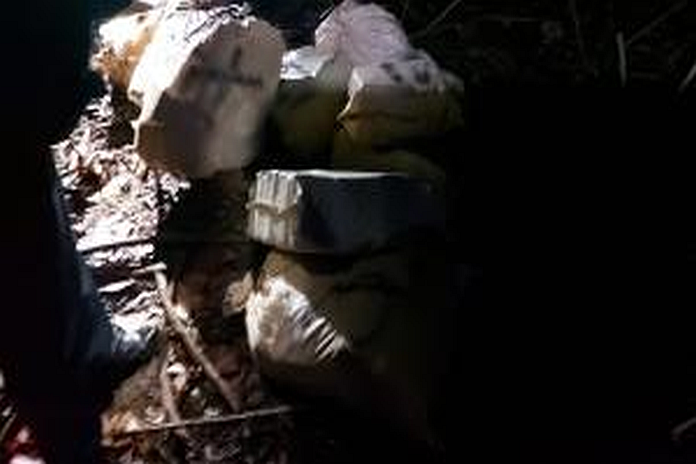 TOA BAJA, Puerto Rico – US Border Patrol Agents and the Toa Baja Municipal Police seized 1,342 (609 Kilos) of cocaine left inside a smuggling vessel in El Paraiso Beach.  The estimated value of the contraband is $12.7 million.
On July 7, Ramey Sector Border Patrol agents responded after the Toa Baja Municipal Police Department, an Operation Stonegarden partner, discovered a smuggling vessel beached near Playa El Paraiso.
The smuggling was vessel described as a 22′ fiberglass Eduardoño type vessel, blue in color, and powered by two 60-hp outboard engines. A thorough search revealed 14 bundles and one brick of suspected narcotics. The bricks had a white powdery substance which tested positive for the properties of cocaine.
The Drug Enforcement Administration (DEA) took custody of the contraband for investigation.
The Operation Stonegarden Grant Program (OPSG) enhances cooperation and coordination from the U.S. Border Patrol with local, tribal, territorial, state and federal law enforcement agencies in a joint mission to secure the border.
The Ramey Sector is one of the twenty-one Sectors spread out across the United States. Encompassing the US territorial islands of Puerto Rico and the Virgin Islands, it is the only Border Patrol Sector located outside the continental United States. The Sector's entire border area is made up of coastline and its area of responsibility is made up of some 6,000 square miles of land and water area, including the twelve-mile band of territorial water surrounding the Islands.