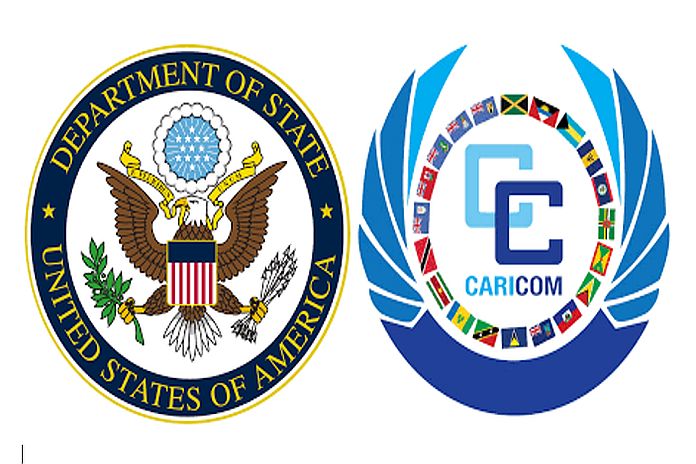 By Caribbean News Global

USA / GUYANA – US Secretary of State, Antony J. Blinken encounter foreign ministers of the Caribbean Community (CARICOM) virtually on Wednesday, April 21. The roundtable discussion was an initial engagement between the new US administration and CARICOM, as reported.
The meeting agreed on the need to work together on "several issues of mutual interest," also noted the "inextricable link between the Community and the US.
US Department of State, media note, said, the virtual meeting, "demonstrate the United States' commitment to working with all countries in the region to advance bilateral and regional interests."
Foreign ministers from Antigua and Barbuda, The Bahamas, Barbados, Belize, the Commonwealth of Dominica, Grenada, Guyana, Jamaica, Haiti, Saint Lucia, St Kitts & Nevis, Suriname, and Trinidad and Tobago participated in the event, along with the minister of state for foreign affairs of St Vincent and the Grenadines.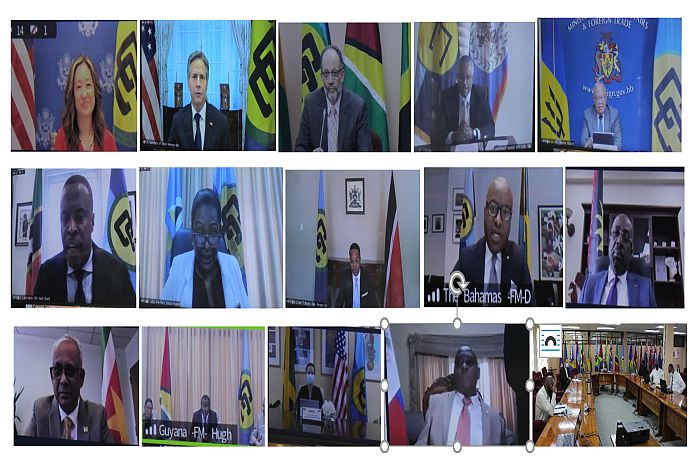 "Secretary Blinken emphasized the strong partnership between the United States and the Caribbean, plans to manage the COVID-19 pandemic and promote a regional economic recovery, cooperation on increasing climate resilience, and continued collaborations on strengthening security, democratic values, and human rights."
Eamon Courtenay, minister of foreign affairs, foreign trade and immigration of Belize and chair of CARICOM Council for Foreign and Community Relations (COFCOR), US Secretary of State, Blinken, and CARICOM secretary-general ambassador Irwin LaRocque made opening statements.
A statement from CARICOM said: "Minister Courtenay and secretary-general LaRocque spoke to the need for access to concessional development financing based on vulnerability, especially in this challenging period for the region given the COVID-19 pandemic, the La Soufriere volcano and the upcoming hurricane season." Primarily, the discussions were reportedly "focussed around the COVID-19 pandemic; the health and economic fallout, recovery of the regional economy, climate change and democracy, human rights and security. The CARICOM ministers took the opportunity to urge the US to assist with access to much-needed vaccines which is imperative for the region to emerge from the economic devastation caused by the pandemic."
In a press statement, the government of Belize, stated: "Minister Courtenay recognized the historic ties and shared foundational values of the CARICOM-USA relationship. He emphasized the multifaceted challenges exacerbated by the COVID-19 pandemic, inclusive of the devastating economic fallout, and advocated for a multi-dimensional vulnerability index to give effect to the special case of small island developing states in the international financial system. In welcoming the renewed international engagement and leadership of the US to address the impacts of climate change and adaption, minister Courtenay also called for urgent action to address the climate emergency at the upcoming COP26."
"Secretary Blinken stressed his determination to strengthen cooperation and coordination and stated that he would engage with his colleague US Cabinet Secretaries on the issues of mutual interest raised by the CARICOM ministers," besides, "he pledged to work with the region to tackle the existential threat of climate change and strengthen democracy, rule of law and security partnerships through the USA-Caribbean Resilience Partnership and the Caribbean Basin Security Initiative, respectively."