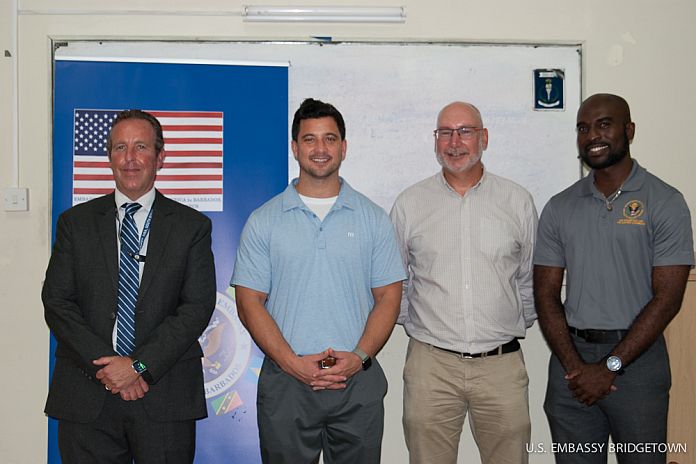 BRIDGETOWN, Barbados — From October 19 to 22, the US Embassy to Barbados conducted a fraud prevention and detection training with members of the Royal Barbados Police Force, Customs Department, Immigration Department, and the Barbados Defense Force at the Regional Police Training Centre Christ Church.
The course, which was facilitated by the US  Diplomatic Security Services Overseas Criminal Investigation Unit included training on responding to human trafficking, identification of fraudulent documents, imposter detection, and interviewing techniques. During the graduation ceremony, Special Supervisory Agent Peter Kolshorn reminded the participants that in addition to relying on technology and science, security officers must also rely on the human element in conducting their jobs. "Document fraud is very scientific, but your techniques as well as your intuition as law enforcement officers will make the difference," he said.
The Diplomatic Security Service is a US federal law enforcement agency which develops and implements specialized security-training programs for US State Department personnel and provides security and law enforcement training programs to foreign government security and law enforcement personnel. The event demonstrated the United States government's enduring commitment to its Caribbean partners in advancing regional security.