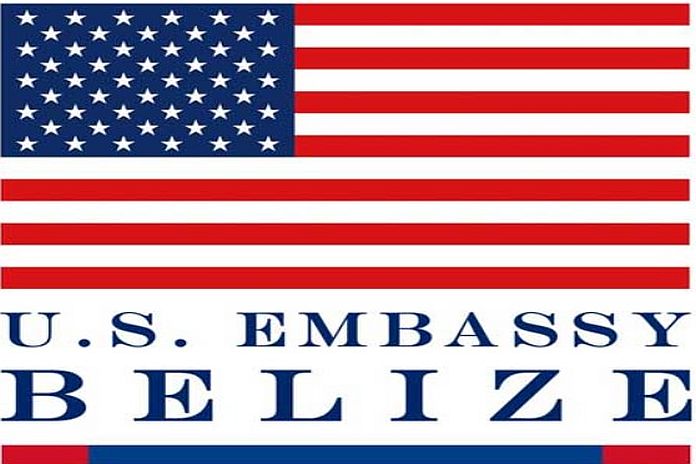 By Caribbean News Global contributor
BELIZE, Belmopan – US embassy Belmopan and the government of Belize hosted the second high-level virtual roundtable discussion on witness protection and victim care January 14, 2021, with a focused on the feasibility of implementing a witness protection program in Belize as well as addressing gaps in current legislation protecting crime victims and witnesses.
Justice Antoinette Moore of the Belize Judiciary expressed that there "is a genuine commitment to proceed with the work needed to ensure reform in this area and that in order to promote and ensure justice we must be able to provide the security and assistance to witnesses to execute their duties without fear and threat".
Addressing the roundtable, US embassy Chargé d'Affaires, a.i. Keith Gilges, said: "All nations that care about the safety and wellbeing of their citizens have a particularly vested interest in protecting witnesses and crime victims from intimidation and harm. A peaceful and prosperous society requires a functioning justice system that holds criminals accountable, which is not possible unless we can protect our crime victims and witnesses from intimidation, retaliation, and harm."
In 2006, Belize signed into law the Justice Protection Act which was created to provide legal protections to witnesses and victims of crime. The legislation provided the framework for the creation of a witness protection program in Belize, although challenges remain for implementing such a system in a country with a relatively small population and geographic area.
The high-level roundtable discussion sought to lay foundation for major improvements in Belize's system of witness and victim protection. Each agency participating in the roundtable will identify representatives for working groups to find ways to strengthen Belize's existing legislative protections and address gaps in legal protections where they exist, as well as to examine ways that the administration of Belize's existing system for protecting witnesses and victims can be improved.